THE SANTA FE TOUR WAS PICKED BY THE MEDIA AS THE BEST TOUR IN SANTA FE.
505-986-5002 or 505-231-1336 book a tour.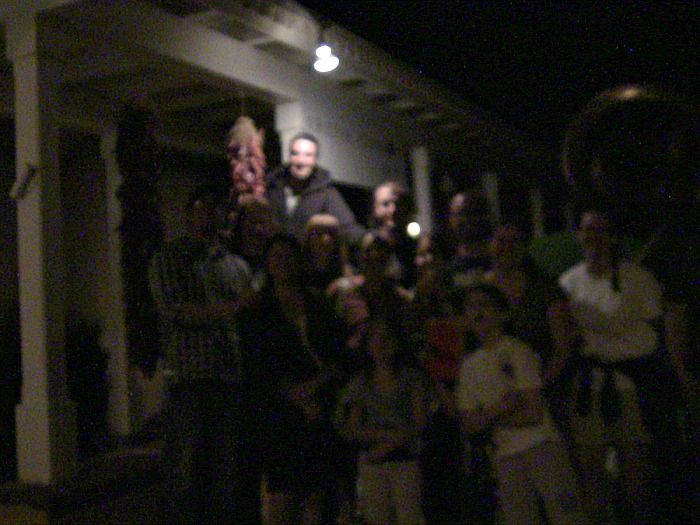 Large or small, your Santa Fe Tour is a tour for the ages. Schedule a tour 505-986-5002 or 505-231-1336.
Your private jaunt can be done at night or day and sometimes --- even during daytime safaris, it is rare- but at times ---  strange thaaaaangs happens; an energy, a ghost or djinn, or oddity is felt or gleamed -- l so bring a camera!   BELOW: SOMETHING WAS THERE --- GHOST TOUR -- 
Sometimes, no matter what proof you have, that the paranormal does exist, skeptics and nay sayers will reject the evidence.  Never the less, on your Santa Fe New Mexico Ghost Tour, bring your camera!

Santa Fe New Mexico Ghost Tour = Day or night 505-986-5002 or 505-231-1336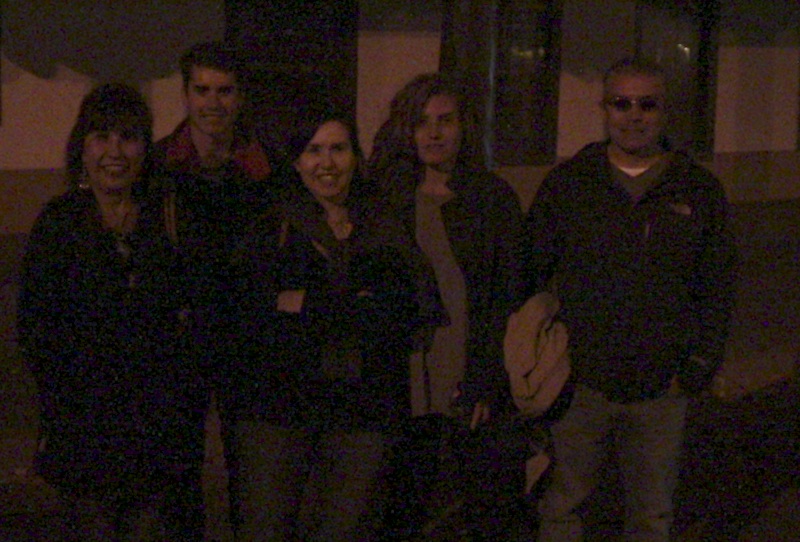 Below: Words of praise from people who took Allan's tour.
 ALLAN, Thank you for the amazing, informative, scary and fun tour last night. It was a great bday gift. None of us will ever forget. Today we are exploring some of the interesting spots you told us about!

Went on a tour with the amazing Allen Pacheco, a ghost hunt. Can't show pictures yet but I took some ghost pics . Since I had no fear, he let go to the balcony of Juan Martin …………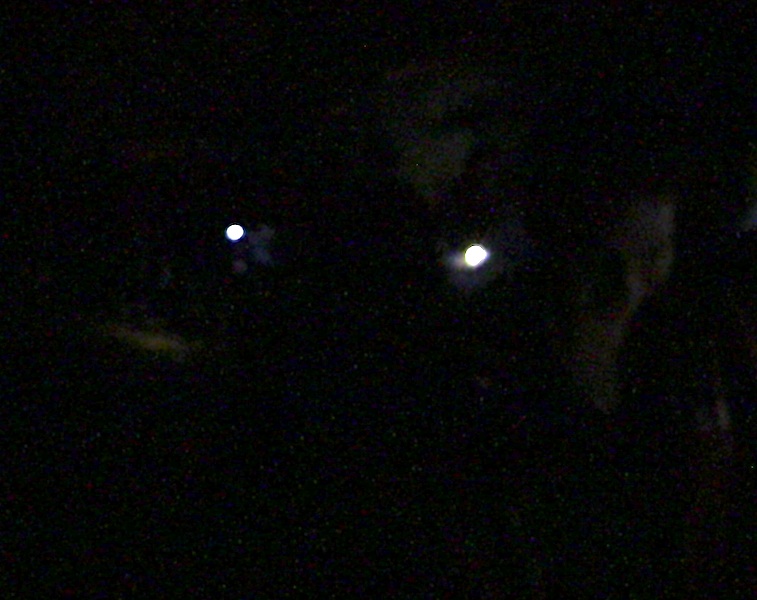 BY DAYLIGHT or FLASHLIGHT --- THE SANTA FE TOUR--- is your safari through the old town.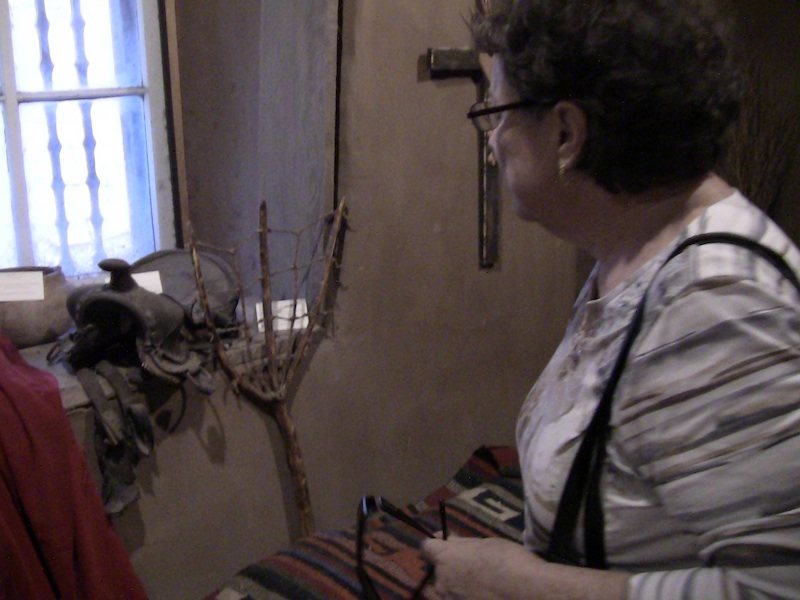 The Santa Fe Tour ==ABOVE: Inside the historic and haunted OLDEST HOUSE… Below--SPOOK LANE, this path is a lot scarier at night!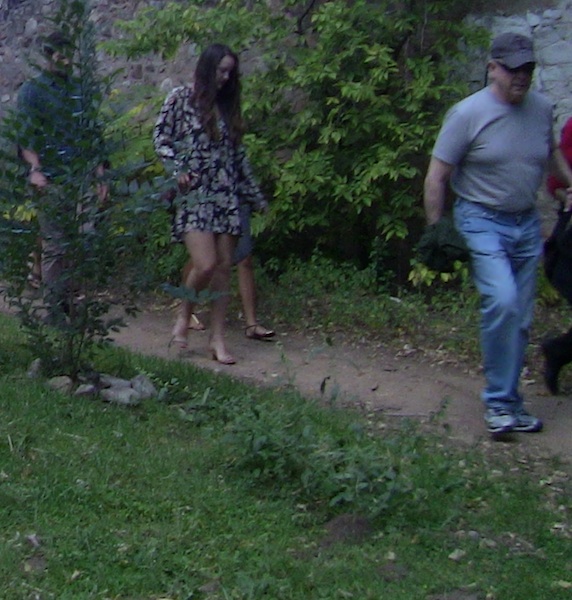 BELOW THE MEDIA PICKS ALLAN PACHECO's TOUR AS THE BEST IN SANTA FE.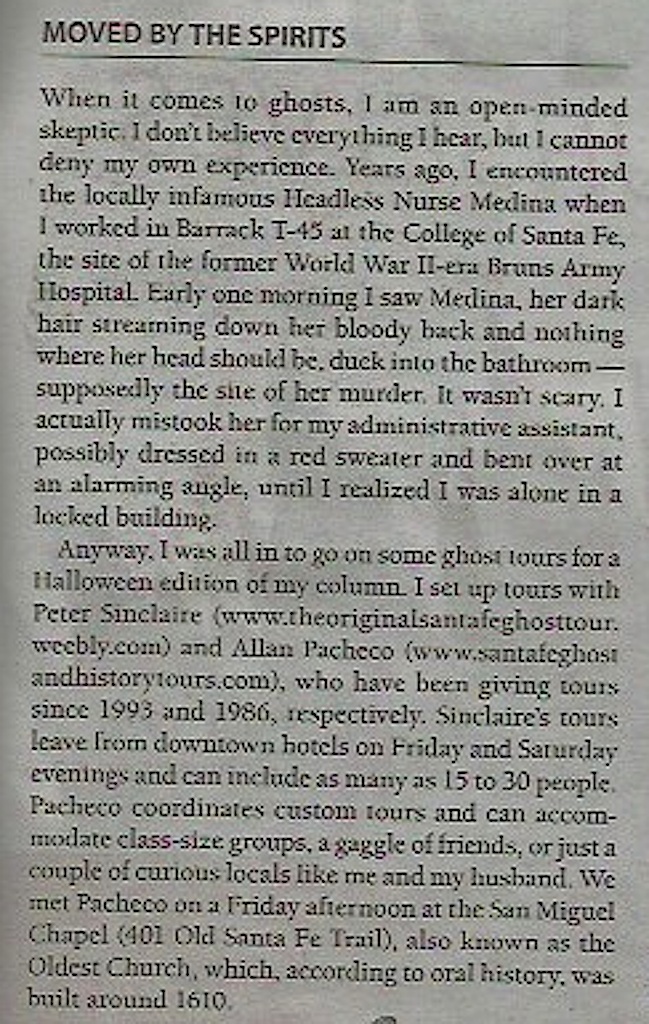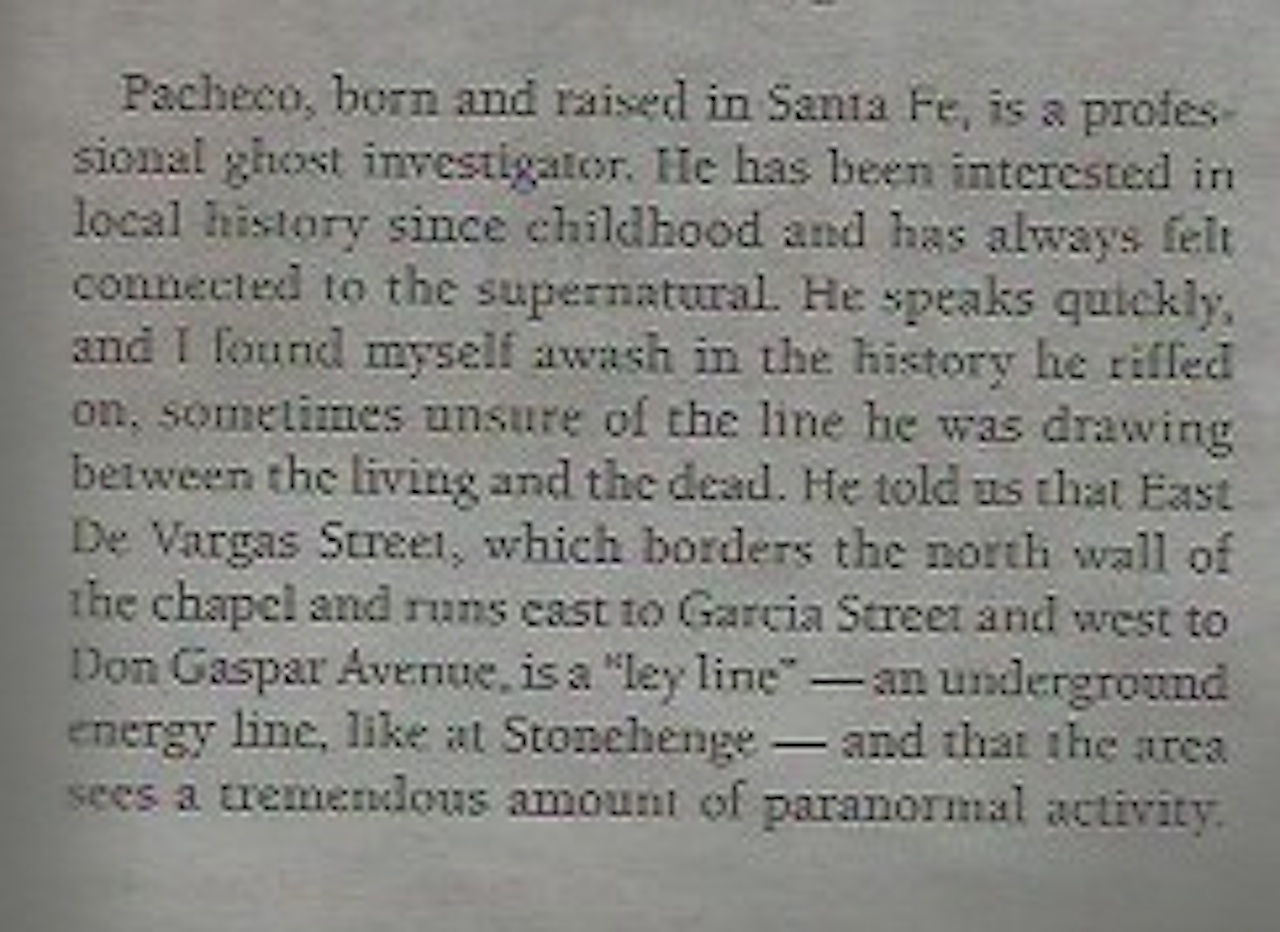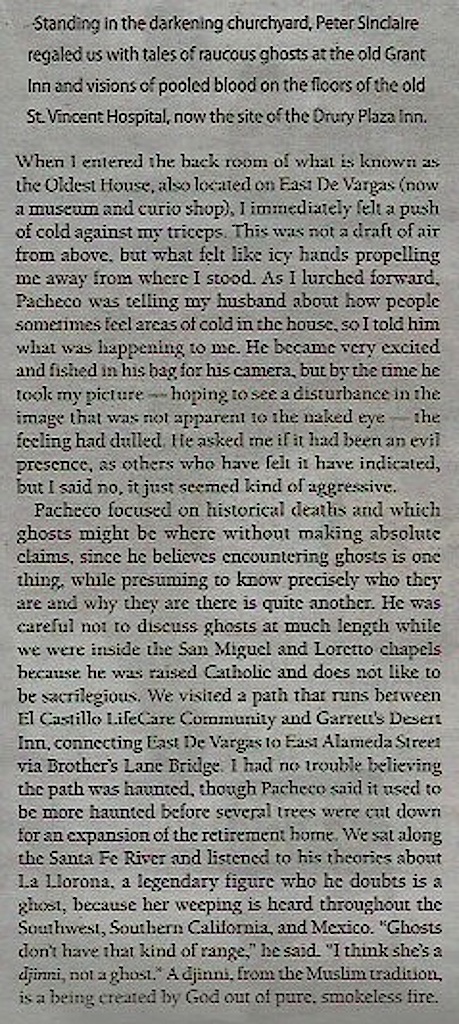 Below: Another great review -- SANTA FE TOUR with Historian & paranormal investigator ALLAN PACHECO ---- lets go touring -- 505-986-5002 or 505-231-1336

OUTSTANDING!
If you want to have a real understanding of the Santa Fe- historical or paranormal, Allan Pacheco is superb tour guide. He has a strong depth of knowledge of not only Santa Fe history but also has an insightful world view of history to provide great context. Allan is also a professional actor so is skilled in weaving great stories of the past - both culturally and ghostly. One of the best tour guides I have met anywhere in the world.
Visited November 2016

https://www.tripadvisor.com/ShowUserReviews-g60958-d8434193-r436222893-Santa_Fe_Ghost_and_History_Tours-Santa_Fe_New_Mexico.html#
Below--Passing by the historic PLAZA SENA--that is not the moon on the top right corner. Skeptics will say it is dust particle or water droplet. Are the nay sayers correct or is it something else?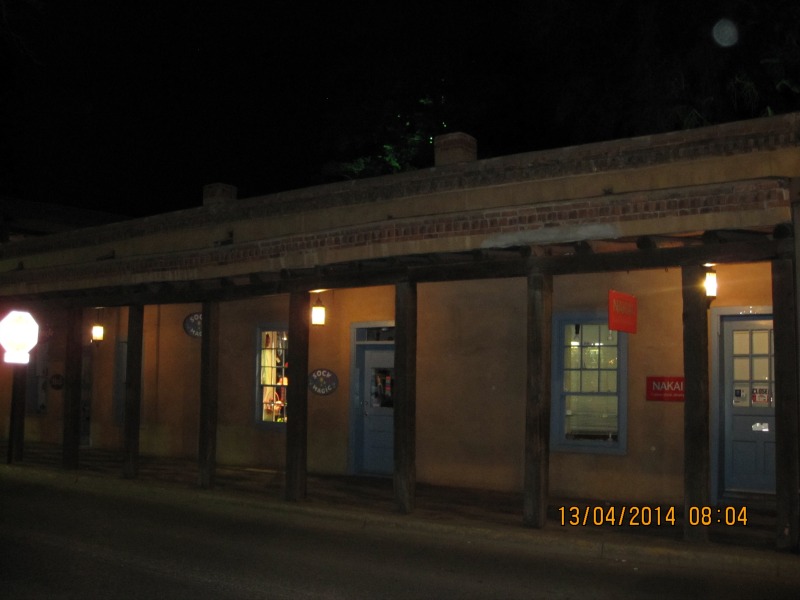 BELOW: On your Santa Fe New Mexico Ghost Tour, bring your ghostometer -- if you have one. Your tour does pass by and through some haunted areas.  The camera below was fully charged at kickoff of the late afternoon tour, but once the trekkers past through Spook Lane -- (The Blair Witch Path) -- the camera's battery was drained.  Something was there and it took the energy from the battery.  This is not the first time this has happened on Allan's tours.  When you tour with Allan you surf the BIG WAVES!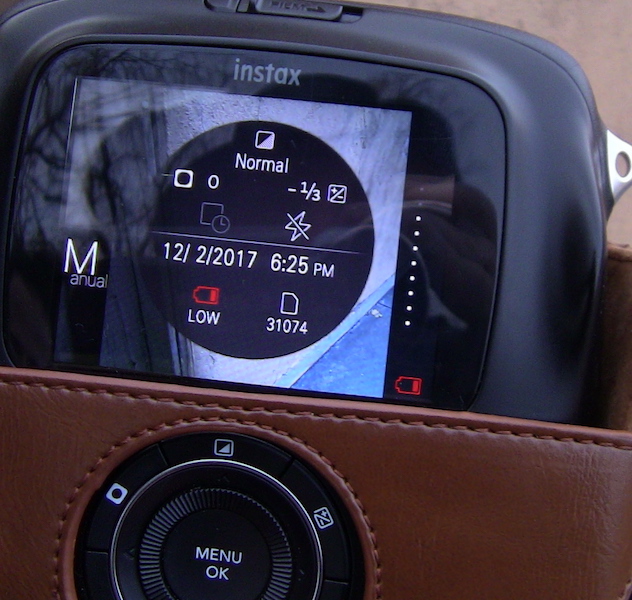 BELOW: TOURING (AT DUSK) WITH J & B + LUCKY "THE WONDER DOG"---YOUR PRIVATE TOUR = COMFORTABLE PACE -- AND FUN! ALLAN's TOURS = FAMILY FRIENDLY & PET FRIENDLY, BUT SMALL DOG MUST BE ON LEASH + TRAINED AND SOME PLACES WILL NOT ALLOW PET INTO THE AREA OR LANDMARK.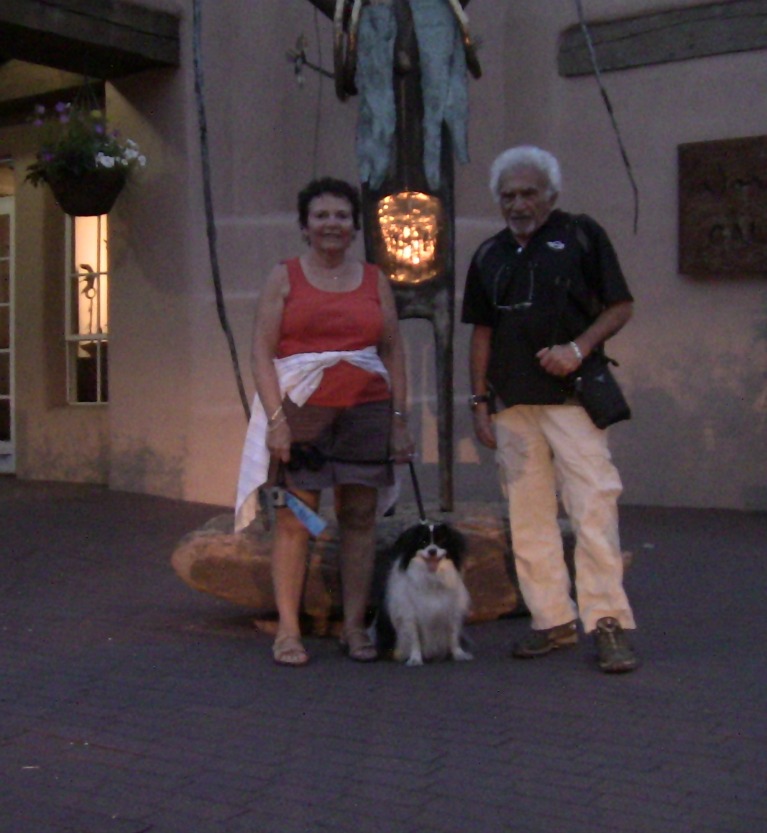 DAY or NIGHT or GOING INTO THE DUSK = 505-986-5002 or 505-231-1336 SCHEDULE A TOUR WITH ALLAN!  YOU WILL BE HAPPY YOU DID!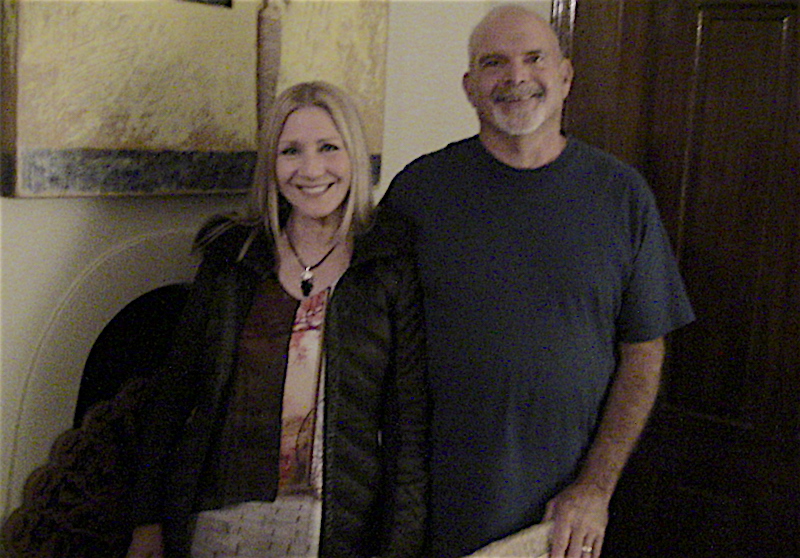 When you get to Santa Fe, give Allan a call -- GHOST TOUR -- or HISTORY TOUR  505-986-5002 == BELOW: If you look carefully, you will see William Shatner on board in a window seat.... (WINK-WINK)