SECRET SANTA FE -- THE MYSTERIES & LORE ARE REVEALED ON ALLAN's PRIVATE TOURS! 
Have you ever wondered is there truth in some of Santa Fe's enigmatic paranormal tales. On Allan's private tours, the yarns of secret Santa Fe are explained and the veil of mystery is thinned. 505-986-5002 or 505-231- 1336 to book a private tour with author, investigator ALLAN PACHECO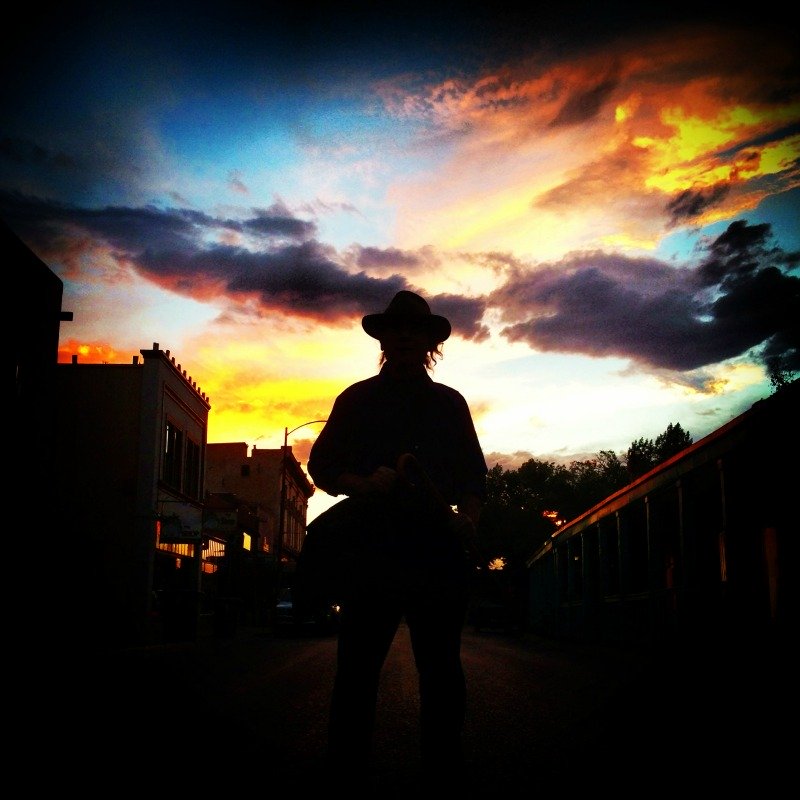 On Allan's tours you get the low down from his investigations. Secret Santa Fe is revealed to you as you safari through the haunted city.  Allan's knowledge of the paranormal is second to none, that is why he is a frequent guest on national paranormal radio shows.  

Allan's paranormal investigations = Santa Fe and points beyond!  Ghosts, cattle mutialtions, haunted roads, paranormal locations, UFOS, the missing, La Llorona -- you get the SKINNY when you tour with ALLAN! Because tour guide-author Allan, is a hands on investigator!
             505-986-5002 or
505-231-1336
Your private safari is tons of fun + filled with facts...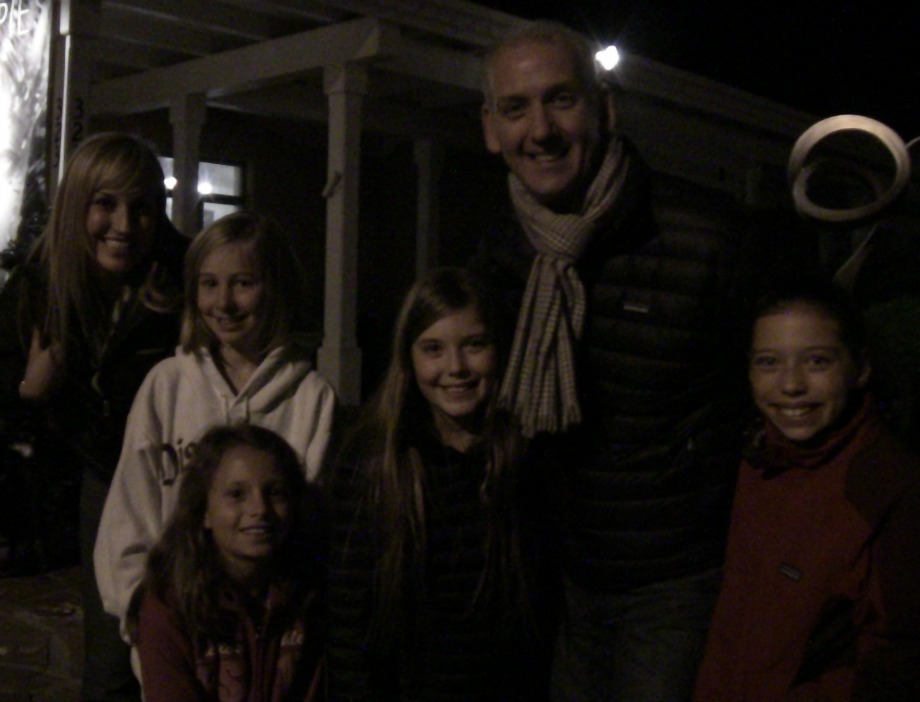 A tour for the ages when you safari with ALLAN       505-986-5002 or 505-231-1336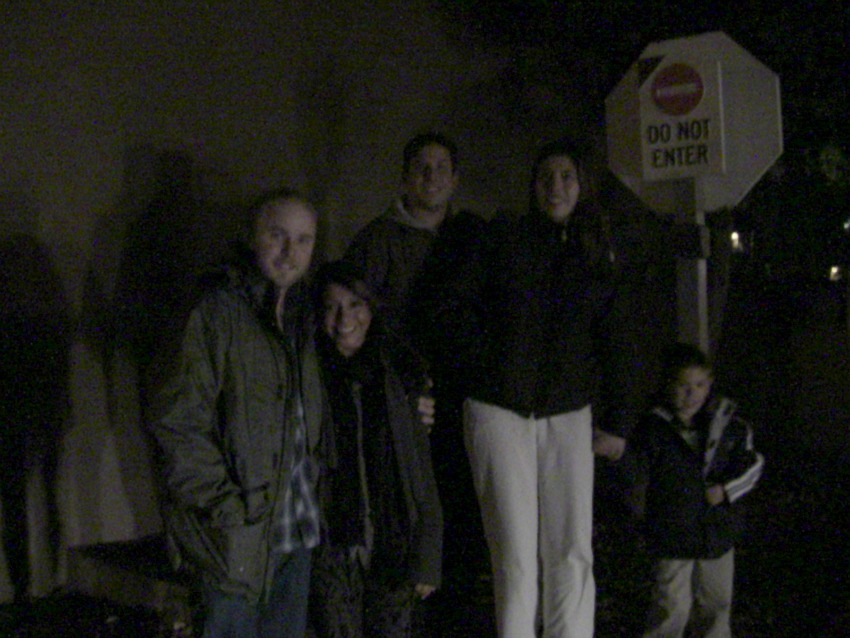 Below, ending the tour around MIDNIGHT--2 of my fans Cameron and Raleigh show off one of my books. What a nice picture!  My books can be purchased on Amazon or on this website, press  ORDER button --left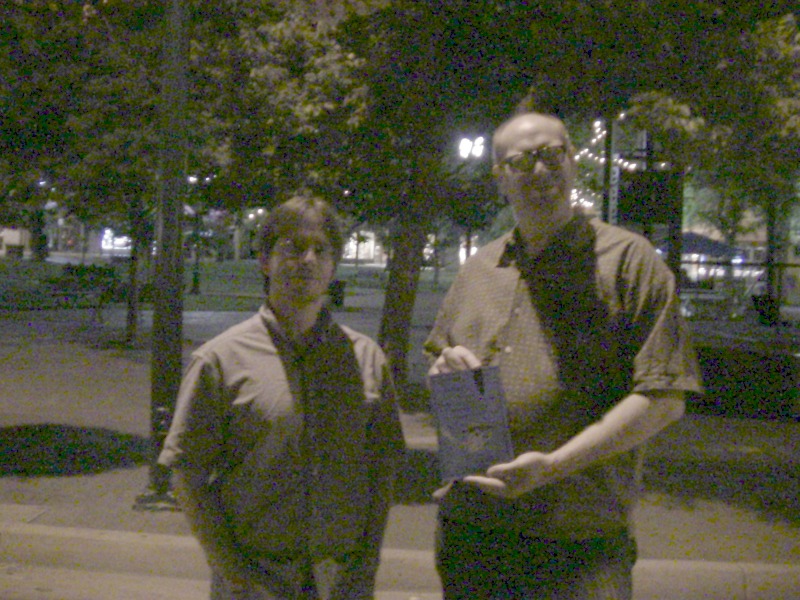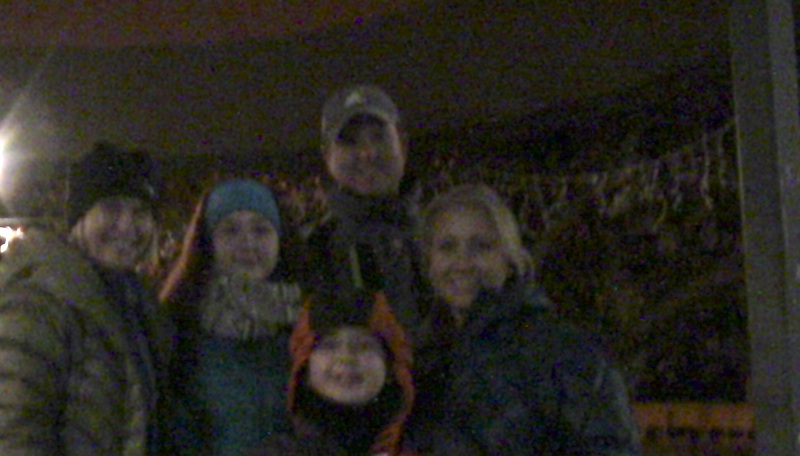 Above & below, different seasons, happy people who took Allan's tours---secret Santa Fe awaits!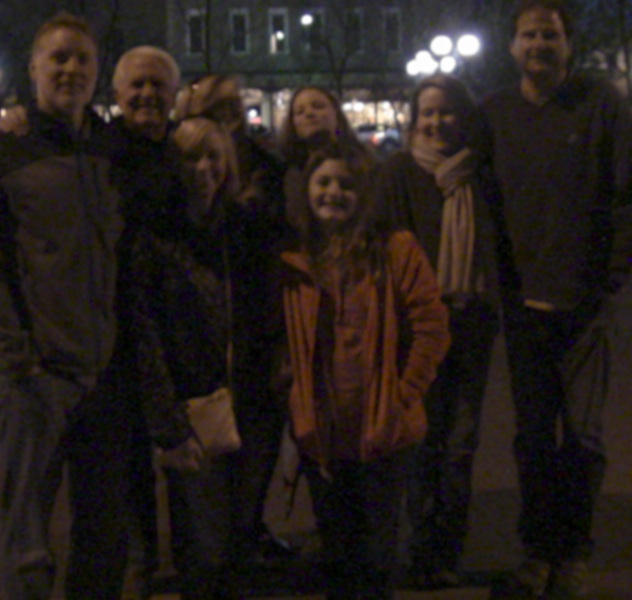 SECRET SANTA FE--Above the tour ends in the Plaza, below the tour ends in the haunted LA POSADA!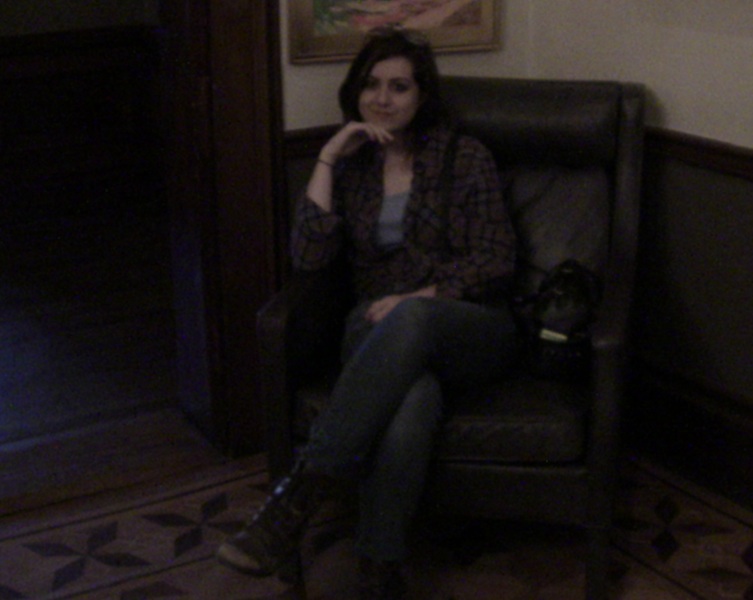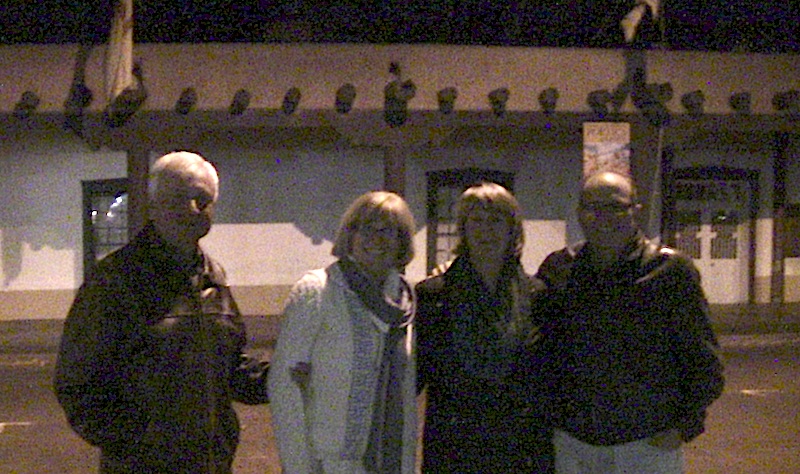 Above another secret Santa Fe tour ends in the plaza, below -- daytime tour-- Santa Fe =Blair Witch lane.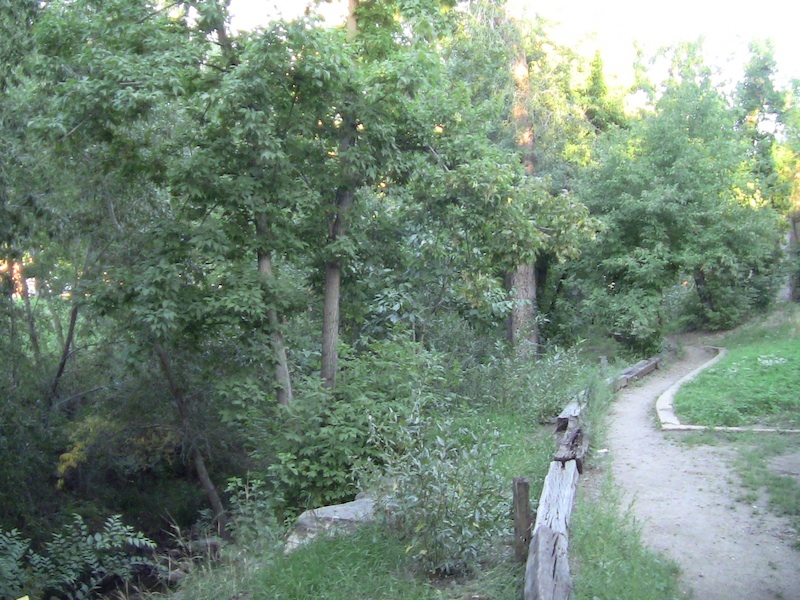 This area along with Spook Lane has oddities left behind or strange offerings.  Below some bread and then the barbed wire. 
| | |
| --- | --- |
| Bread on the wall and below a barbed wire cat o nine tails on the wall, this is an odd area--& of course there is paranormal activity at this location. | "SECRET SANTA FE" |
This area, which has been now been tagged the BLAIR WITCH PATH, has all kinds of paranormal and tragic history linked to it. From La Llorona to murders, this area and its paths at times are rich in ghostly happenings. BELOW: On the lane now dubbed THE BLAIR WITCH PATH, this ghostometer registered the following.  HELL, PAM, & TABLE.  This area does have a outdoor table, and maybe it is a gate to HELL by way of all the weird sightings that have happened here and the tragic deaths.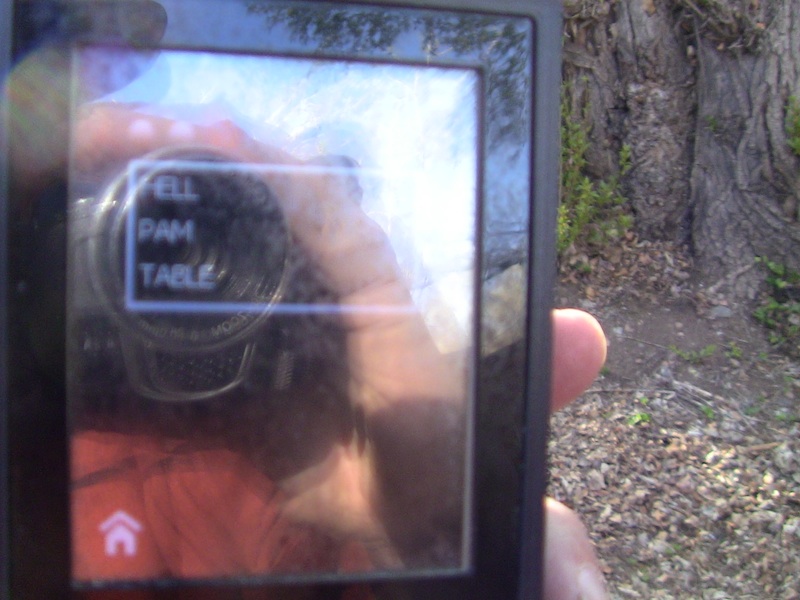 SECRET SANTA FE!  BELOW: This lady inside the historic haunted OLDEST HOUSE get a paranormal chill. In this room, at times, people have had all kinds of contact with ghostly energy, likewise ghostometers have pegged out at times. NOTE PHOTO BELOW this BELOW PHOTO.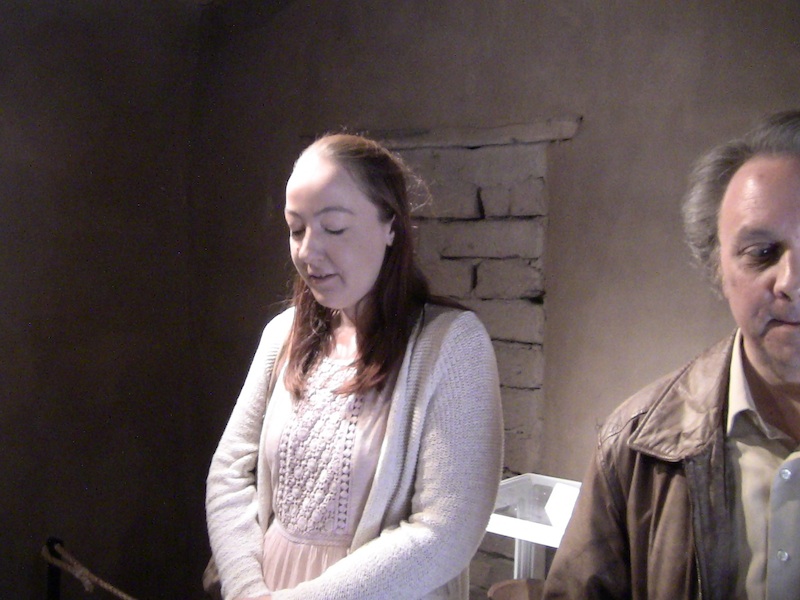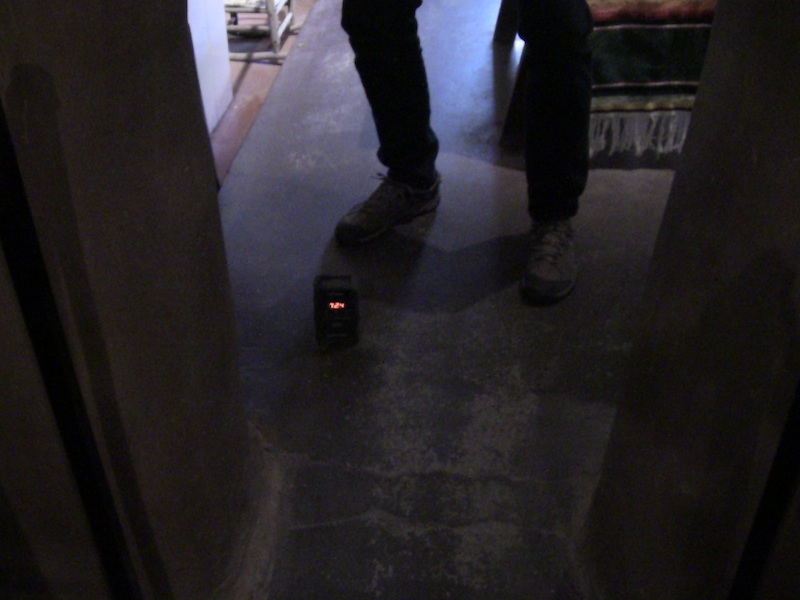 Above on a tour is this a dust particle or orb? This area which is in an old downtown historic mansion is known for sightings. So what is it? Lets go touring and visit the place. 505-986-5002 or 505-231-1336

505-986-5002 or 505-231-1336 tours or schedule ALLAN on your radio show.