SANTA FE GHOST & HISTORY TOUR FACEBOOK PAGE... CLICK ON LINK ABOVE = FACEBOOK  
Below: Photos from SANTA FE GHOST AND HISTORY TOURS  MORE LINKS AND PHOTOS ON FACEBOOK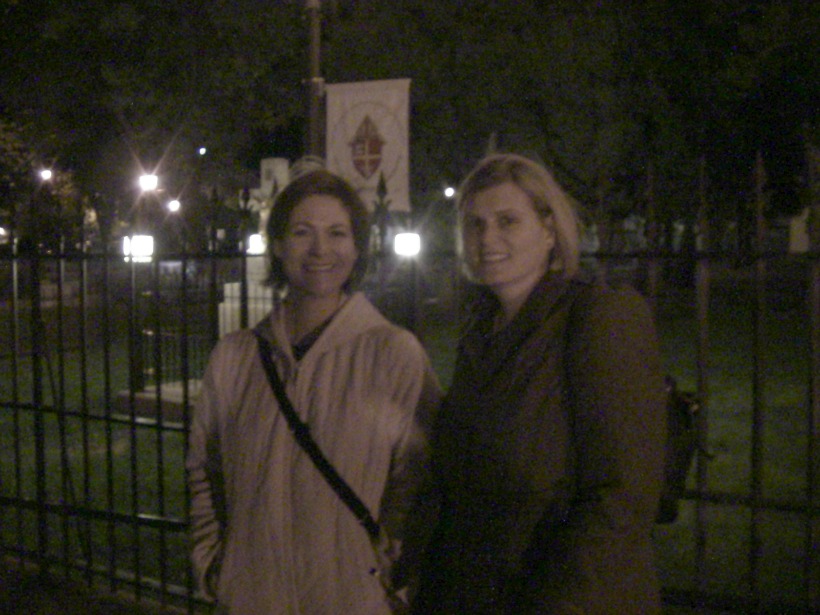 BELOW: ON TOUR -- JEFF RESPECTS AND MARVELS AT THE OLD BELL --- YES THAT IS 1356 ON IT!!!!! THE YEAR 1356!  THIS BELL STILL WORKS, IT HAS STOOD THE TEST OF TIME!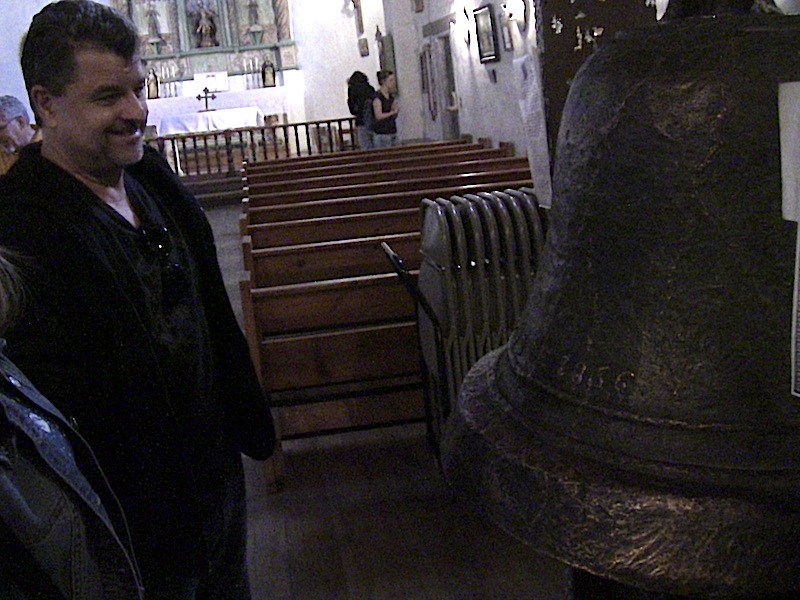 Santa Fe has many churches -- above the bell in the OLDEST CHURCH IN THE USA. Below, La Reina De Paz.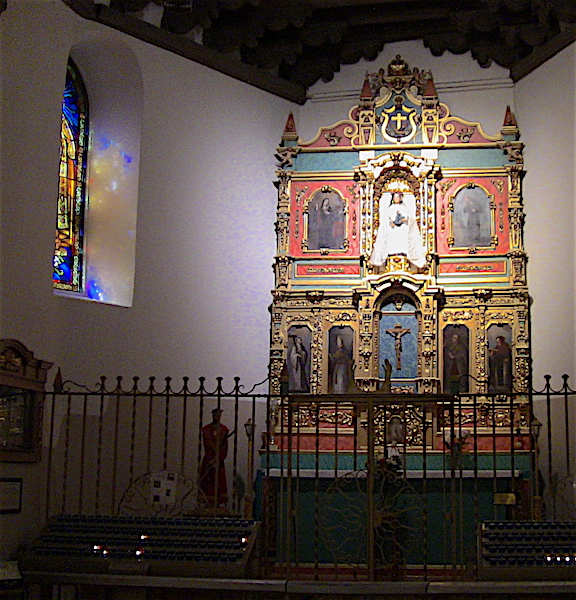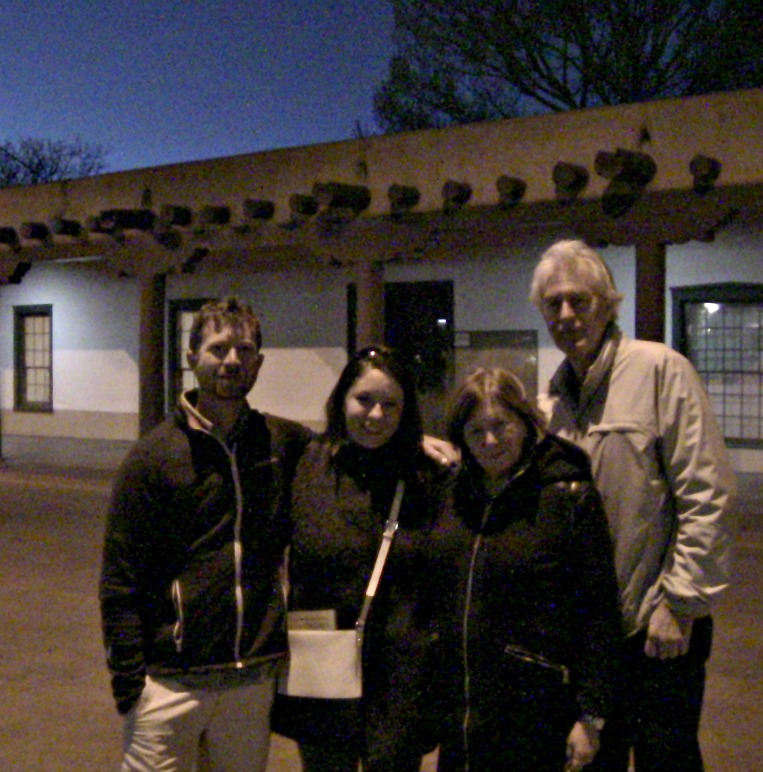 YEAR ROUND - SANTA FE GHOST AND HISTORY TOURS LED BY ALLAN PACHECO --- 505-986-5002-- ON TOUR- TOUR GUIDE ALLAN & NICOLE -- on the old "HUSH HUSH SWEET CHARLOTTE" BALCONY.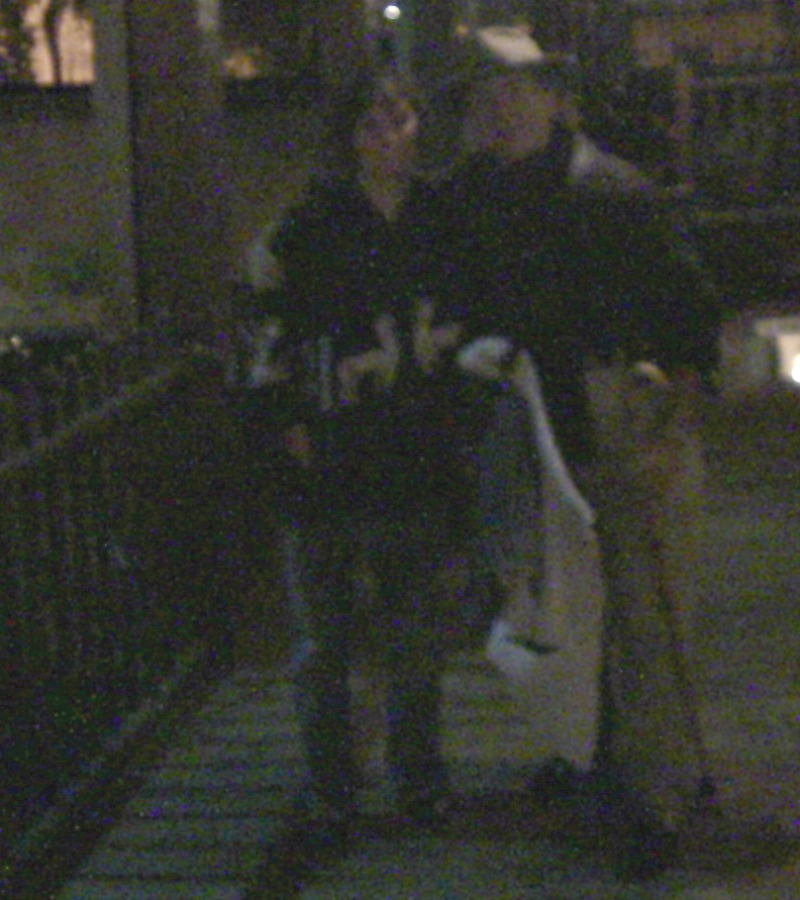 GHOST AND HISTORY TOURS "MUST" -- BRING A CAMERA!  SO YOU CAN PHOTOGRAPH HISTORIC SITES & SOMETIMES SOMETHING PARANORMAL IS BUMPED INTO OR SEEN… BE QUICK AND TAKE A SHOT! CLICK!

Below: Ghost tour safari, by the Witches Alley… FANOTOMAS AND BRUJAS--- = SANTA FE GHOST AND HISTORY TOURS…. 505-986-5002 schedule a tour.  Those are flashlights in the background, above Philip's head, quien sales, maybe a trick of light, an insect or a ghostly orb?  Yes, things were detected here on the  ghostometer on this tour, likewise on past tours -- people have registered things on their equipment, have seen things and on rarest occasions have been pushed.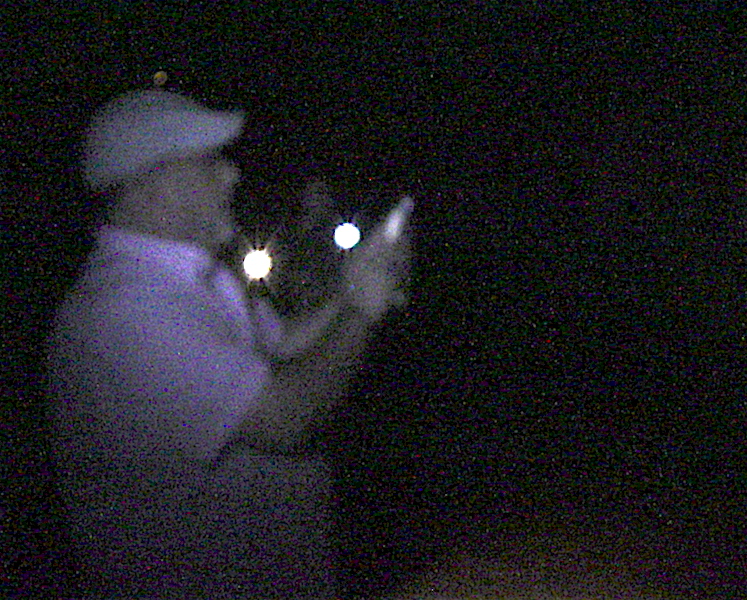 ABOVE & BELOW: All kinds of WITCHY thaaaangs are found in this area.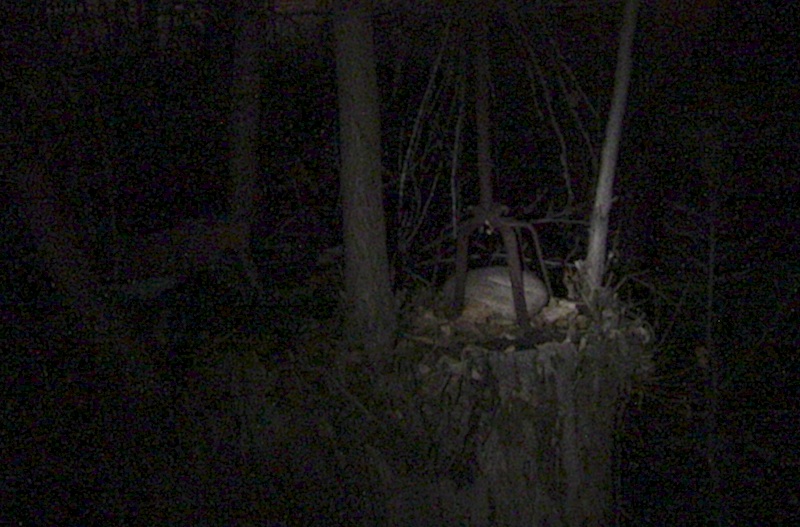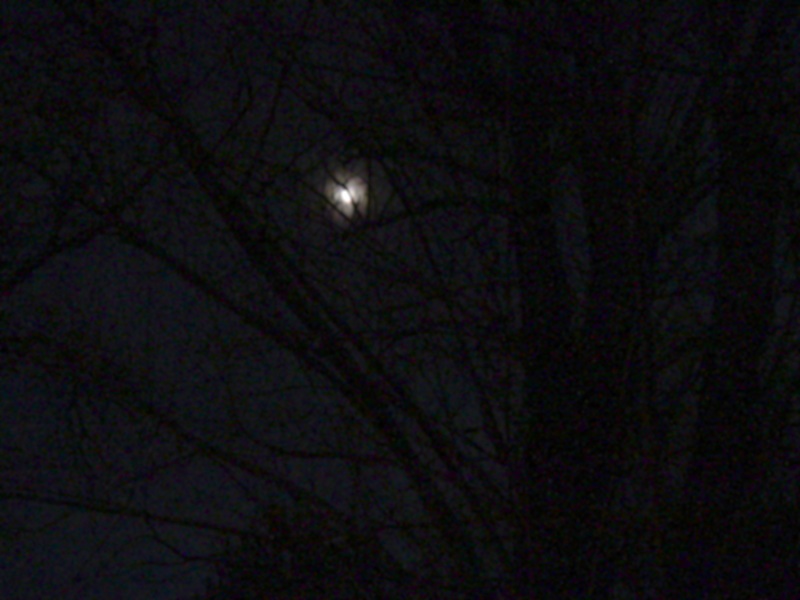 Below: Almost out of the trees, finishing the last leg of the path known by some as La LLORNA LANE.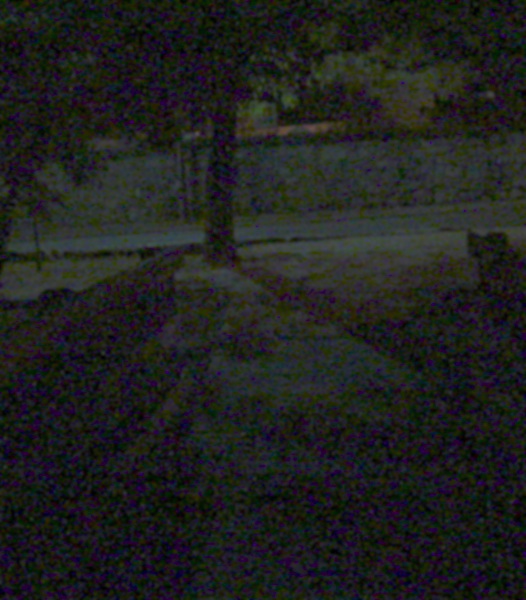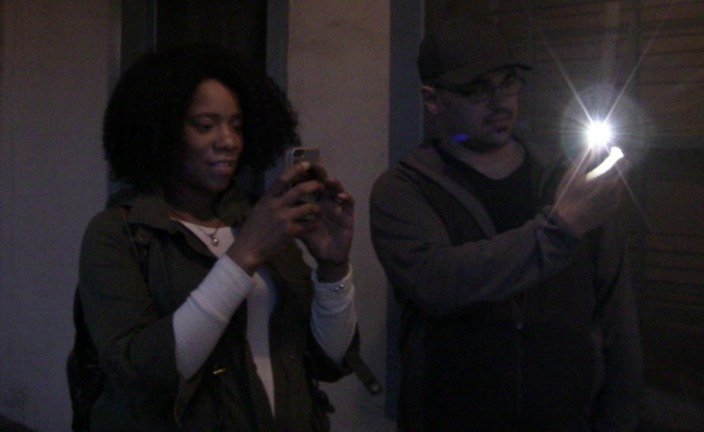 I shall be a skeptic on this photo taken on my tour BELOW: It is probably a trick of light, it is too dark and blurry for me to say that is PROOF! However others say there is something in the centuries old window of the  now defunct and haunted ST. VINCENT's hospital.  The call is that there is a ghost in the picture, I say it is too out of focus for me to conclude that, it could be a curtain.  Ghost hunters claim it moved fast and was gone and thus the blur, but I say---to conclude it is legit I need better proof, but it is an interesting picture and the building where this snapshot was taken is haunted. So at best put this into my GRAYBASKET.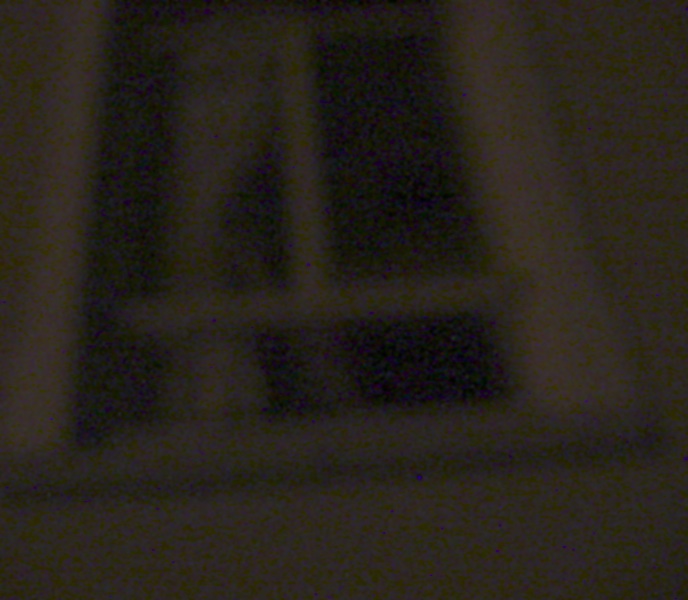 WINTER-SUMMER--- DAY OR NIGHT--- LETS GO TOURING---505-986-5002 or 505-231-1336 SCHEDULE A SANTA FE GHOST AND HISTORY TOUR OR JUST A PLAIN HISTORY TOUR………………………………. ……………………….HOWEVER! ON ALLAN's LATE NIGHT PARANORMAL TOUR----- WATCH OUT FOR THE-------------------------------CREATURE---- SEE BELOW---- - WINK! WINK!
Your private tour---- large or small = a fun and interesting time, day or night….Below at the end of a tour in the PLAZA---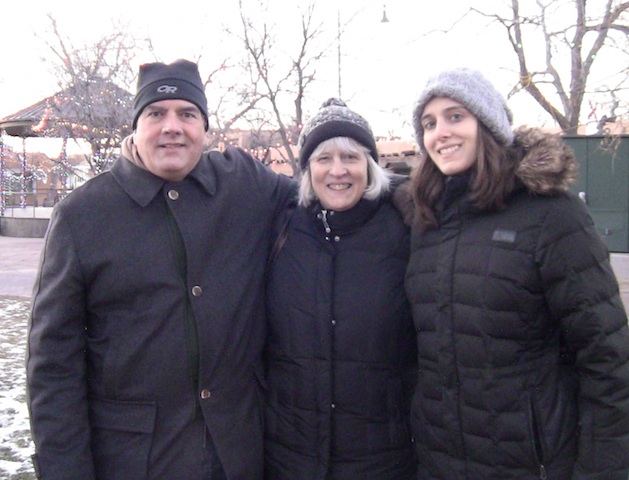 BELOW: On your Santa Fe Ghost and History Tour you are encouraged to bring your ghostometers, cameras, and questions.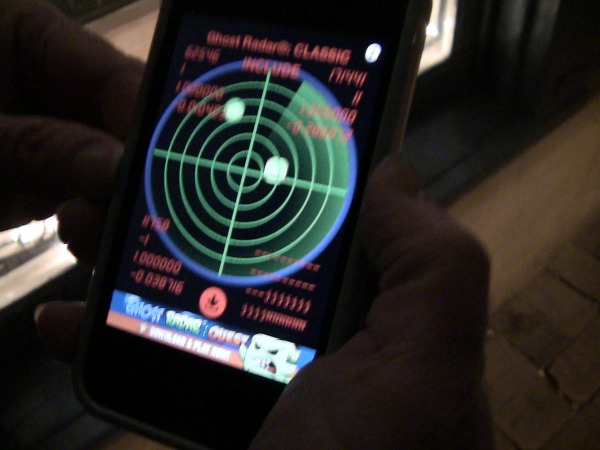 Santa Fe is filled with stories of ghosts, who in real life were villains FIRST CLASS!  There energy has not moved on, BRING YOUR GHOST HUNTER EQUIPMENT when you tour with ALLAN!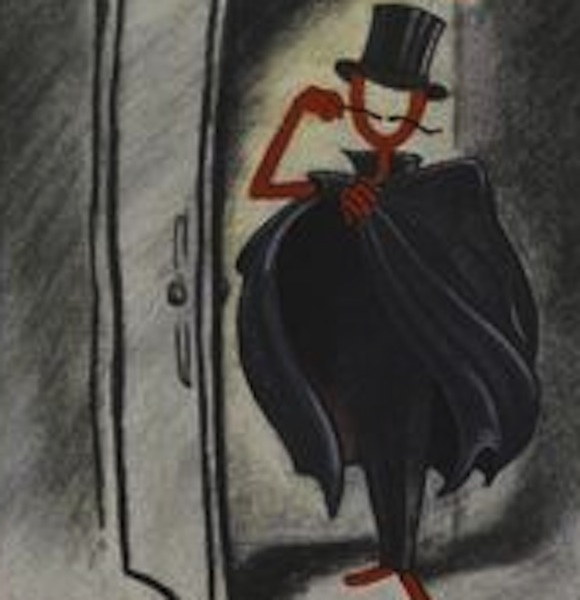 ABOVE: Ghostly villainess energy abounds in SANTA FE!  Lets go touring!  505-231-1336
LIKEWISE -- DAYTIME -- WE OWN IT --- Below: group picture; end of tour at La Posada, just watch out for the VINEGAROON down there  -- WINK-WINK.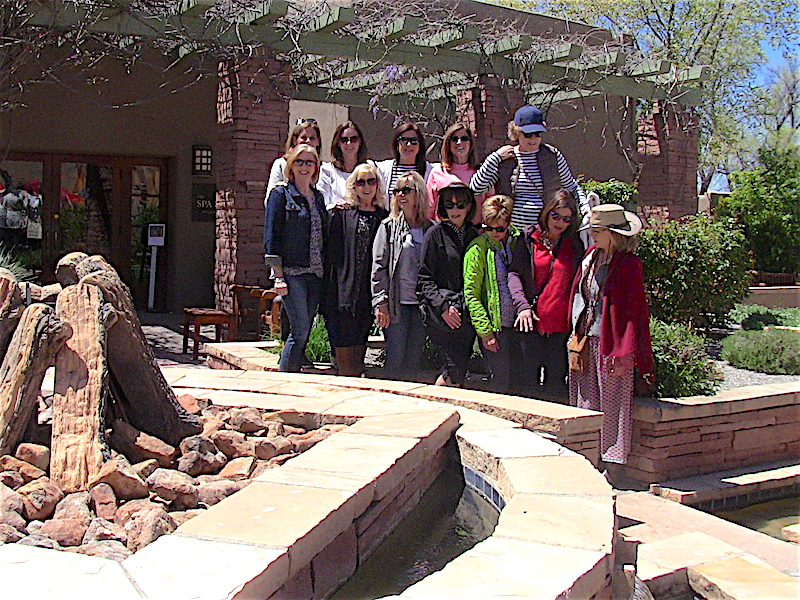 TOUR 505-986-5002 or get Allan on your radio show or have him as your key note speaker 505-231-1336!

Santa Fe Ghost and History Tours.  BELOW:  End of a tour, in the plaza -- rainy night --- happy customers.  505--986-5002.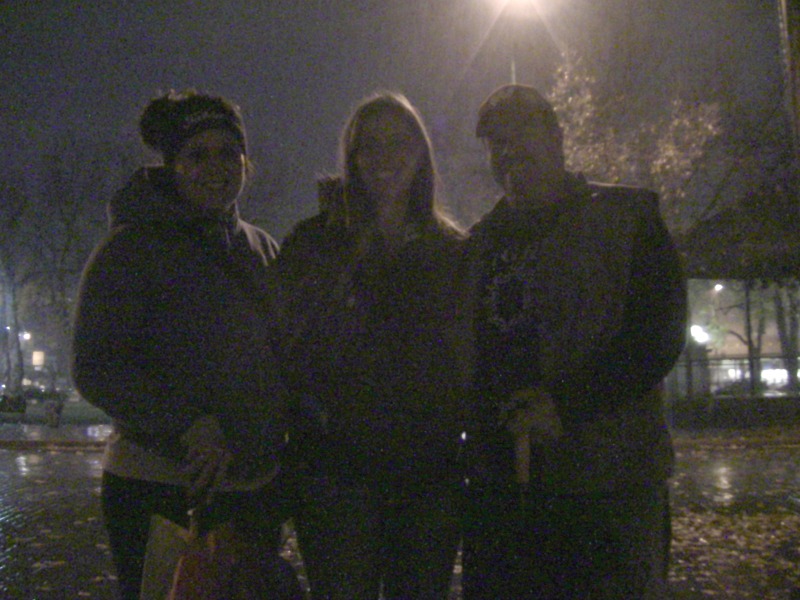 505-986-5002 or 505-231-1336 TOUR W/ ALLAN

BELOW: Some of Allan's books they can be purchased  left "ORDER" button or on AMAZON.