UFO EVIDENCE: FILM, PHOTO, VIDEO & RADIO
SOMETHING IS OUT THERE, AND THAT SOMETHING HAS BEEN VISITING EARTH!

LEFT ICON = THIS 1947 UFO INCIDENT WAS COVERED UP AS -- A MISIDENTIFIED WEATHER BALLOON HAD CRASHED OUTSIDE OF THE ROSWELL AFB, WHICH WAS HOME TO AN ELITE BOMBER UNIT. THE INTEL AT THIS BASE COULD DISTINGUISH BETWEEN A WEATHER BALLOON AND A FLYING DISK. 
---
| | |
| --- | --- |
| | IN THE EARLY MORNING HOURS OF FEBRUARY 25, 1942 a UFO or FOO FIGHTER -- FLEW OVER LOS ANGELES. THE CRAFT WAS FIRED UPON AND WAS REPEATEDLY HIT BUT DID NOT GO DOWN.  FOR OVER AN HOUR THIS FLYING SAUCER WAS SHOT AT, THE PUBLIC WAS LATER TOLD A HUGE LIE, AS IN WHAT HAD BEEN TARGETED.  THE GOVERNMENT's COVER UP STORY: NOTHING WAS OUT THERE IN THE DARK SKIES OVER L.A.. WHT HAD TRANSPIRED WAS THAT A CASE OF WAR NERVES HAD GRIPPED THE SOLDIERS ON DUTY AND THIS MADE FOR THE BARRAGE THAT WAS AIMED AT NOTHING. ANOTHER STORY WAS THAT A WEATHER BALLOON HAD BEEN MISIDENTIFIED AS A FLYING CRAFT AND THIS HOVERING OBJECT WAS FIRED ON. THE ICON ON THE LEFT IS DATA ON THIS ODD EVENT. CLICK ON ICON.   |
CLICK HERE = LOS ANGELES FOO FIGHTER INCIDENT --- THS PAGE IS FILLED WITH DATA AND PHOTOS CONCENRING THIS MOST MYSTERIOUS EVENT… YES ---- A UFO FLEW OVER LOS ANGELES ON FEBRUARY 25, 1942 AND ATTEMPTS WERE MADE TO SHOOT IT DOWN.

BELOW--ALIEN ABDUCTION! MONCLA & WILSON 1953.
| | |
| --- | --- |
| | CLICK ON LEFT ICON FOR INFO CONCERNING THE ABDUCTION OF PILOT MONCLA AND NAVIGATOR WILSON, IN 1953 OVER LAKE SUPERIOR. THESE TWO AIR FORCE MEN WERE SCRAMBLED AND VECTORED TO INTERCEPT A UFO. THE FOO FIGHTER TURNED ON THE PURSUING JET AND FOR LACK OF BETTER WORD--ABSORBED- THE F86 JET FIGHTER THAT THESE TWO AMERICANS WERE IN.  THIS STORY IS BEYOND BELIEF! YET FEW PEOPLE KNOW ABOUT THIS ABDUCTION.   |
CLICK ON THIS LINK TO BE TAKEN TO THE MONCLA -WILSON PAGE--- INFO AND PHOTOS  ARE FOUND THERE 1/4 PAGE DOWN---CONCERNING THIS UNSOLVED MYSTERY.  YES- TWO AMERICAN SERVICEMEN WERE CAPTURED BY ALIENS IN 1953!  FIRST STORY IS ABOUT THE 1947  MANTELL INCIDENT. IN 1947 A P51 MUSTANG WAS SHOT OUT OF THE SKY BY A UFO NEAR FORT KNOW KENTUCKY.

| | |
| --- | --- |
| | LEFT ICON --CLICK ON IT-- TO SEE UFO EVIDENCE.  ON THIS VIDEO YOU HEAR DIFFERENT  MESSAGES FROM ASTRONAUTS REPORTING  TO  HOUSTON CONTROL THAT THEY SEE A UFO OR BOOGY IN OUTER SPACE.  THESE SIGHTINGS ARE BEING REPORTED BY PEOPLE WHO HAVE BEEN TRAINED TO KNOW WHAT A SATELLITE OR SPACE DEBRIS LOOKS LIKE.  |
| | |
| --- | --- |
| | LEFT-- CLICK ON ICON FOR INFO ON THE PORTAGE, OHIO 1966 UFO NIGHT SIGHTING.  THIS UFO WAS SEEN AND CHASED BY NUMEROUS POLICE OFFICERS IN THEIR CRUISERS. YET THE AIR FORCE COVERUP TEAM (PROJECT BLUEBOOK) CLAIMED THAT THE POLICE MEN  HAD MISTAKEN THE PLANET VENUS OR A COMMUNICATION SATELLITE FOR A FOO FIGHTER.  |
ON OCTOBER 28, 1979 TWO UFOS (SPHERICAL SHAPE) TYPE CRAFT WERE SEEN OVER A NFL GAME IN PITTSBURGH's THREE RIVERS STADIUM.  THE UFOS WERE SHOWN ON NATIONAL TV, BELOW IS THE FOOTAGE.  CLICK ON ICONS TO VIEW.
FOOTAGE OF THESE  UNIDENTIFIED FLYING OBJECTS ARE AT THE 2:19 MARK OF THE VIDEO.

SKEPTICS SAY THEY ARE  KITES.  Hmmm?  LOOK AT THE  VIDEOS BELOW -_ CLOSE UPS OF THESE THAAANGS. IF THEY WERE  KITES, WHY HAS THE PRANKSTER NOT COME FORWARD AND DEMONSTRATED  THATS WHAT THEY WERE?  THESE ? WERE SIGHTED  IN 1979, SURELY BY NOW IF IT WAS A PRANK, THiS ACT COULD BE DUPLICATED BUT IT HAS NOT.
| | |
| --- | --- |
| | CLICK LEFT IVCON---SLOW DOWNED IMAGE AND COLOR ADDED TO THE SHOTS--- NOW THAT  THESE THAAANGS CAN BE SEEN BETTER, WHAT ARE THEY, KITES, FLAIRS, WEATHR BALLOONS OR? |
| | |
| --- | --- |
| | Left: ICON----- green fireball, one can tell the difference between falling space debris or meteor and a UFO. The left video from Feb 2017, does not look like the other UFO videos above.  In other words, when a UFO sighting is said to be a meteorite or weather balloon, think twice. People can tell the difference between a UFO and streaking meteor. |
BELOW: Enhancement on the March 13, 1997 Phoenix, Arizona UFO sighting.  Something was there!
| | |
| --- | --- |
| | NO INFO ON THIS LEFT ICON VIDEO--- IT IS STRANGE?  IS IT COMPUTER MANIPULATION OR LEGIT FOO FIGHTERS? |
| | |
| --- | --- |
| | ON MARCH 14,15, 17, 18, 22, 24, 25, 1966; UFOs WERE SEEN OVER MICHIGAN BY THOUSANDS OF PEOPLE. THIS UFO WAVE WAS INVESTIGATED BY THE AIR FORCE's PROJECT BLUE BOOK.  THE AIR FORCE HIGH SHERIFFS  CAME TO THE CONCLUSION THAT SWAMP GAS HAD BEEN MISIDENTIFIED FOR A UFO OR UFOs. CLICK ON LEFT ICON FOR INFO ON THESE FLYING SAUCER SIGHTINGS.   |
| | |
| --- | --- |
| | CLICK ON LEFT ICON -- BARNEY AND BETTY HILL ABDUCTEES.  ON SEPTEMBER 19, 1961 THE HILLS WERE ABDUCTED BY ALIENS WHILE DRIVING DOWN ON US ROUTE 3 IN NEW HAMPSHIRE, USA.  TO READ MORE ABOUT THIS BEYOND BELIEF ACOUNT ORDER  ALLAN's BOOK BELOW, IT IS FILLED WITH ALL KINDS OF GHOST, UFO & CONSPIRACY STORIES. |
| | |
| --- | --- |
| | THE TRAGIC "CASH LANDRUM UFO CASE" CLICK ON LEFT ICON.  THIS IS A SHORT DOCU ON A VERIFIED UFO INCIDENT THAT LEFT  3 WITNESSES WITH RADIATION POISONING. THIS ENCOUNTER MAKES ONE THINK THAT THE HIGH SHERIFFS INSIDE THE GOVERNMENT KNOW A LOT MORE THAN  THAN THEY LET ON WHEN IT COMES TO FOO FIGHTERS.  EITHER THESE THREE WITNESSES SAW A CRIPPLED UFO BEING PURSUED BY MILITARY HELICOPTERS OR THE CHOPPERS WERE FOLLOWING A BACK-ENGINEERED UFO THAT WAS MALFUNCTIONING. |
BELOW: UFOS OVER JAPAN....
| | |
| --- | --- |
| | Skeptics will claim its balloons, now the scale of the objects as compared to the foreground and background.  They do not behave like balloons.  These objects were seen over FUKUSHIMA, this is where the nuclear  reactor disaster happened  due to the 2008 EARTHQUAKE... Were these beings from another world checking in how bad the calamity was or was it a hoaxer?  So far no hoaxer has come forward to say I did it and prove that he did the deed. So what are these thaaangs  robotic probes, scout ships? |
BELOW: 2015 UFO---SPHERES OVER OSAKA, JAPAN
BELOW == SNIPETS of STANTON FRIEDMAN trying to explain that the UFO PHENOMENA is real and there is evidence, while PHIL KLASS --DEEP STATE debunker comes across as a narrow minded fool as he tried to discredit any evidence that proves--- something is out there!
Interesting interviews on people who saw a UFO, I doubt the story about the claw hand, but the other witnesses, seem legit.  You have to take their stories at face value.  The best  on this news blurb iw the hoaxers in XENIA, OHIO. 
BELOW-- UFO ON FILM 1952 snapshots that were ruled to be authentic, by way of shadow adn foreground + background---GEORGE STOCK UFO sighting  PASSAIC, NEW JERSEY -JULY 29, 1952
BELOW: UFO EVIDENCE ON AUDIO 1965 TEXAS INCIDENT----
FOLLOW UP TO THE 1965 TEXAS UFO SIGHTING
BELOW + INTERESTING UFO DOCU FROM 1978-"UFO EXCLUSIVE" --- go to 1.37 @36 seconds mark and you see a UFO on film from a movie set -- Camarillo, California-location -- with actor TONY FRANCIOSA  --JANUARY 1967 == The film = "A MAN CALLED GANNON" the film was released Marcy 8, 1968 in the USA... the UFO was caught by accident---- NO--THIS shot was edited out of the public release. But there it is, something is going  across the stream --- and the military and NASA denied it was one of their craft.  This video is not a good picture of the craft, am looking for a better quality of this happening, the old  video was posted but  was taken off the web.  The point being this orb does look like the orbs over OSAKA 2015 and FUKSIMA 2008.
AT the 37.16 mark on the below docu, you will see another globular UFO filmed over RUSSIA at a concert, the date is unclear when this happened.  This craft does look like the CAMARILLO CRAFT of January 1967 and the OSAKA 2015 and FUKUSHIMA UFOS of 2008... and the snapshot of the UFO over SANTA FE, NM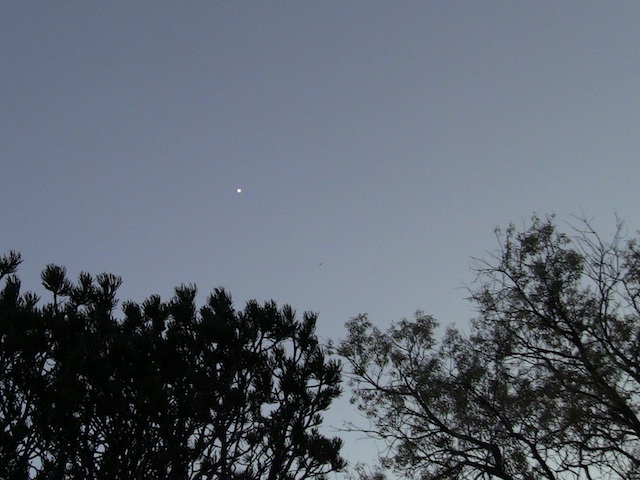 BELOW: THEY ARE HERE!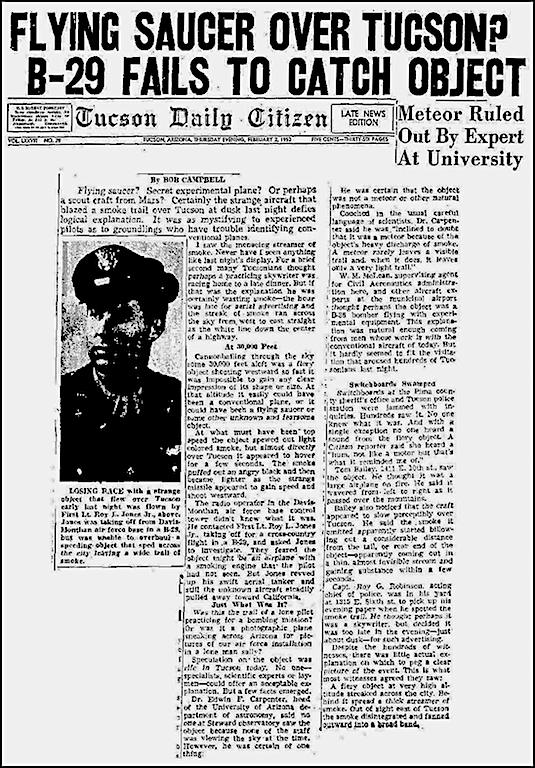 BELOW: 2004 -- F18 encounter with a UFO between San Diego USA and Ensenada, Mexico.  
BELOW:The FAA is not interested in UFO sightings, why?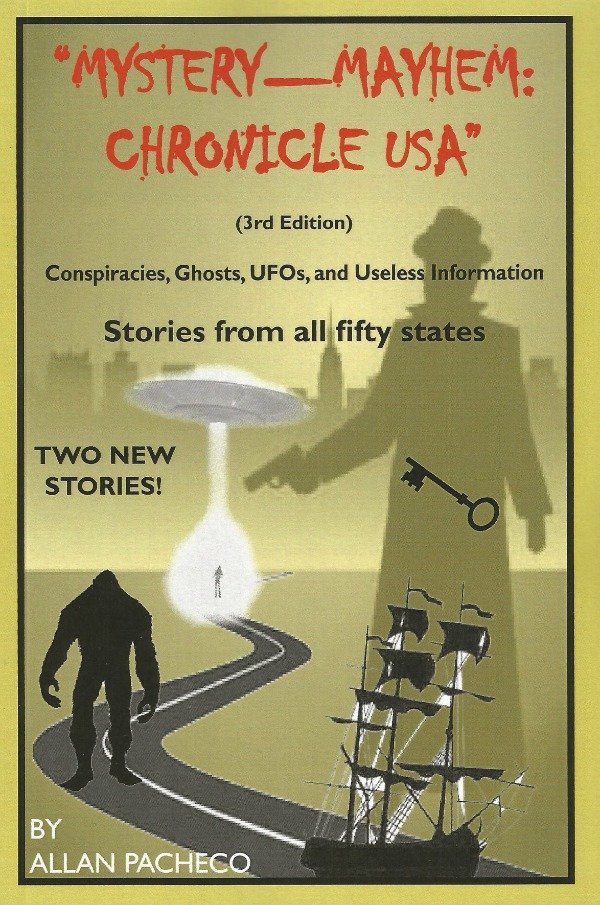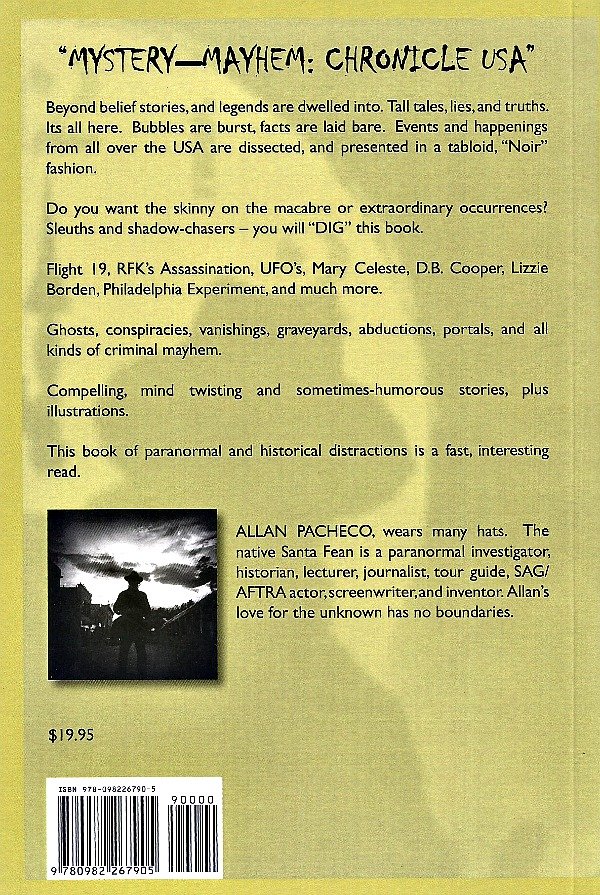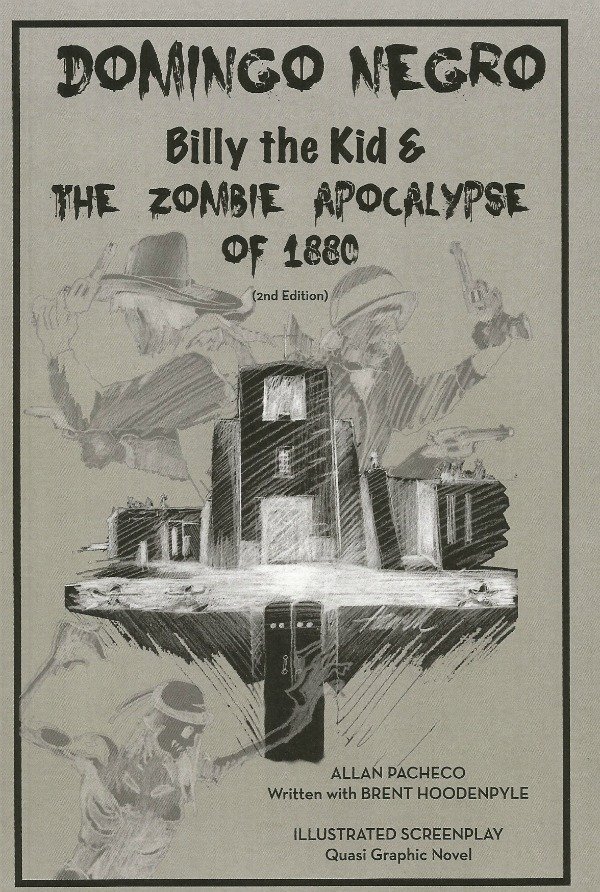 COMING SOON!      COMING SOON!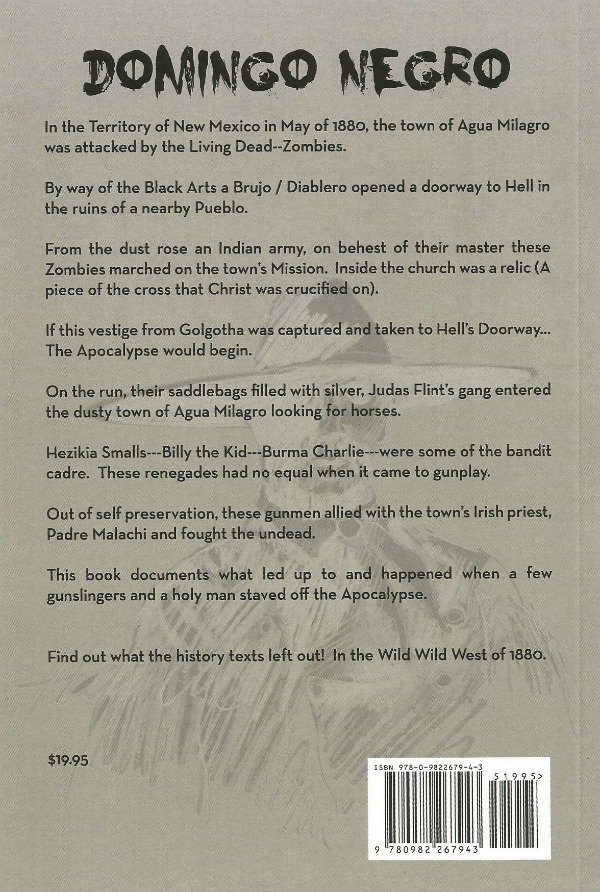 SCHEDULE A TOUR 505-986-5002 or 505-231-1336
| | |
| --- | --- |
| ALLAN HAS DONE A LOT OF RADIO & TV SHOWS.  NEED A GUEST CALL--- 505-986-5002 or 505-231-1336 | BELOW: SOME SHOWS ALLAN HAS BEEN  ON |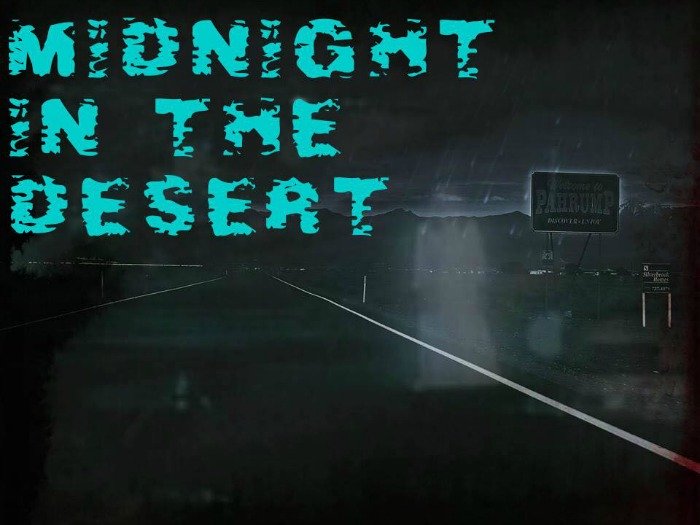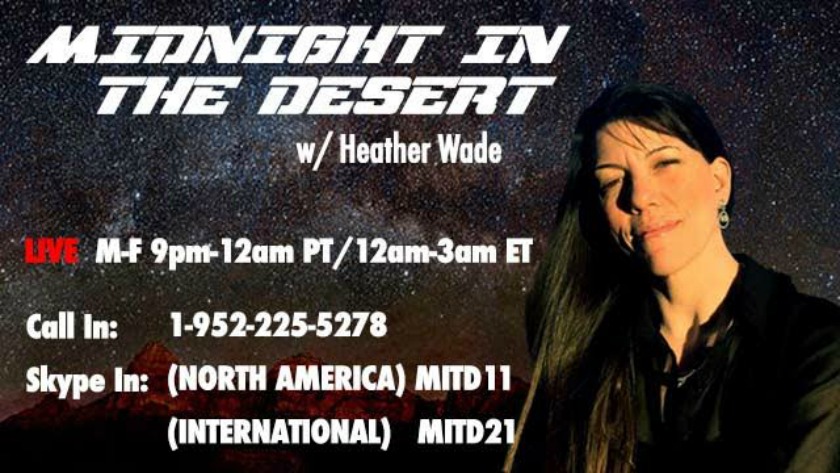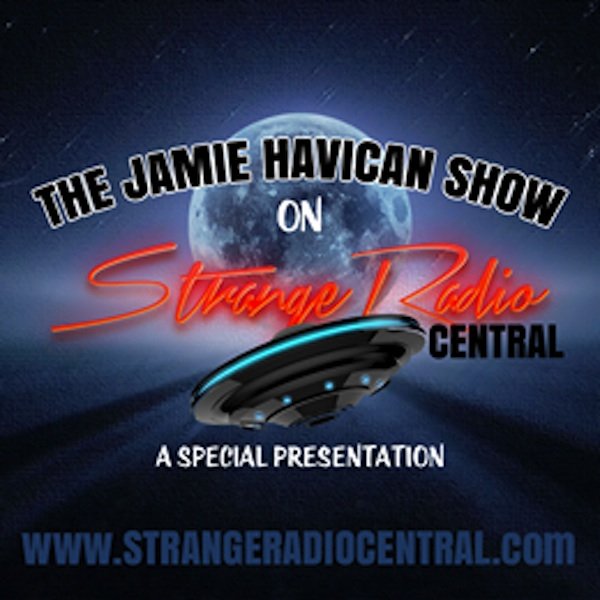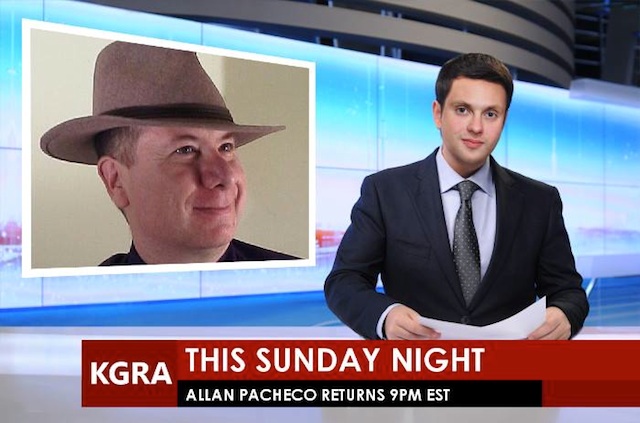 TOPICS  = GHOSTS….
………..UFOS….. CONSPIRACIES …… ………VANISHINGS…….  ……………..LA LLORONA a.k.a. THE DITCH WITCH ……………….…… HAUNTED PLACES ……….
 ….. THE MACABRE ………………….. UNSOLVED MYSTERIES …………………….. MKULTRA ………………………….
CATTLE MUTILATION PHENOMENA ………………..SANTA FE's HAUNTED  LA POSADA & THE GHOST OF JULIA STAAB ……………………...………………...
   INVESTIGATIONS ……………………..  THE PECOS TRIANGLE …………………………. TALES FROM ALLAN's SANTA FE GHOST AND HISTORY TOURS …………….

ALLAN IS A GREAT GUEST ……………..
505-986-5002 or 505-231-1336