YES!  On your History Tour you visit the Santa Fe Trail Monument in the Plaza, this is where the TRAIL ended.  Below; one of my favorite photos and tours, Eric Olsen reflecting on the history of the Trail & Wild West Santa Fe.
The Santa Fe Trail milestone -- schedule a private tour with Allan Pacheco 505-986-5002 or 505-231-1336.
From all over the world people go on Allan's Santa Fe Historic walks to hear the history of the Royal City  and be photographed by the Santa Fe Trail landmark.  This was where civilization dropped anchor or where the Wild West was tamed.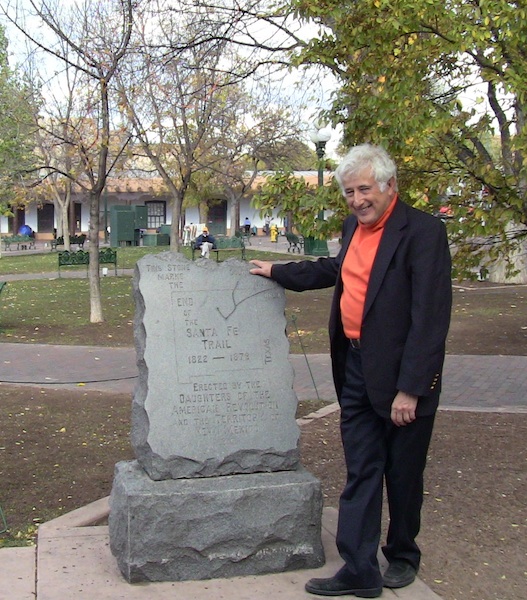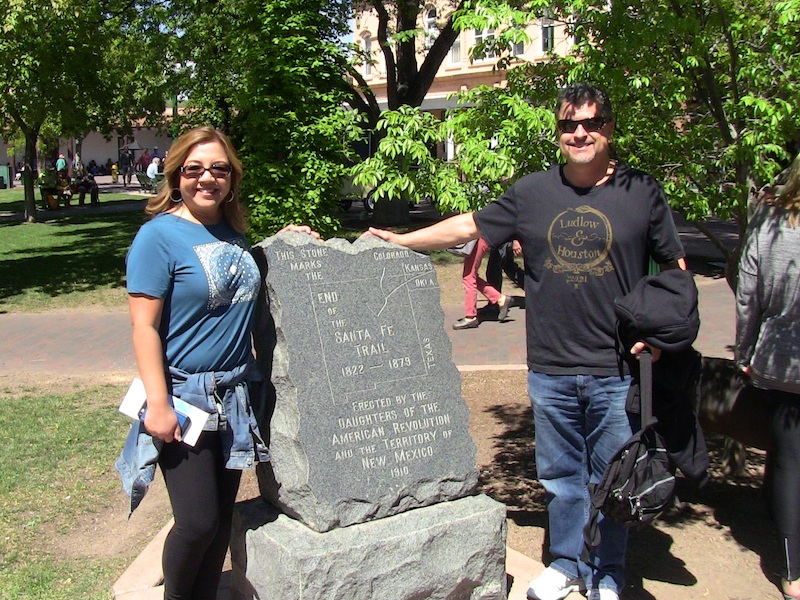 INFORMATIVE & ENTERTAINING

My husband and I enjoyed Allan's tour our first day in Santa Fe.
We learned so much about the history of Santa Fe, which gave us terrific insight for the rest of our stay.
Allan was personable, entertaining, and knowledgeable. He answered our many questions and adjusted the tour to our interests. 
I recommend starting your Santa Fe visit with Allan's walking tour.
LAURA
May 7, 2018
505-986-5002 or 505-231-1336 -- SCHEDULE A TOUR

From around the USA people ask to get their snapshot taken at the monument, the SANTA FE TRAIL marker is one of the most photographed icons in the world.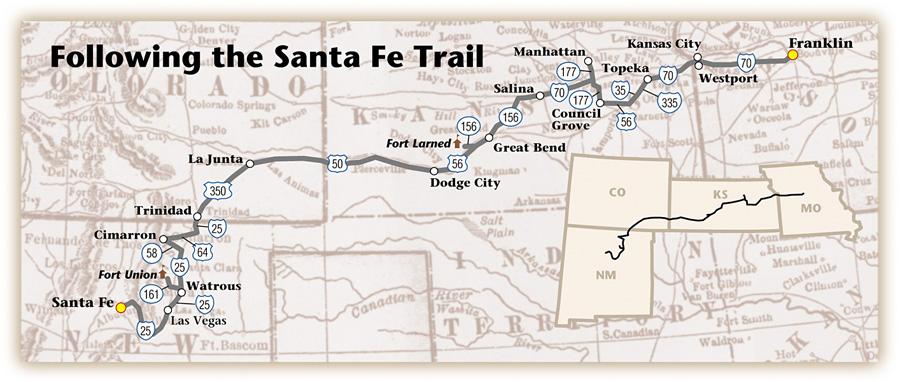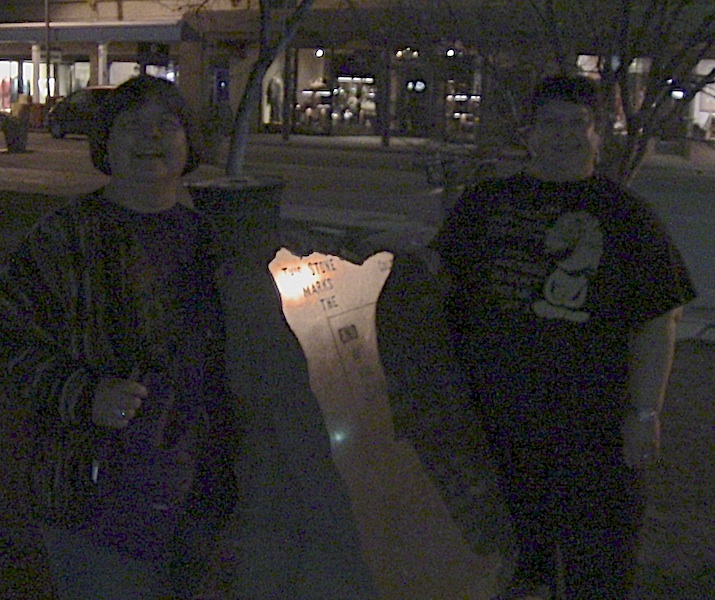 Above Left: Yes, there were many a showdown at the end of the Santa Fe Trail -- in the Plaza!  
SUMMER or WINTER --- Allan is available to guide your FUN & SO VERY  INTERESTING  SAFARI!  505-986-5002 or 505-231-1336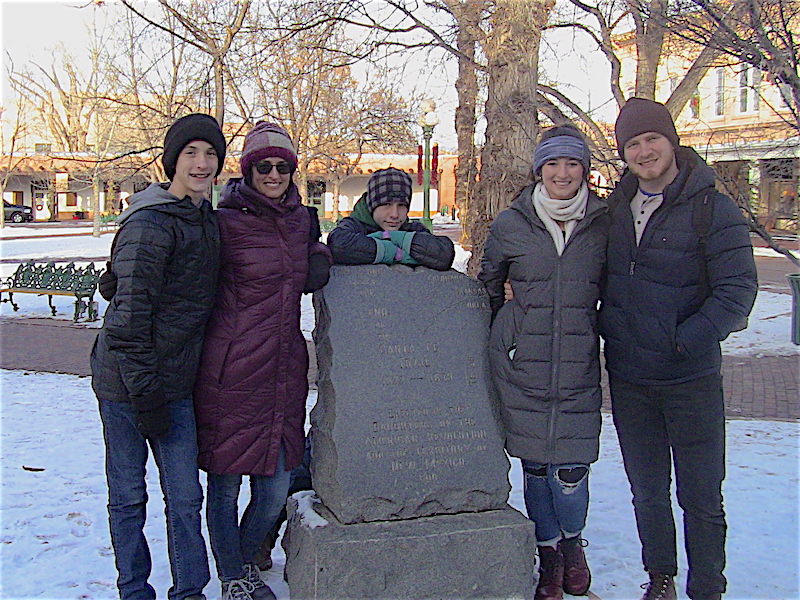 505-986-5002 or 505-231-1336   Book a Historic Walk