SOUTHWEST TOUR - SANTA FE GHOST TOURS & SANTA FE HISTORY TOURS    505-986-5002  PRIVATE TREKS   505-231-1336  led by author investigator - historian : ALLAN PACHECO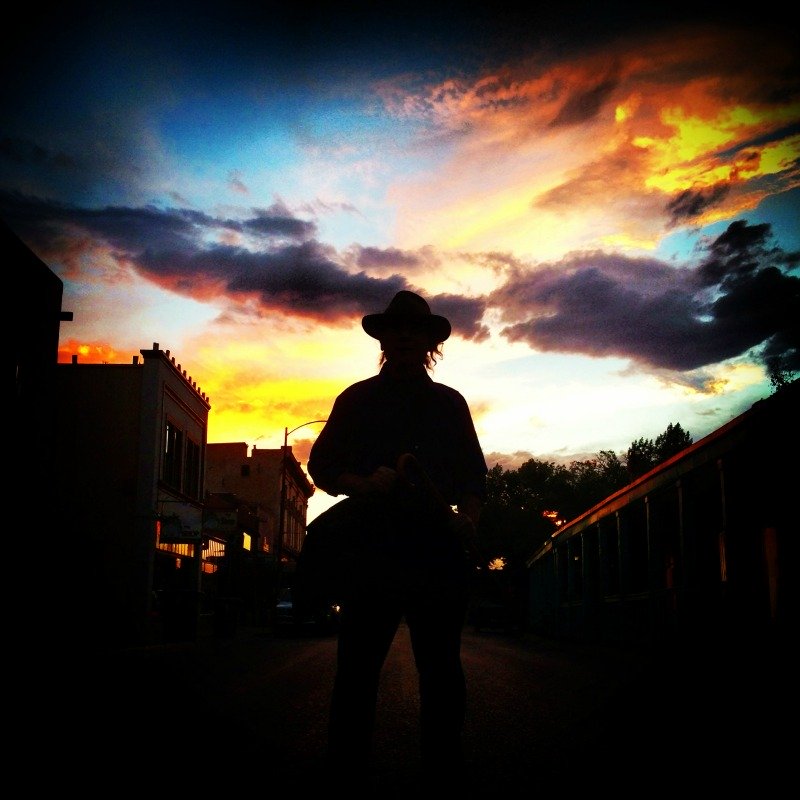 Your private tour --  takes you through the old town -- your HISTORY or GHOST TOUR is a  SAFARI DELUXE.  Below at the entrance of historic BURRO ALLEY --- (PRIVATE SANTA FE HISTORY WALK)
On your Pirvate Santa Fe Southwest tour -- (HISTORY TREK)  you visit the historical place and you get the story on the haps.   NO PROPAGANDA!  NO READING OFF OF Q CARDS!  505-986-5002 or 505-231-1336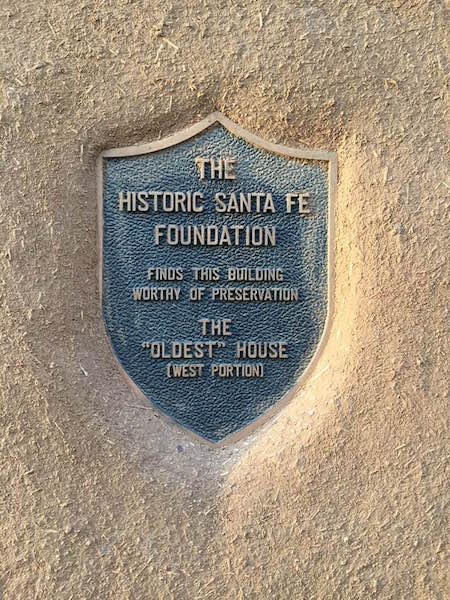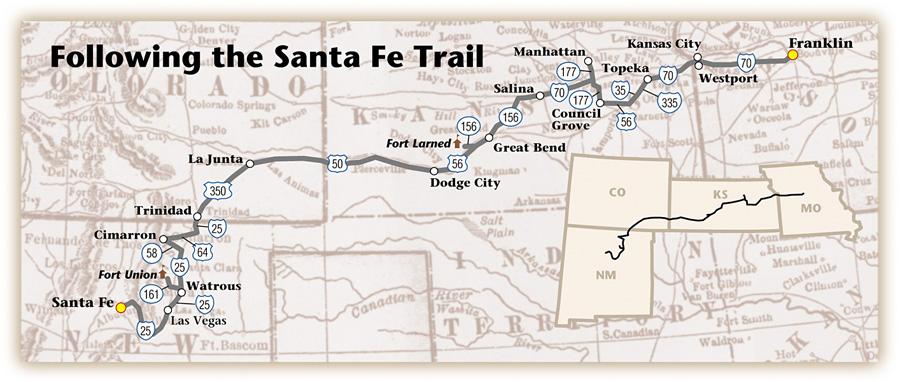 Above; Santa Fe Trail --  where the WEST was WILD!
Santa Fe --- was the town that was to tough to tame! Below: Roxi and Nad in front of the plaza monument. -- the obelisk honors the American soldiers that protected the wagon trains from Indian attacks.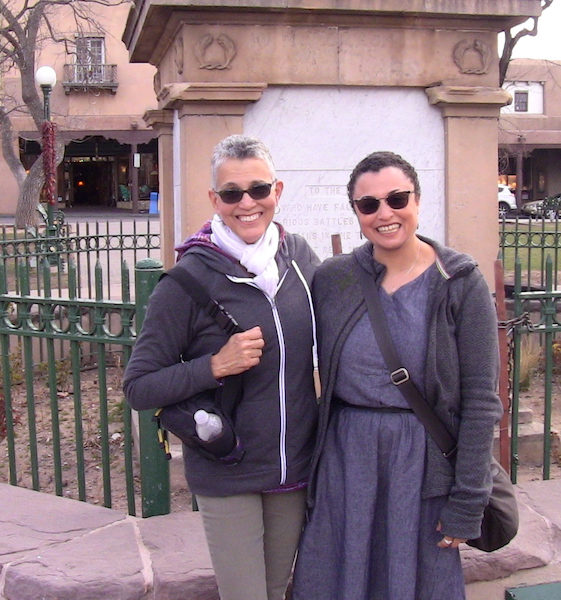 Below: GHOST TOUR  -- SOUTHWEST TOUR -- Or SANTA FE STYLE  (The caravan to Midnight).  Santa Fe is home to many paranormal energies. GHOSTS -DJINN - UFO ACTIVITY - THE MISSING - LA LLORONA. 
--------------------On your Ghost Walk -------------------
Bring your GHOSTOMETERS --- if you have them! ---- -------------------YOU NEVER CAN TELL ------------------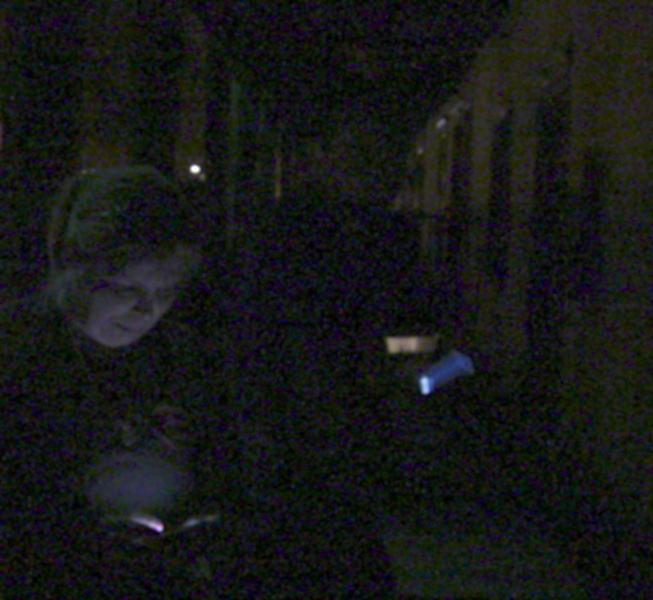 A HIGHLIGHT OF OUR TRIP TO SANTA FE
Allan was an awesome guy, he took us on an amazing walking tour of the hotspots of paranormal activity mixed in with some great historical facts and stories.
This man is a treasure trove of information on everything Santa Fe!
I highly recommend taking his tour. You will have a great time!
Thanks Allan for such a fun evening!
KIM C. MAY1, 2018
BELOW: Allan also leads daytime ghost tours -- 
| | |
| --- | --- |
| SPOOK LANE.. The place is rather creepy at night -- all kinds of thaaangs happen here or have happened!  If you get the drift!   | NIGHT or DAY --- When you tour with Allan -- its done at a comfortable pace -- History or Ghost walk --- you (VISIT) out of the way places --- ABOVE:  Spook Lane -- know also as the Blair Witch Path.  YES!  This place is haunted -- the OCCULT!.....  On your ghost tour, you had better have your MOJO working -- WINK -WINK!   BELOW:  The Yellow Brick Road.  SANTA FE STYLE.. |
| | |
| --- | --- |
| | 505-986-5002 VIP TOUR |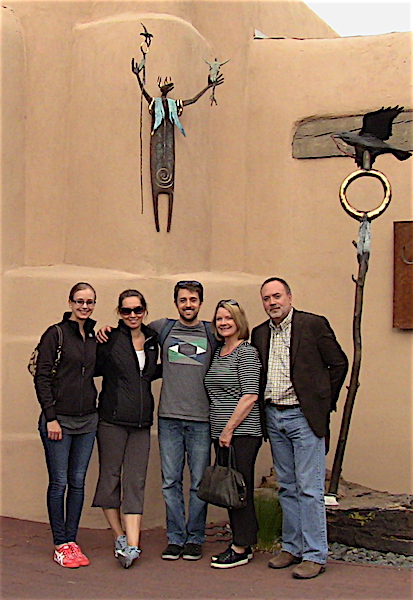 BELOW: NIGHT TREK -- (HISTORIC WALKING TOURS SANTA FE) -- On this tour, Gavin and Adrienne stand in front of the Staab Room at La Posada........ The La Posada is a world class resort - during Wild West days this was the mansion of the notorious Robber Baron Abraham Staab,  on your Private tour see Abraham's --- TAJ MAHAL ----  and you hear about its history and paranormal..... and sometimes the ghost of Julia Staab --- makes an appearance.!   Julia is Abraham's dispatched wife!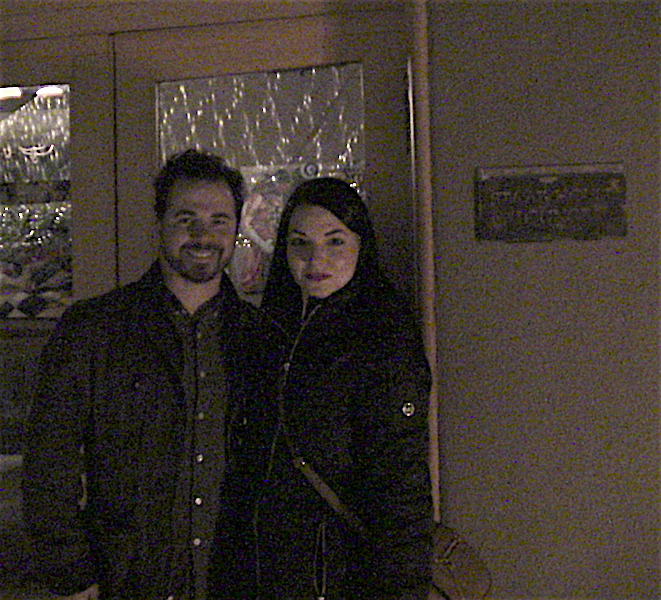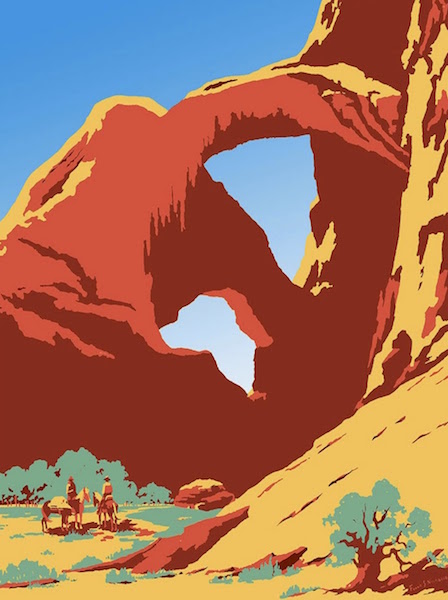 Get to Santa Fe schedule GHOST OR HISTORY tour  ALLAN PACHECO =
505-986-5002 or
                 505-231-1336

BELOW: tour guide AL PACHECO ---- SANTA FE GHOST AND HISTORY TOURS  -- signing one of this books in the historic & haunted LA PASADA.  (A centuries old, world class resort).