SANTA-FE-GHOST-CONTACT -- On some of Allan Pacheco's paranormal tours --- thaaangs are seen -- energies are recorded on  ghostometers --- forces are photographed  and -- and  AND sometimes people are scratched -- pushed -- or get chicken flesh. 505-986-5002_________ Review below.
JUNE 26, 2021
A spooky experience A SPOOKY EXPERIENCE!
_______________________________________________________________________
OMG! You will learn a LOT about the HISTORY and ghosts of this area.  
Allan Pacheco is an encyclopedia of knowledge, passionate,and super friendly.  
It was a great tour and some of our pictures showed some interesting potential paranormal activity!  We were safe but some of us were spooked!  Thank you!
C. DEL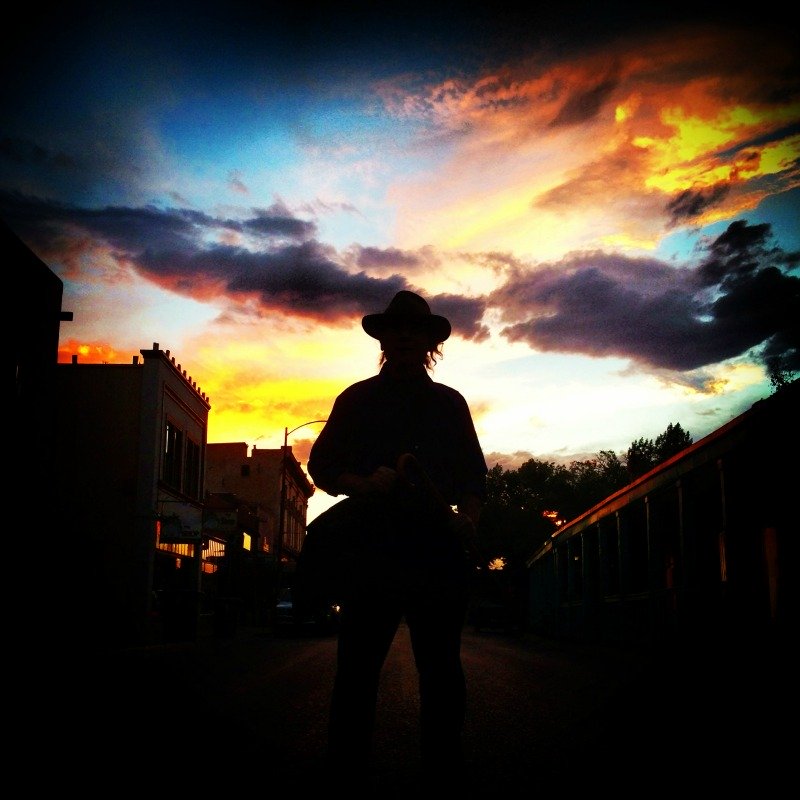 SANTA-FE-GHOST-CONTACT  --- When it does happen --- and it is a rare thing --  but when it does happen -- it tends to occur on evening ghost tours.
Two different incidents --  SANTA-FE-GHOST-CONTACT -- Above --  on a  NIGHT TOUR -- the GHOSTMETER registered a few things -- action did happen -- BELOW   --- day tour inside the haunted LA POSADA -- PUSHED!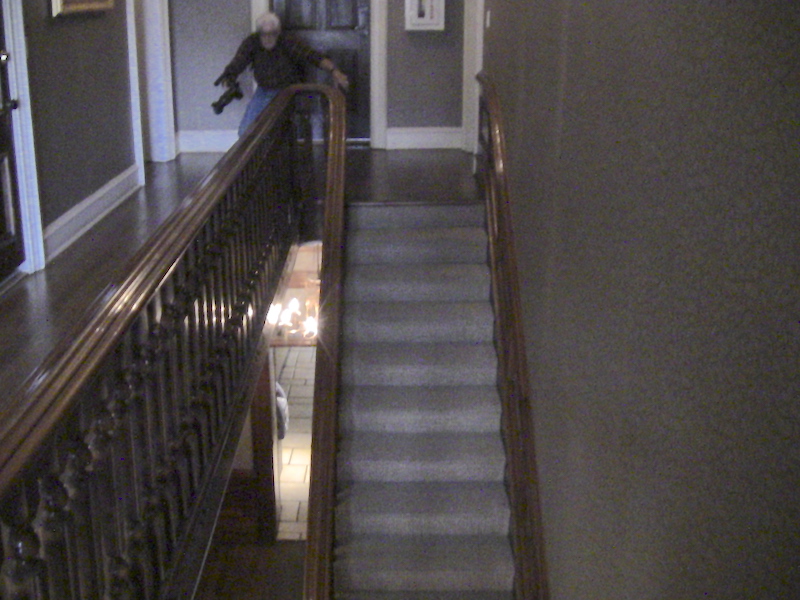 SANTA-FE-GHOST-CONTACT --- on a 2021 late night tour ----something (PARANORMAL ENERGY) went after Louis -- and scratched/burned him behind his ear and neck.  Sometimes on a safari ---  a ghost or ghosts (FORCE) -- attacks a person. Louis, let out a yell, the flashlights were aimed at him as Louis shook his head -- and ---- the man had been zapped --- In certain areas  (ON SAFARI)-- the energies --- when they do attack--- tend to burn a person besides leaving a scratch mark.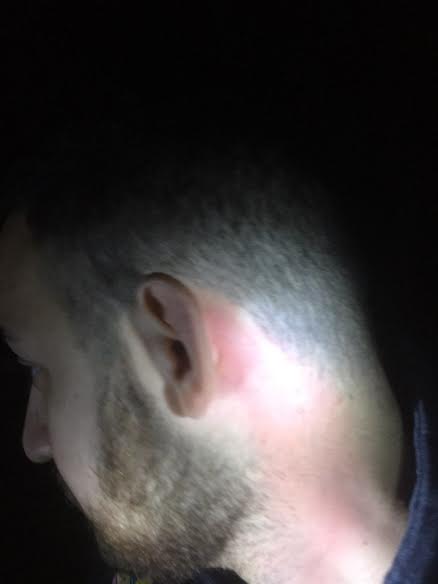 In the past ---(DECADES)  the area where LOUIS got attacked --- occurrences have happened --- people have felt  an energy and sometimes a push .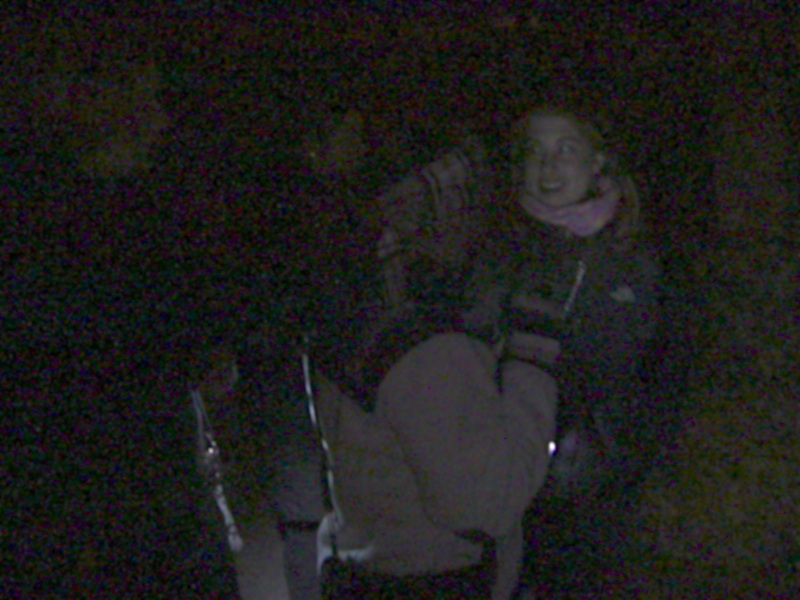 ABOVE & BELOW --- right after one of the ladies from NEW JERSE has been shoved.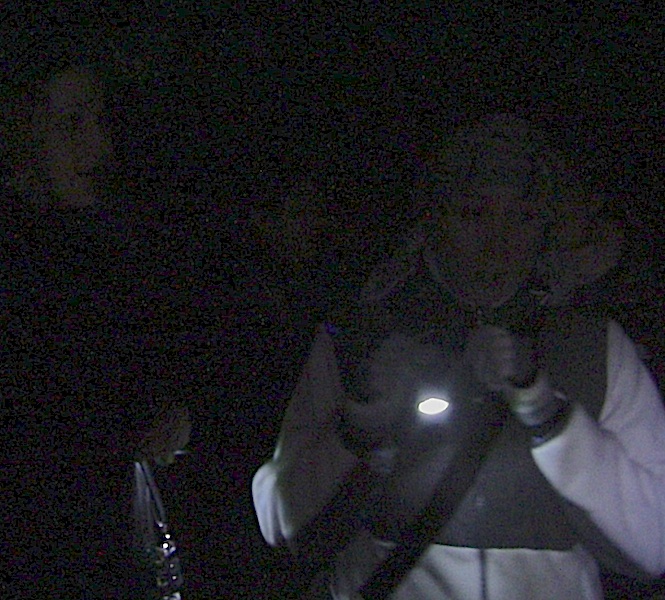 BELOW: ANOTHER TOUR --- years later ---  after  contact is made --- in the same area where the above photos were taken ---- after we leave that locale   --- -- at a table ---- we study some photos from an IPHONE and see if anything  shows up ---  yes --  - -- bands of energy were recorded. 
505-986-5002 or
               505-231-1336

SANTA-FE-GHOST-CONTACT  on an earyl evening safari --- the lady above was in an area where contact has happened in the past --- something burned - scratched her arm --- yes -- on your tour we do move through some areas that are haunted.  Bring your  ghost gadgets -- maybe something will be captured on your instrument or on  camera.  Schedule a tour  505-986-5002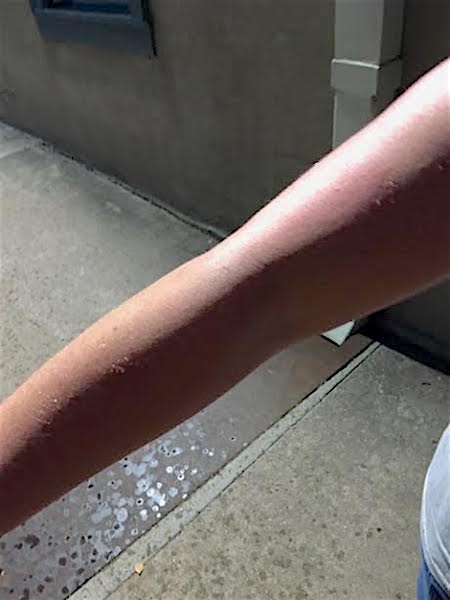 When you ghost safari with ALLAN --     never can tell ---  505-986-5002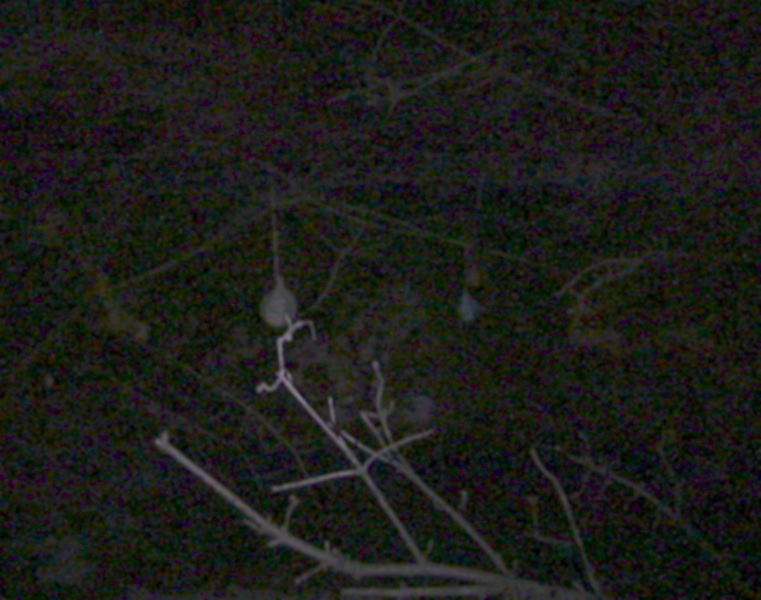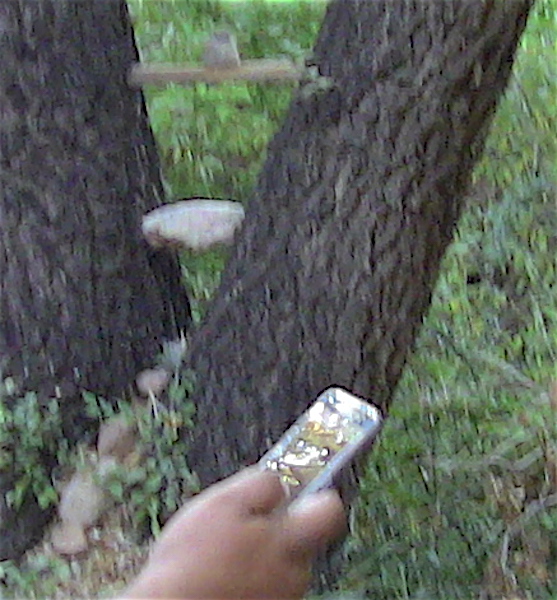 DAYTIME         ---        SANTA-FE-GHOST-CONTACT --- The area (BELOW)--- this lady on tour -- (AMY)  sensed something at or near a tree-- this locale in years past -- (ABOVE)  is where occultists put  -- charms- figures -- rocks etc... on different trees.  Also, to the left of AMY; in 1976 a man was murdered (ROMERO) stabbed to death during the FIESTAS .   This location at times -- pulses out negative power and does attract occultists, as in things left in the glade.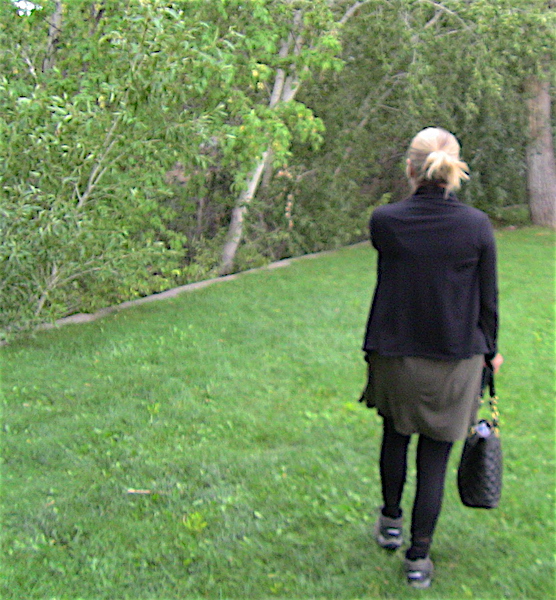 CHICKEN FLESH --- the energy --- off the scale-- did affect her.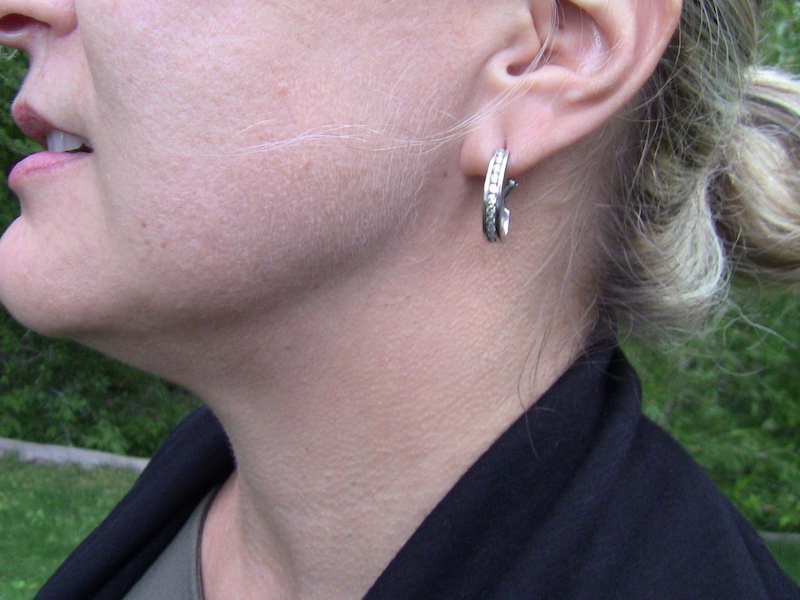 SANTA-FE-GHOST-CONTACT  ---SAFARI WITH AL PACHECO  -- Sometimes  on tours, energies are  encountered  505-986-5002 or 505-231-1336