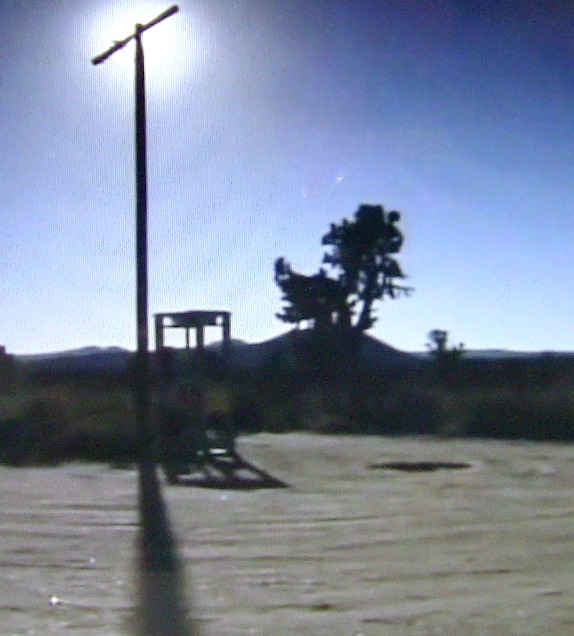 PILGRIMS TO THE PHONE BOOTH WOULD SOMETIMES LEAVE THEIR MARK, BY WAY OF SOME SORT OF METAL TATTOOING, A GIFT OR GRAFITTI.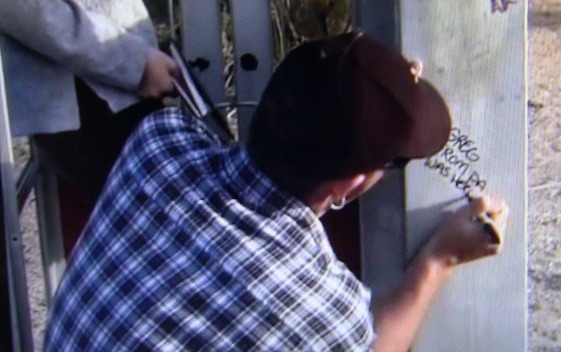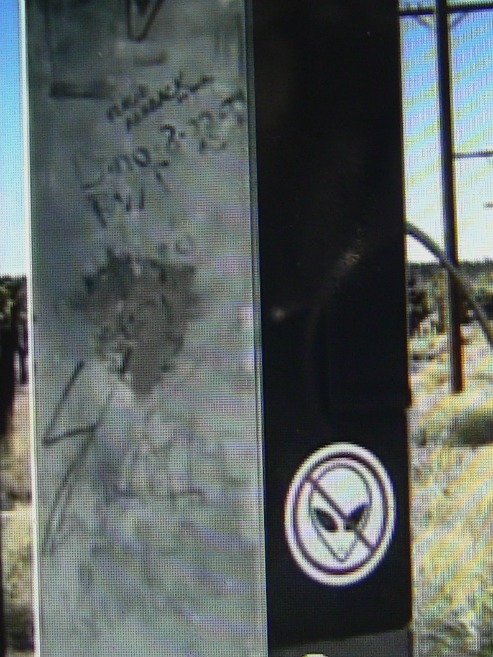 MOST OF THE MARKINGS OR DECALS THAT WERE PUT ON THE BOOTH WERE FUNNY, BUT SOMETIMES THE MESSAGES LEFT ON THE FRAME WERE PROFOUND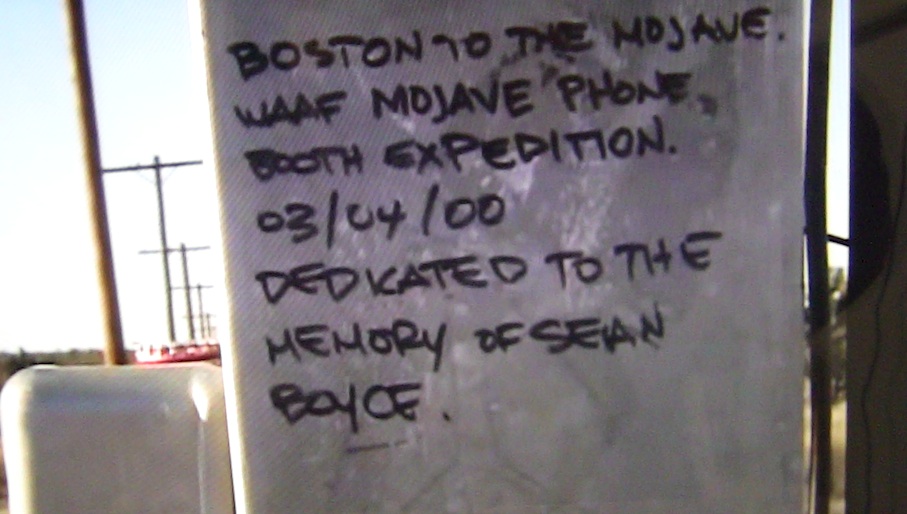 ALL KINDS OF GRAFFITI & OFFERINGS WERE LEFT ON & AT THE PHONE BOX.  MAYBE THAT AREA 51 CALLER GOT TAKEN AWAY FROM MOJAVE PHONE BOOTH BY  MIB DUO WHO LEFT THEIR PHOTO BEHIND----OR -- GASP!!! MAYBE THE CALL WAS REAL!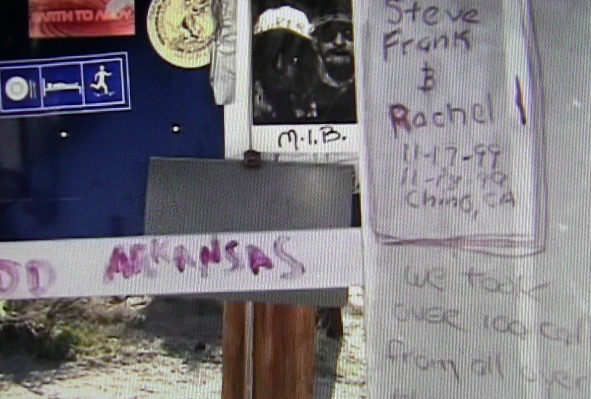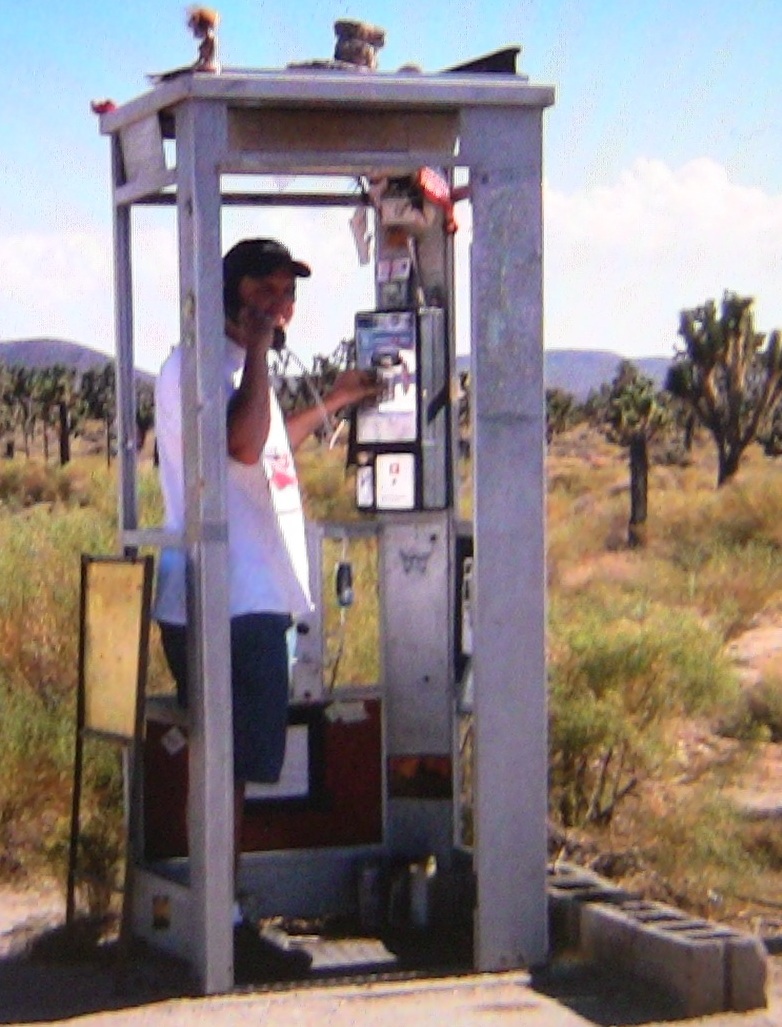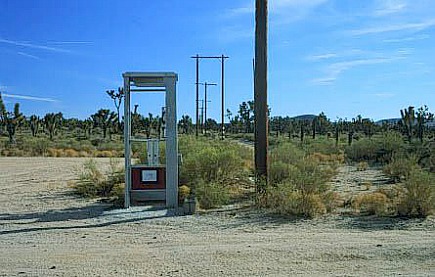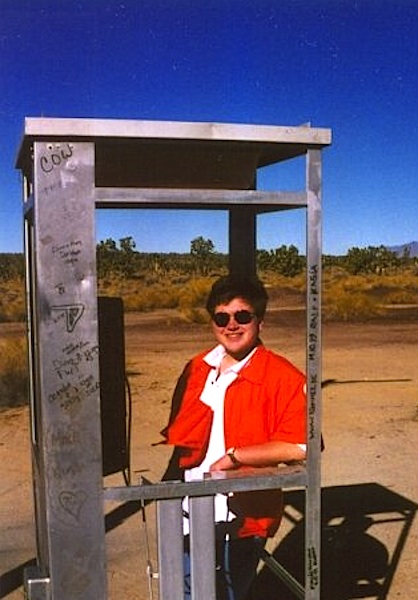 THERE WAS ONCE A TELEPHONE BOOTH THAT SAT AT THE EDGE OF THE WORLD.  PEOPLE FROM ALL AROUND THE GLOBE  WOULD CALL IN TO THIS ISOLATED SPOT TO SEE IF ANYBODY WAS THERE OR THEY WOULD DRIVE OUT TO WHERE THE WORLD ENDED AND SEE THE PHONE BOX. THE FOLLOWING PHOTOS ARE OF WHERE THE TELEPHONE LINES OF THE WORLD ENDED AND WHERE A MAGICAL PLACE EXISTED. 
TO READ ABOUT THE MAGICAL DESERT PHONE' BOOTH's HISTORY CLICK ON THE ICON BELOW, IT WILL TAKE YOU TO PAGE  THAT HAS TONS OF INFO AND PHOTOS CONCERNING THE MPB.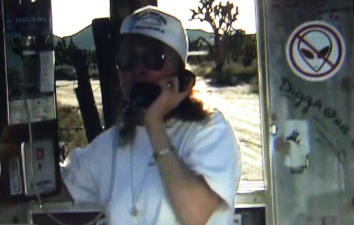 STRANGE THINGS ARE SEEN IN THE DESERT.

UFOS, SKIN-WALKERS, LA LLORONA, GHOSTS, ORBS, etc.

ALL KINDS OF THAANGS HAPPEN IN THE MOJAVE!  

IN 1997, LATE AT NIGHT, A FRANTIC CALL WAS SUPPOSEDLY MADE  AT "THE MOJAVE PHONE BOOTH", TO THE ART BELL SHOW.

ON THE RUN, STOPPING AT THE "MPB"AN EX-EMPLOYEE OF "AREA 51" ON LIVE RADIO TOLD THE NATION ABOUT ALIEN INFILTRATION.

  




NORTH OF THE PHONE BOOTH IS AREA 51. IS THIS CALL A PRANK OR LEGIT --CLICK ON BELOW LEFT ICON.



IF IT WAS A PRANKSTER HE WAS A GOOD ACTOR!