Santa Fe History Tours = (HISTORY WALK) your private safari is led by author & historian Allan Pacheco.  Below: Photos of tours through the decades = TOURS FOR THE AGES!
Your tour is down at a comfortable pace and you can ask as many questions as you want.  Allan Pacheco was born in Santa Fe, his ancestors were conquistadors that pioneered the area, so you get the skinny on the facts and legends of Santa Fe...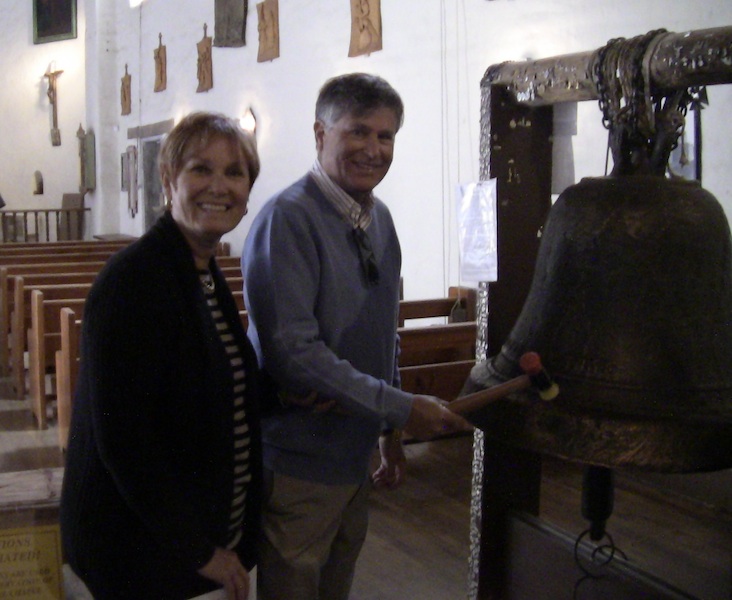 ABOVE: At the Oldest Church.  Allan's private tours usually end in the plaza, that way you can get a bite to eat or have a cold one at a restaurant or cantina.  Book a tour = 505-986-5002 or 505-231-1336.  Below; at the Santa Fe Trail Monument, this is the trail that made the town famous and at this spot -- in the plaza -- this is where the trail ended...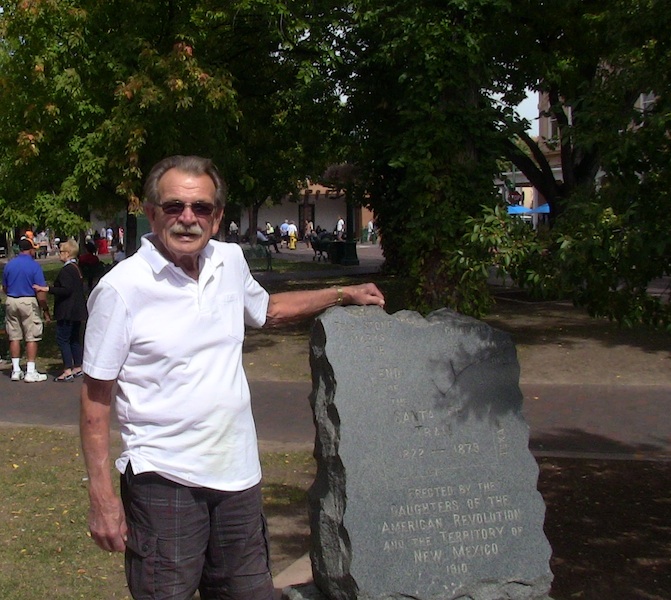 Allan's History tours are fun & done at a comfortable pace.  The tours are tacked to your interests...
It is rare but every now and then Allan does a history tour at night--- however day time is best for history tours---because the group or person is or are able to get into historical places that at night are closed.  Ghost tours-- they can be done day or night, but most prefer the night….Below a history tour in the plaza-- the end of a happy tour filled with facts.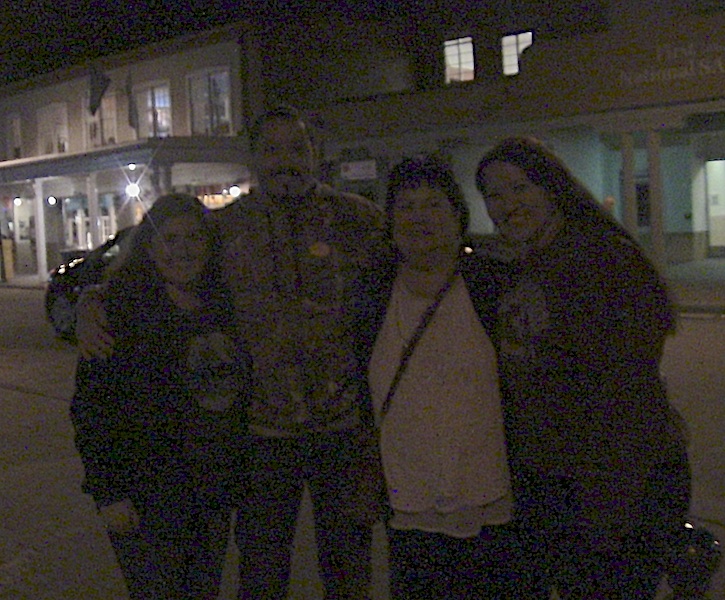 ABOVE: The end of a fun tour in the historic PLAZA ---- ADIOS & BIEN VIAJE!  Your private tour is done at a comfortable pace -- 505-986-5002 or 505-231-1336

BELOW:  -- MOM & DAUGHTER -- HISTORY TOUR-OUTSIDE OF "THE OLDEST HOUSE"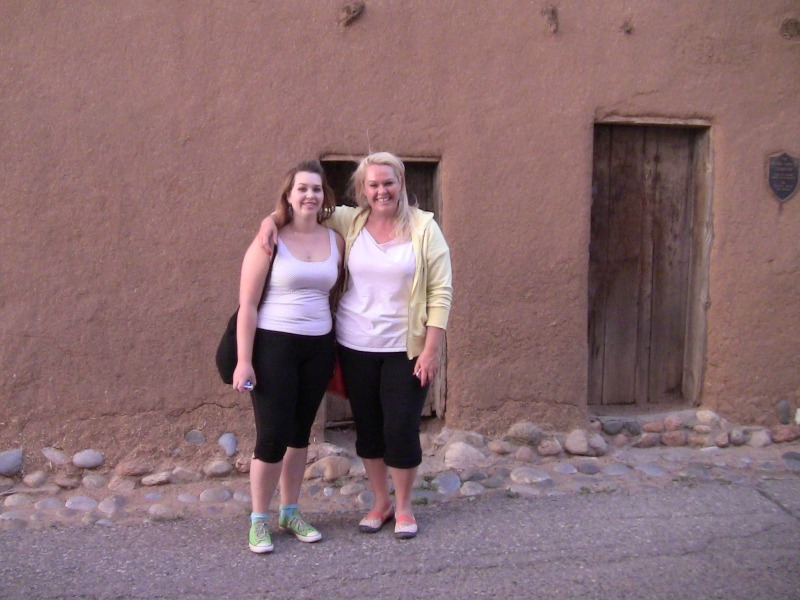 HISTORY WALK--ANOTHER TOUR--- INSIDE THE CRAMPED--OLDEST HOUSE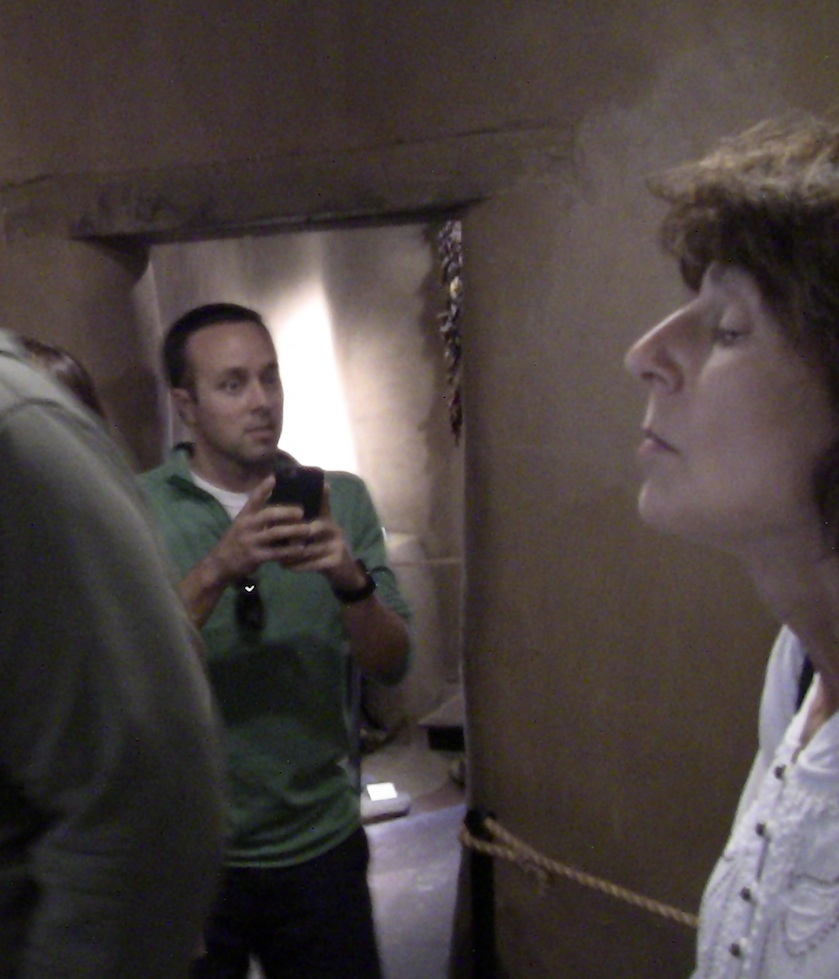 BELOW: The Oldest House in the USA has some of its doors and window blocked off centuries ago.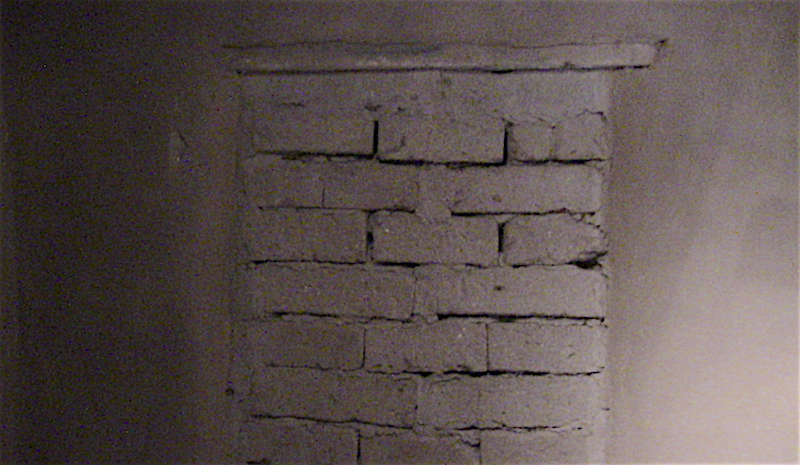 BELOW: Even on history tours, sometimes odd things show up on film as it did with this high school history tour.  Santa Fe is the most haunted city in the USA.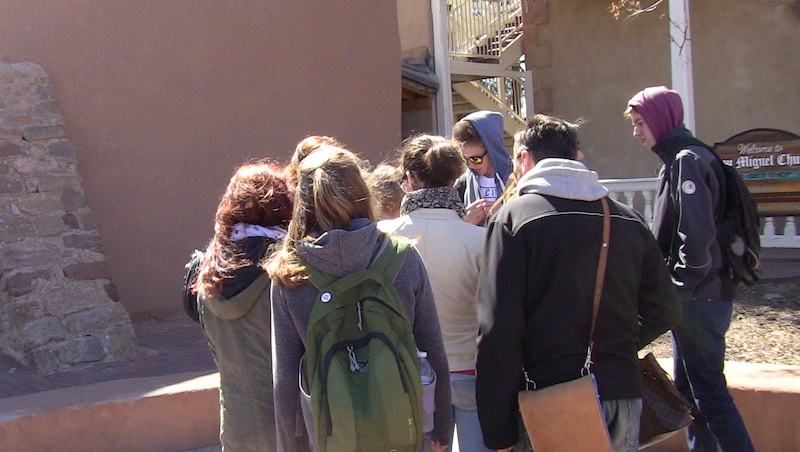 Below-- inside the OLDEST CHURCH--SAN MIGUEL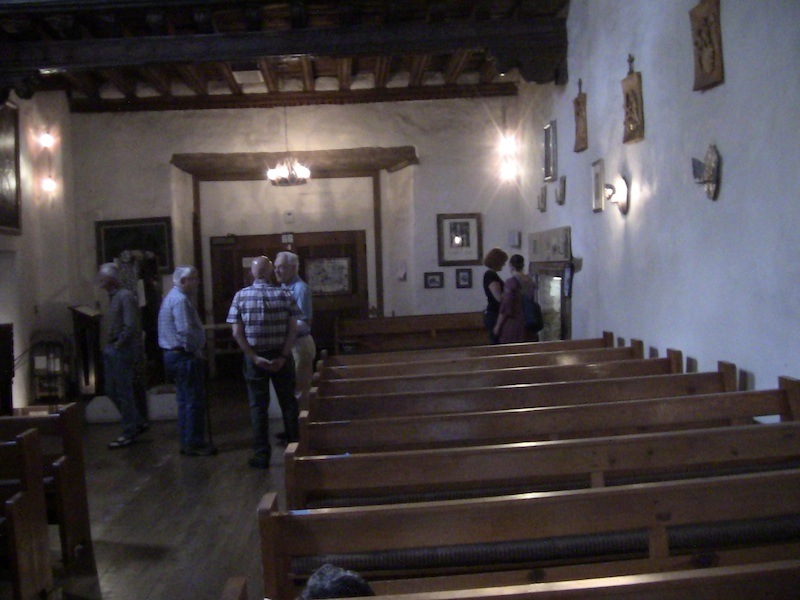 The Plaza monument commemorates fallen American soldiers who died during the Civil War and troopers who gave their lives protecting the wagon trains from Indian attacks.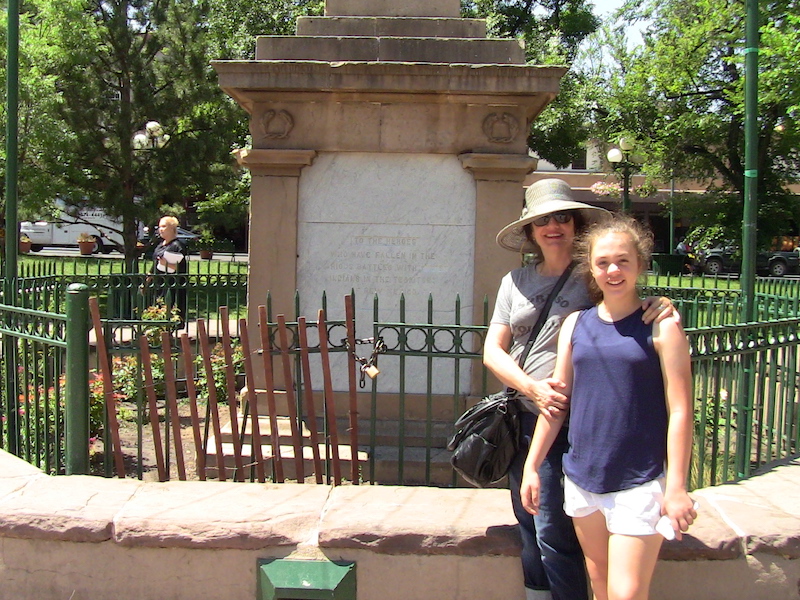 Large history tour or solo history tour, Allan is available --- HISTORY HAS NEVER BEEN THIS FUN!
On Allan's tours you get interesting facts, this is not a boring safari. Bring a camera, see where history happened!

BELOW: IN THE PLAZA
AT THE END OF A HISTORY TOUR… 

505-986-5002 or 505-231 1336 HISTORY TOUR---Tour guide & historian Allan Pacheco, is not a transplant, he was born in Santa Fe ………………………...
His ancestors were Spanish conquistadors, who pioneered this area since the 1500s.

On your tour you get the skinny and the legends of the capital city, that only a native Santa Fean would know.  

Balloons are popped on your private history safari, you get the true story on Soviet spies in Santa FE during WWII...

With the bark on, you get Santa Fe's wild west and modern history!  

This is not a liars history tour… it is "DA" truth.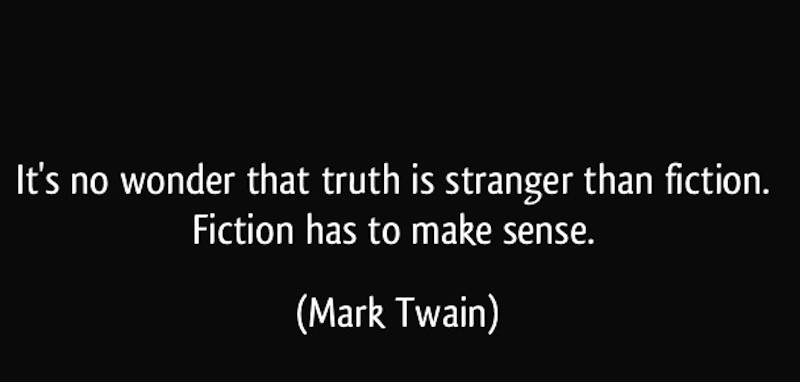 History tour = conquistadors, the wild west, the civil war, the true story on Soviet spies in Santa Fe, the Manhattan project, Billy the Kid, The Santa Fe Trail, and places where history was made….  
Santa Fe's history during WORLD WAR II, is something out of the movie "CASA BLANCA".
On Alan's HISTORY TOUR SANTA FE you learn about the espionage that happened in Santa Fe (MANHATTAN PROJECT MAYHEM) and you see where it happened.
Espionage in Santa Fe did not end after World War II. 
Key secrets were stolen by enemy agents in Santa Fe.
No other town in the USA has such a rich and beyond belief CLOCK & DAGGER history.
505-986-5002 schedule a history tour with ALLAN or 505-231-1336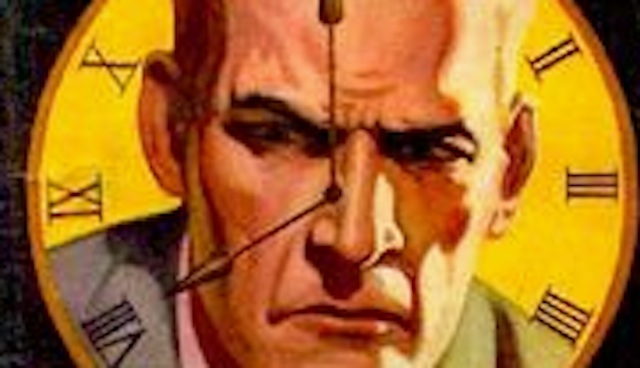 On Allan's HISTORY TOUR SANTA FE -- you get the skinny on where the SOVIET spy nest was and how the KGGB was able to steal Uncle Sam's top secrets in SANTA FE!  Allan's researched and inside info contradicts what other mouth pieces claim--Allan is a native Santa Fean--his ancestors have been in town since before the PILGRIMS landed at PLYMOUTH ROCK.  Get the low down--SANTA FE secrets, the "SKINNY" that the FEDS, other tour guides & authors are oblivious to. Below: In old Santa Fe… you go where history was made…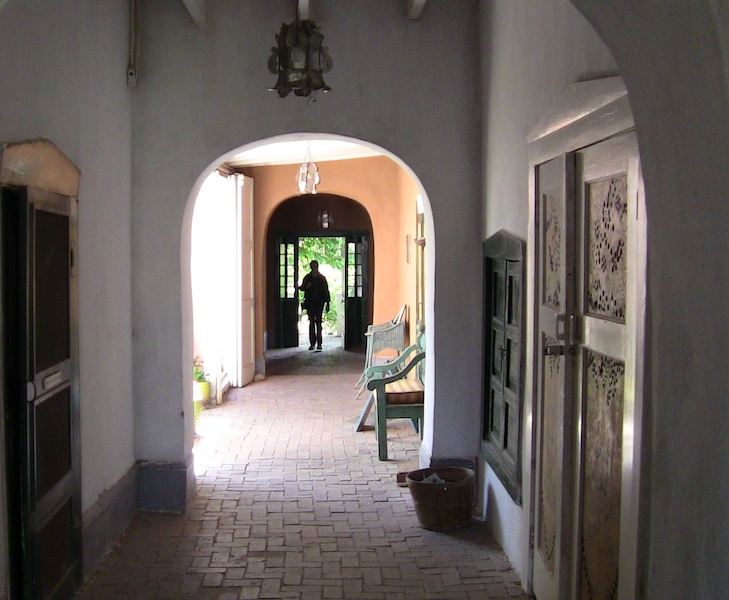 EXPLORE SANTA FE WITH ALLAN (HISTORY TOUR SANTA FE) 505-986-5002 or 505-231-1336 --