GHOSTS OF SANTA FE TOUR = PARANORMAL & HISTORY: HISTORIAN, INVESTIGATOR & AUTHOR ALLAN PACHECO GUIDES YOUR SAFARI. 505-986-5002 or 505-231-1336
Allan Pacheco is a renown paranormal investigator and historian, he is a regular on many national radio broadcasts (PARANORMAL). Also Allan was born in Santa Fe, this native who's family was here before the Pilgrims landed at Plymouth Rock, gives you the low down, on Santa Fe's legends, lore and facts. Ghosts of Santa Fe Tour is a tour you will remember, Allan;s tours have been read as the best in Santa Fe. Bring your camera, you never can tell when you are on a --Ghosts of Santa Tour. 
Below: Something out of the ordinary was seen, bring a camera, one never knows.  Allan's tours are done day and night 505-986-5002 or 505-231-1336.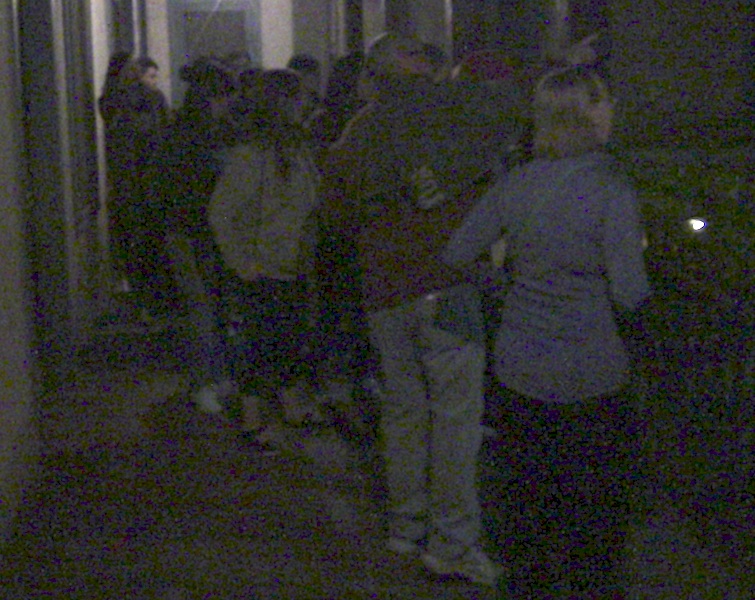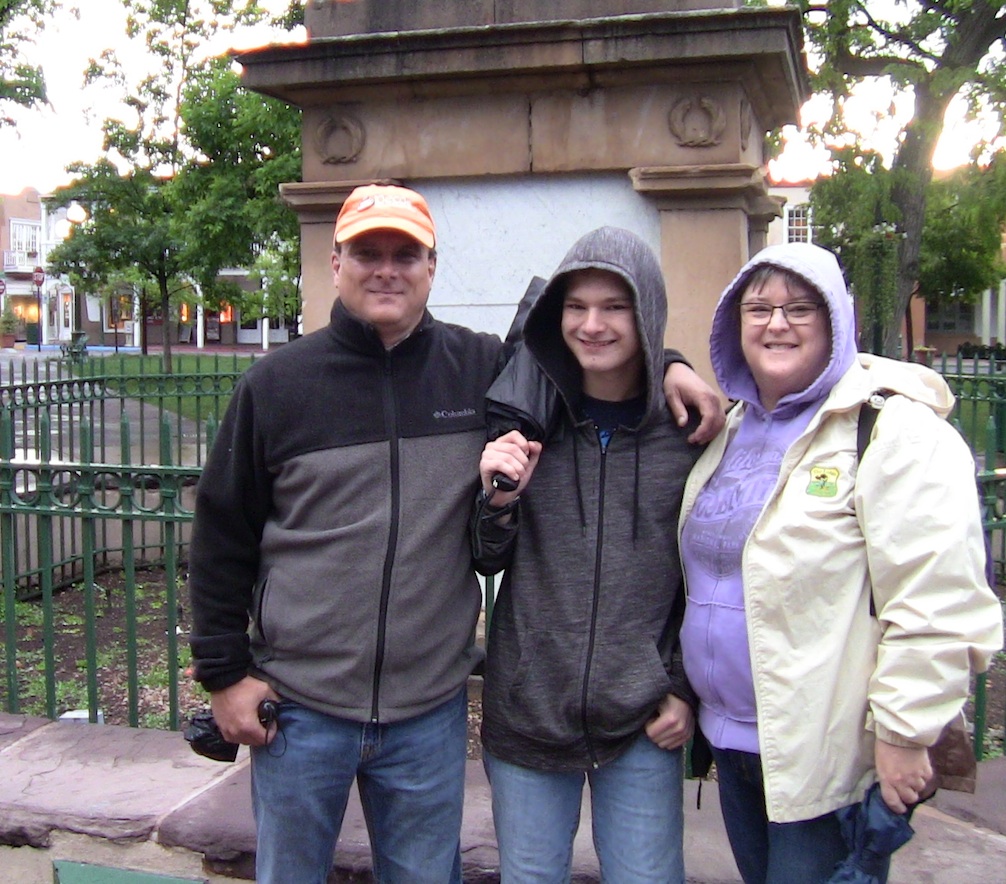 ABOVE: End of a DAYTIME ghost and history tour in the plaza--below on another DAYTIME GHOSTS OF SANTA FE TOUR-- this raven followed us for a while! QUOTE THE RAVEN, "NEVER MORE".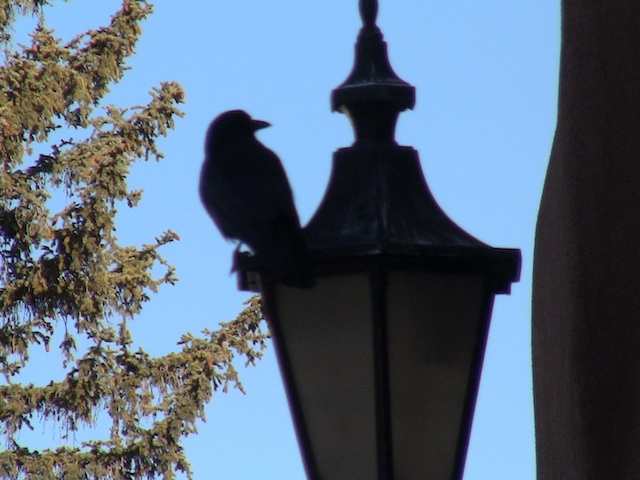 Below: The old abandoned haunted hospital, today it is the Drury Hotel.  This area of the old hospital,through the ages is linked with all kinds of paranormal energy.
ABOVE & BELOW: The old building does look rather sinister and yes it is haunted.
ABOVE: The old abandoned hospital full moon night.
BELOW: No moon, a very dark night and the forbidding empty hospital building.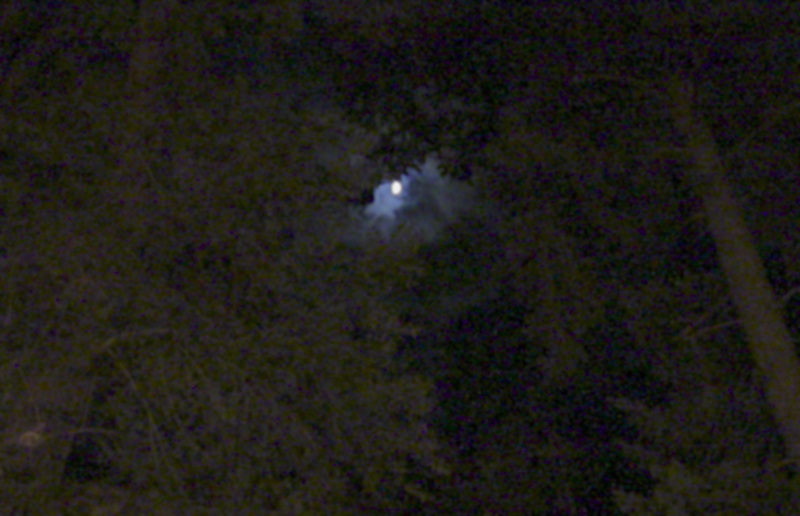 BELOW: Ghosts of Santa FE Tour is throughly researched, by your guide & author ALLAN PACHECO.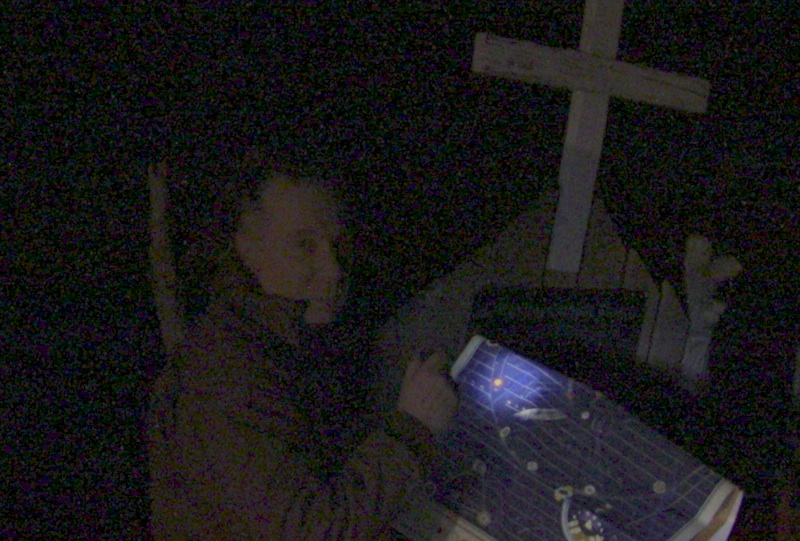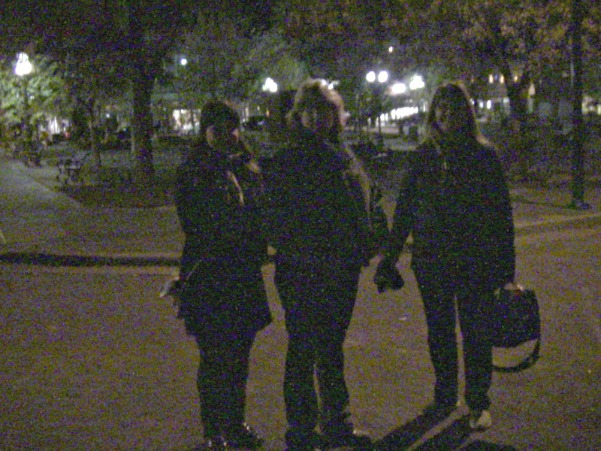 Ghost of Santa Fe Tour-- in the plaza--ABOVE---winter tour---lets go touring 505-986-5002
Below: a ghostometer kept repeating over and over again DEAD--- ON this ghost tour we were near and then at a haunted building. I was telling the group what happened at this place and about the sinister character that caused the mayhem. This is the message that started flashing. On Allan's tours, bring your camera and ghostometers, you never can tell.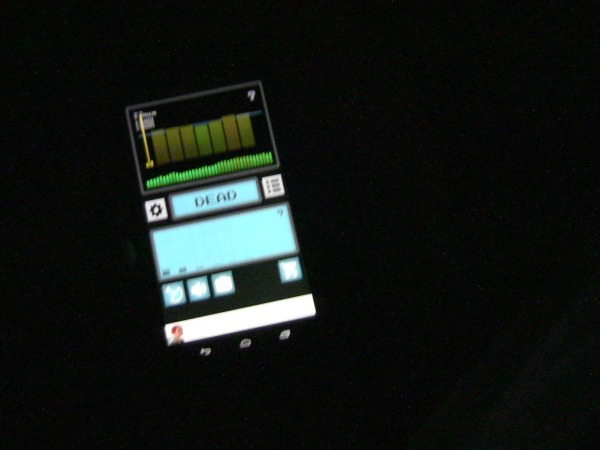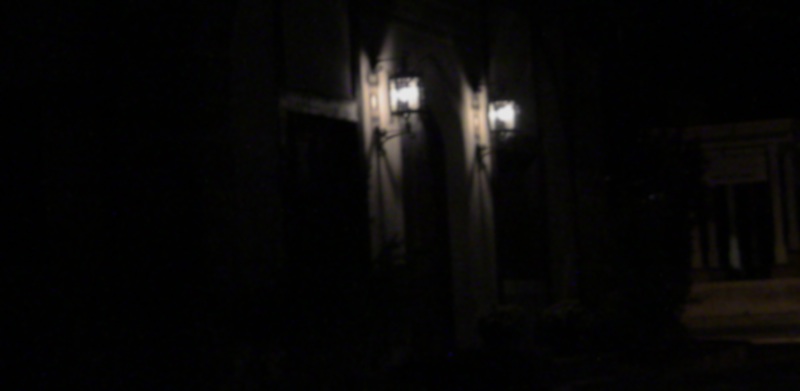 | | |
| --- | --- |
| | Above -haunted Santa Fe streets… ON GHOST OF SANTA FE TOUR-- YOU CAN WEAR YOUR LUCHA LIBRE MASKS-- OR COME IN CoStUmE! However-- bring you camera and if you have it, bring  your ghost gadgets BELOW-- you never can tell what will register (Outside of the haunted historical OLDEST HOUSE) |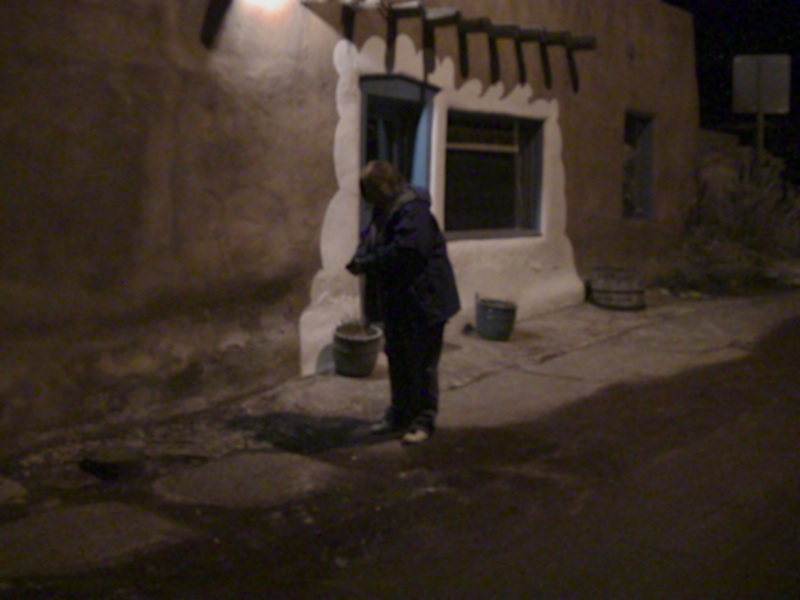 The HAUNTED OLDEST HOUSE -- ABOVE: CONTEMPORARY TOUR LED BY ALLAN & BELOW: CIRCA 1940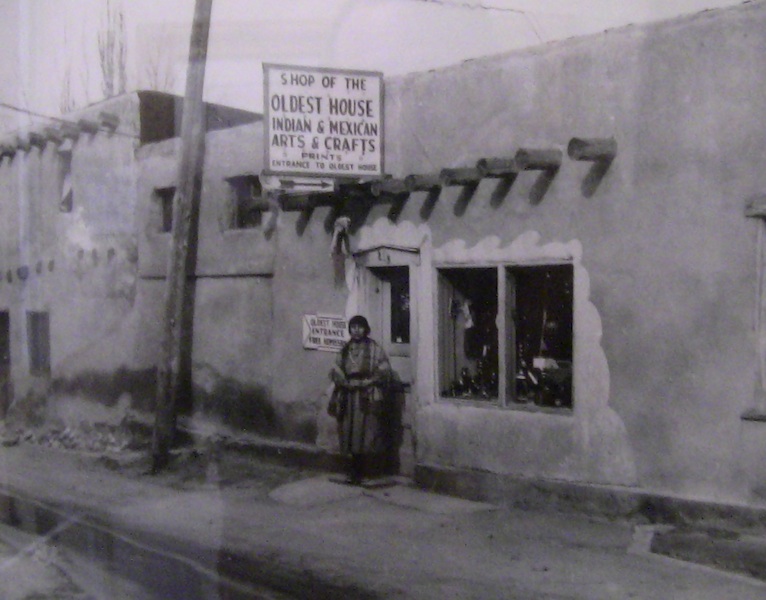 BELOW -- GHOST OF SANTA FE TOUR -- INSIDE THE HAUNTED & HISTORICAL (OLDEST HOUSE)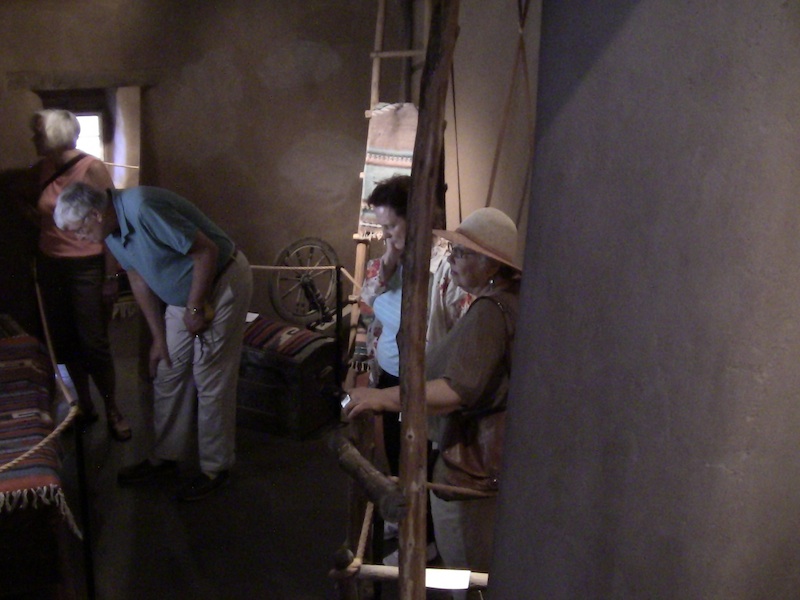 BELOW: in the plaza --- the end of a tour --- happy trails --- a great time was had on this tour..
More than anything else--Allan's ghost of Santa Fe tour or his history tours are fun & very interesting. Above: John & Annie in the haunted & historic La posada. At times (RARE) the ghost of JULIA STAAB has been seen by the PARISIAN glass in background. BELOW: Sergio & Liz outside the paranormal LORETTO CHAPEL. ( A good kind of paranormal at the chapel) 505-986-5002 schedule a tour.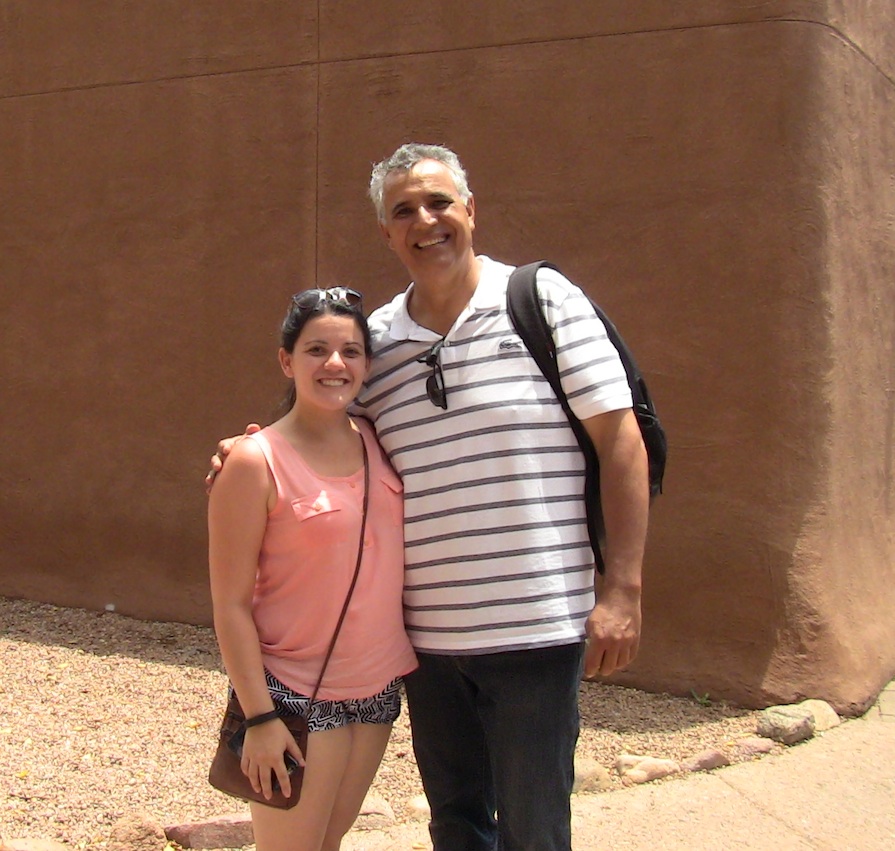 BELOW: IN the plaza at the end of a GHOSTS OF SANTA FE TOUR…  Tours done day and night. 
505-986-5002 or 505-231-1336 schedule a tour with ALLAN PACHECO…. = A TOUR FOR THE AGES!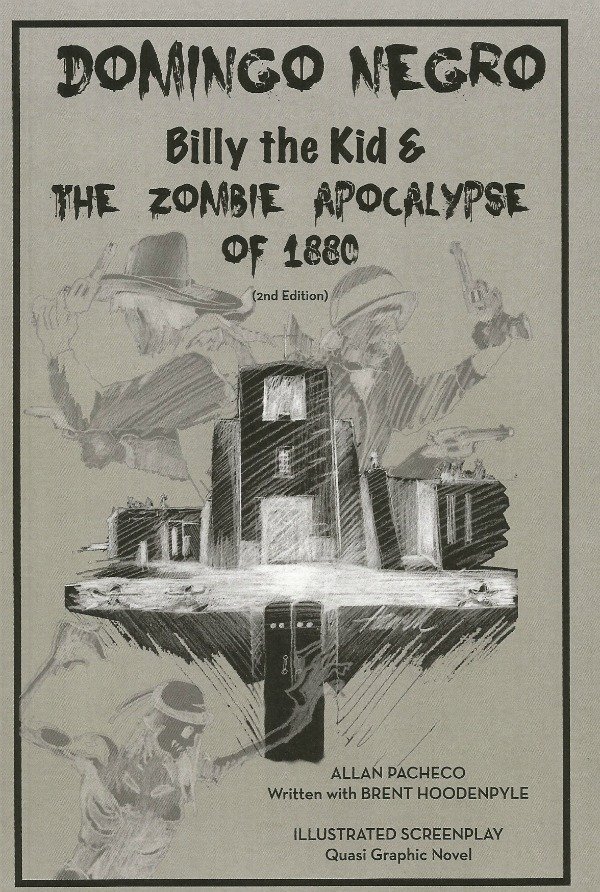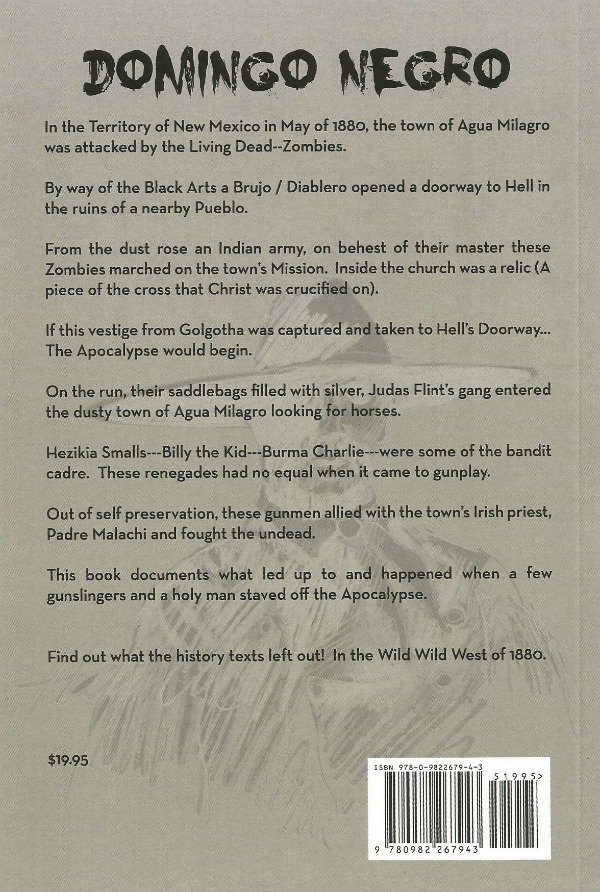 To order one of Allan's books click on "ORDER" button on the left menu or go to Amazon.com and purchase a book there.