THE HAUNTED MANSION (GHOST STORY)-- Pictures and data from different investigations.
The haunted Amelia White mansion is home to a wild ghost story,  inside the estate grounds is a ROMAN like small temple. This small structure at one time was a small tomb, it was built to look rather romanesque. Amelia White's sisters ashes were kept inside or in the outside statue's head, according to one curator. The building's design is like the ancient room atop a temple in Rome, the old temple room would only occasionally have its doors open, in order to let in sun or moon beams. The doors to the Roman room were open only on special occasions.  I suppose the same occasional opening of the doors at this place, happened as well. The following pictures--give credence that this ghost story has substance.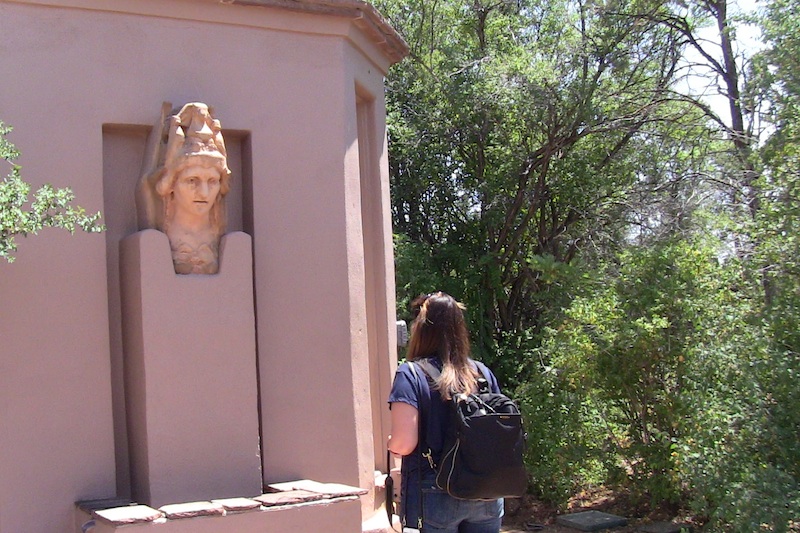 ON a investigation, this lady looks up at the monstrosity that is part of the tomb.  Note how big this statue and tomb is. This grounds, this area is said to be haunted, and yes people have seen, photographed things here. THis is not a phony ghost story.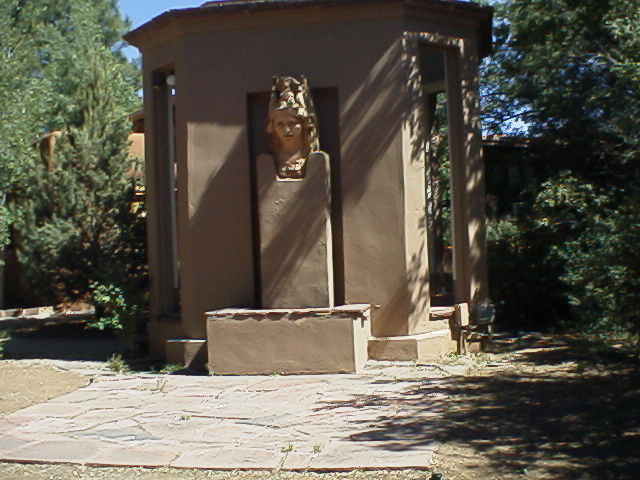 The ghost story or stories attached to this place have all kinds of apparitions making themselves noticed. Be it ghosts, demonic energies or entities, again note how big the tomb statue is.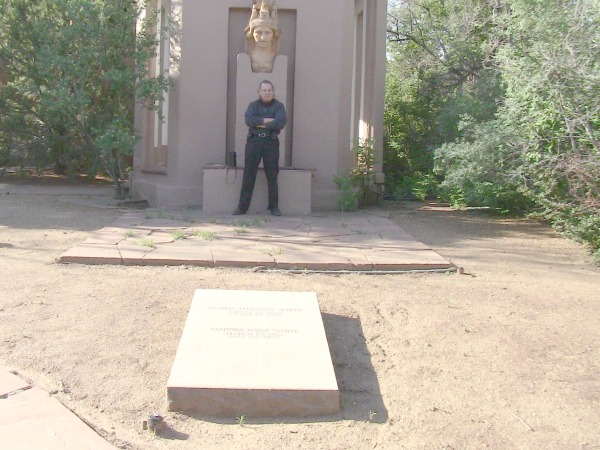 Above and below is the sarcophagus that resident AMelia and her sister's urn were buried in.  On ghost story has the energy of the ghost or ghost fragmenting one's thinking if you step into the tomb. Believe it or not at times that ghost story is true, sometimes people who go inside the tomb have there sentences and thought process scrambled.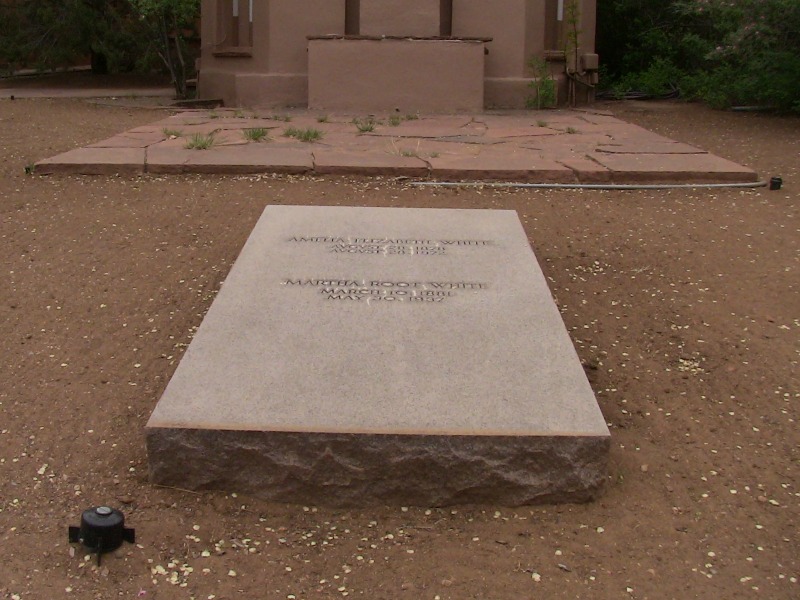 Ghost story investigations, different years-- above and below. Note that Amelia White -(Resident Evil) dies on her birthday, is there some type of occult significance to that?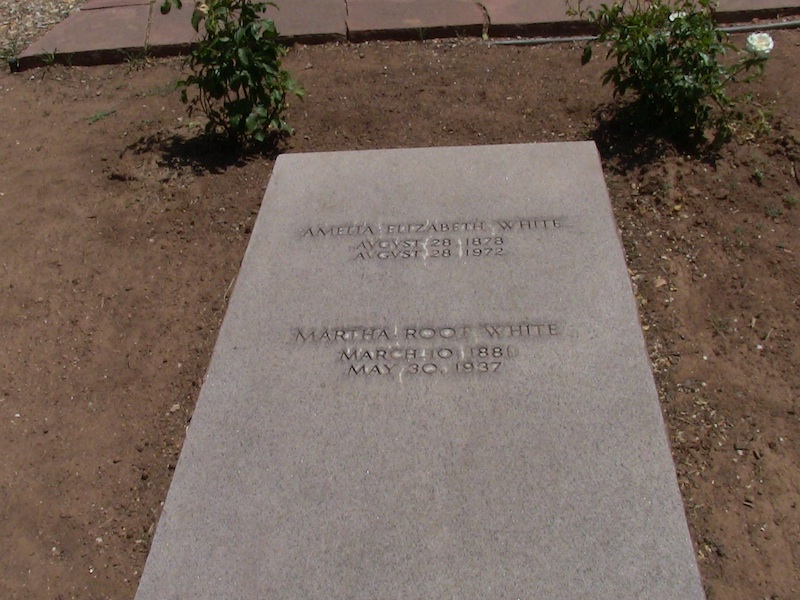 Below--inside the tomb---the doors have been permanently removed.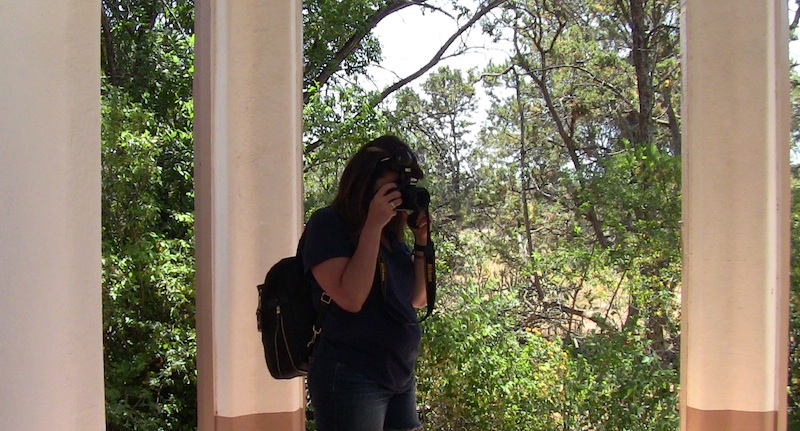 Below: Somebody else did there own ghost story visit and left a calling card, a smiley tennis ball.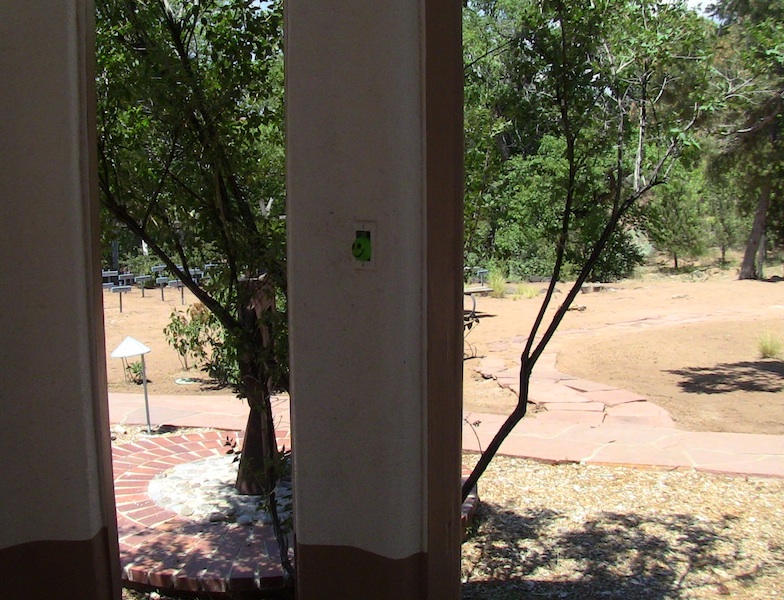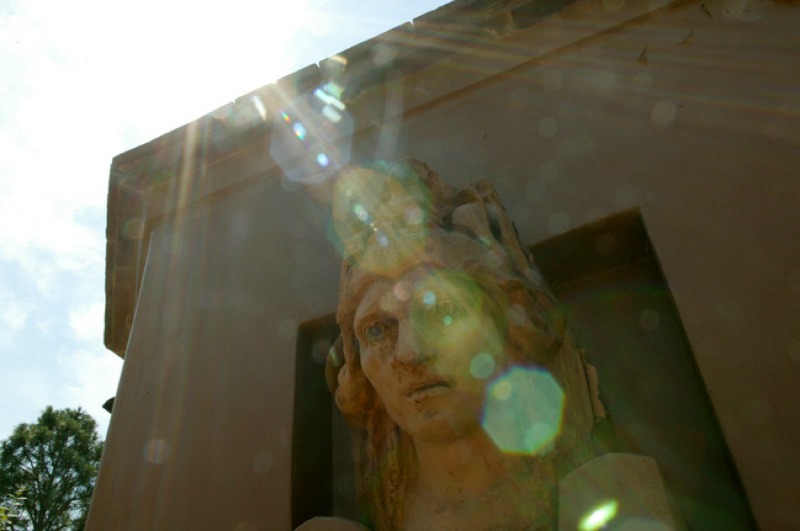 MORE GHOST STORY PHOTOS OF THIS STATUE THAT OVERLOOKS THE SARCOPHAGUS, WHAT ITS MEANING---- DISPUTED!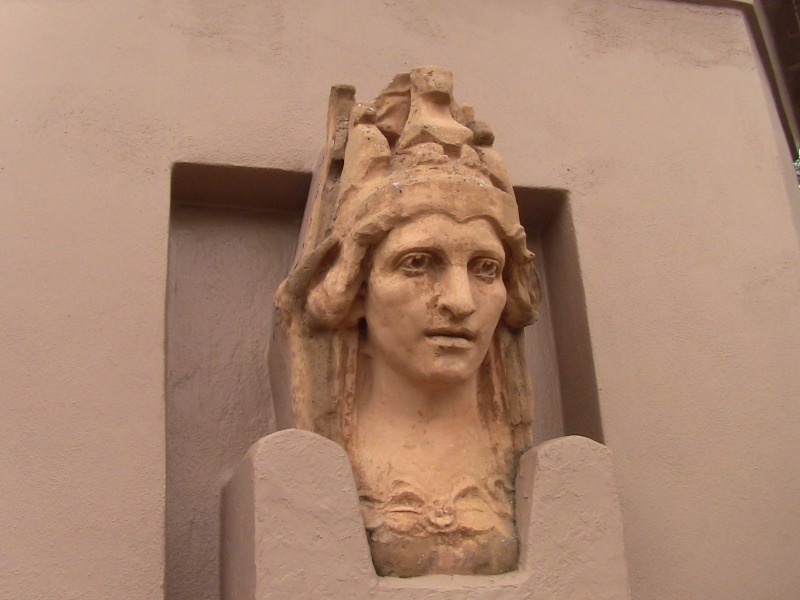 BELOW AMELIA---HER POSE IS NOT FRIENDLY --- SHE DOES LOOK ARROGANT… DOES THE STATUE -ABOVE- MIMIC AMELIA? SUPPOSEDLY IT IS A LIKENESS OF HER SISTER. HMMM?