Santa Fe Ghost Story Tour, combines history with the paranormal.  You hear and see why a certain location or building is haunted and what Allan's investigations have uncovered!  You get the inside info… 505-986-5002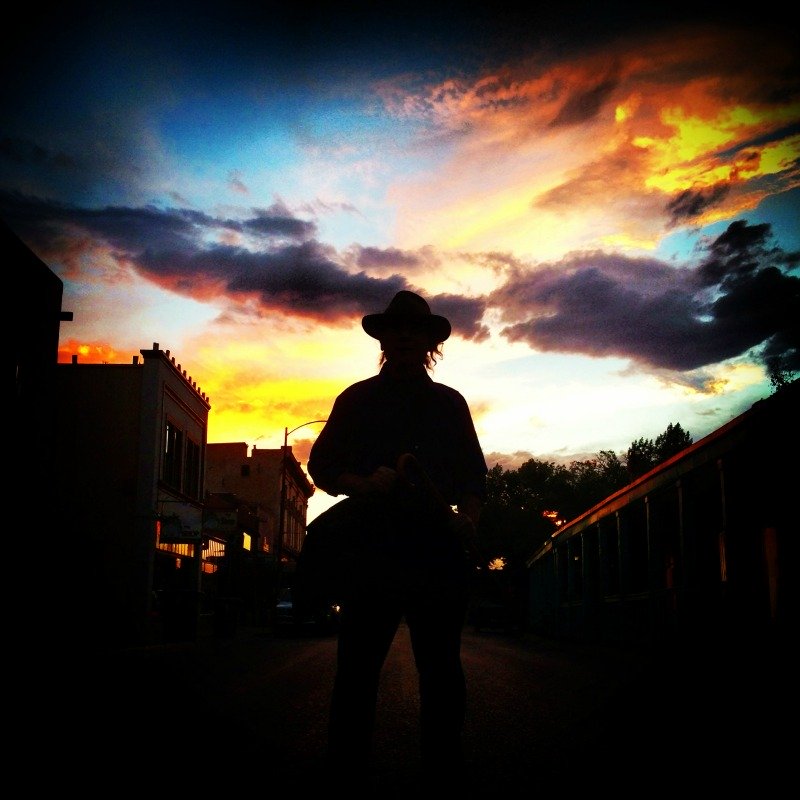 Allan Pacheco's Ghost Story Tour is fully researched, this is not a tour that is weak and led by a index card reader, this tour delves into the history of the haunting.  Allan insights by way of his investigations are spot on, you get the background on ghost Y and location X.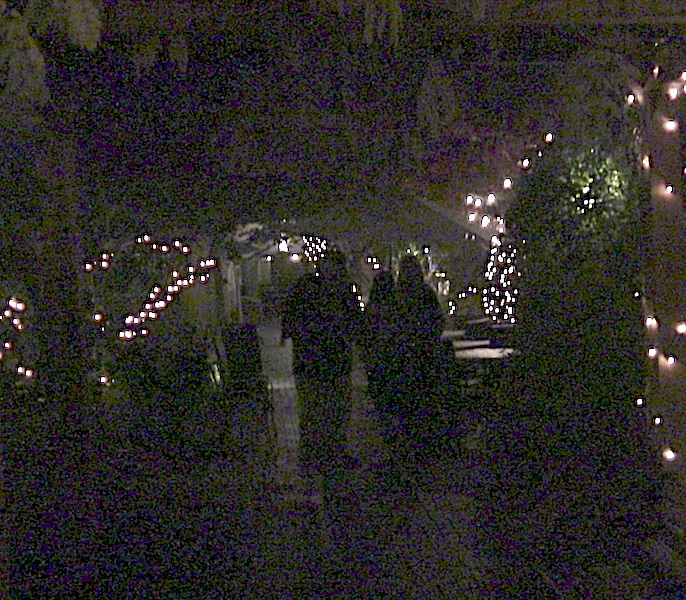 Allan's ghost story tour = fun, done at a comfortable pace, insights & you---- EXPLORE SANTA FE!  DAY or NIGHT…505-986-5002 or 505-231-1336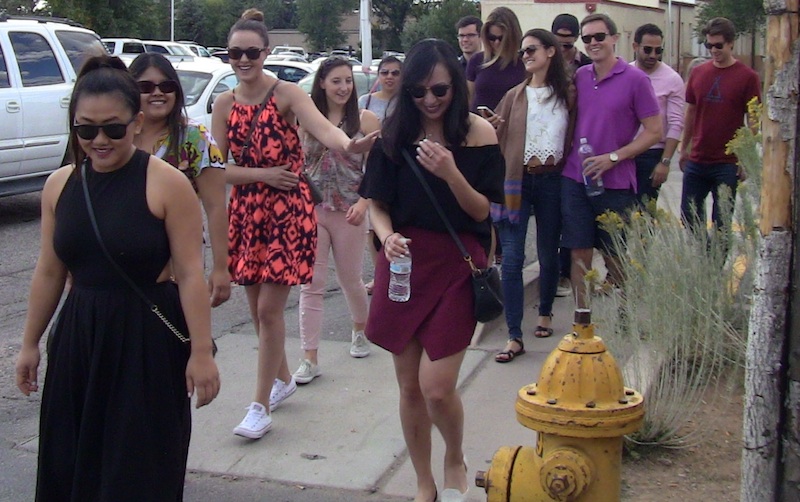 Your GHOST STORY TOUR--is a safari through old SANTA FE… 505--986-5002 or 505-231-1336 --BRINGA A CAMERA!---ONE NEVER KNOWS, what will be captured on digital or 35 mm?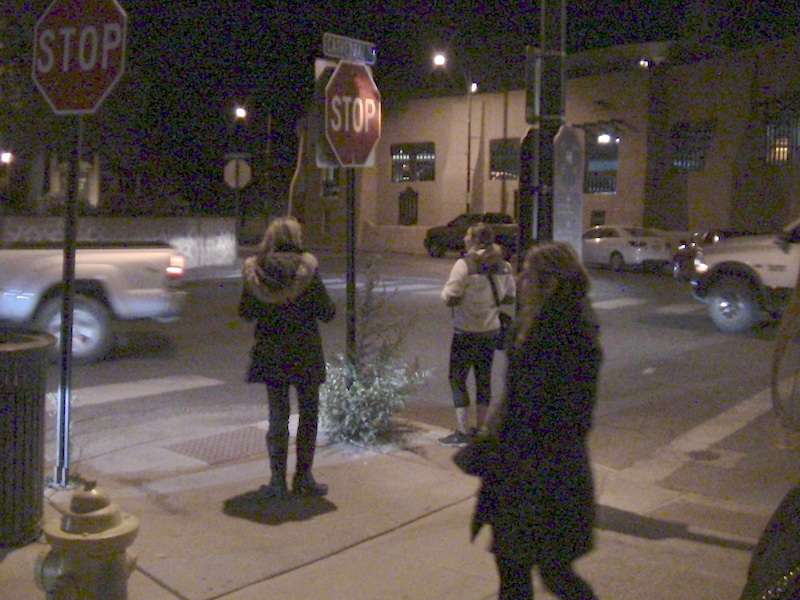 ABOVE: ON SAFARI --- GHOST STORY TOUR… BELOW-- THE end of a tour in the plaza at the SANTA FE TRAIL MONUMENT---these two---CHRIS & LEE were magnets for the paranormal -- their instruments pegged out at different locations… WHAT A TOUR IT WAS! When you tour with ALLAN -- if you got em -- bring your camera and ghostometer… After all Santa Fe is the most haunted town in the USA...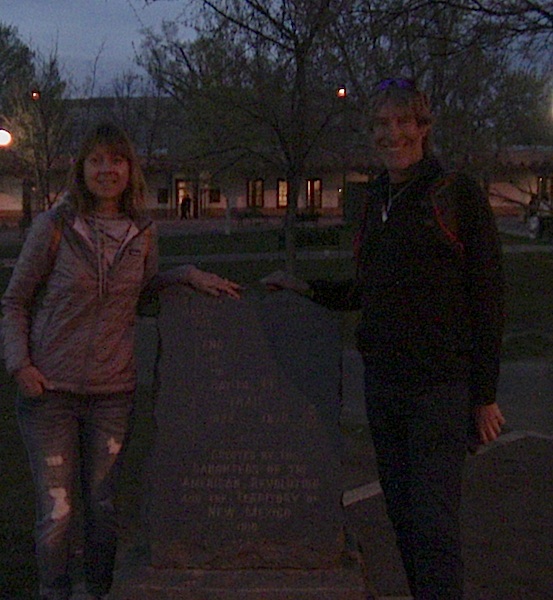 BELOW: IN THE HAUNTED COURTYARD --- SOMETHING WAS THERE ON THE BALCONY --- IT WAS NOT A CAT OR A PRANKSTER!  ON ALLAN's GHOST STORY TOUR -- YOU NEVER CAN TELL WHAT WILL HAPPEN!
505-986- 5002 or 505-231-1336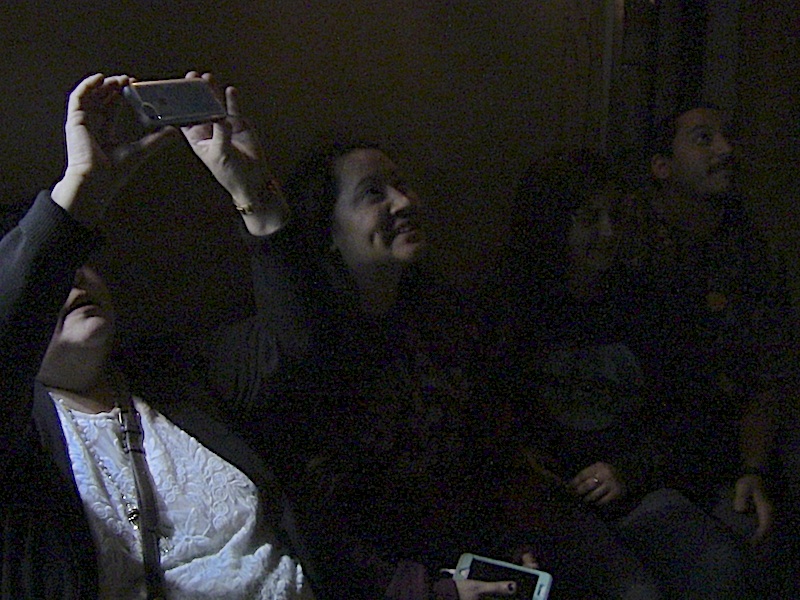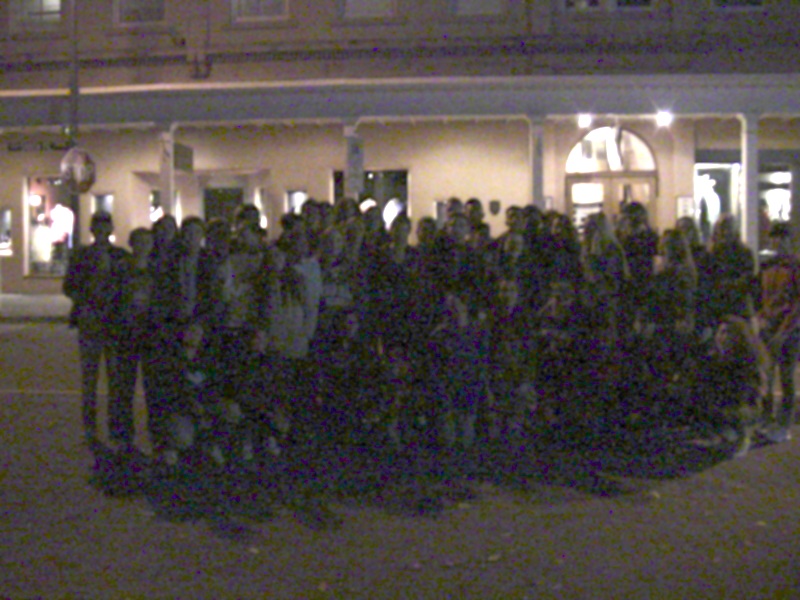 Ghost story tour = LARGE or small = 505-986-5002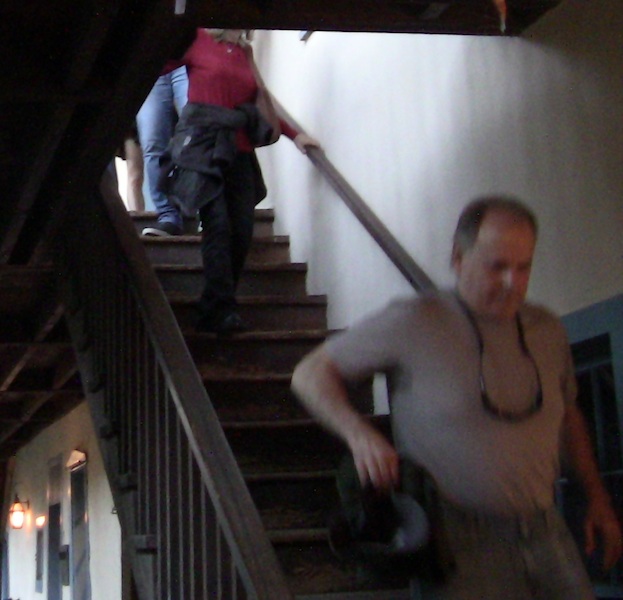 | | |
| --- | --- |
| On ALLAN's ghost story tour, you do not need to drink a magic potion before kickoff, the ghost story tour is interesting, fun and full of facts + lore. 505-986-5002 | |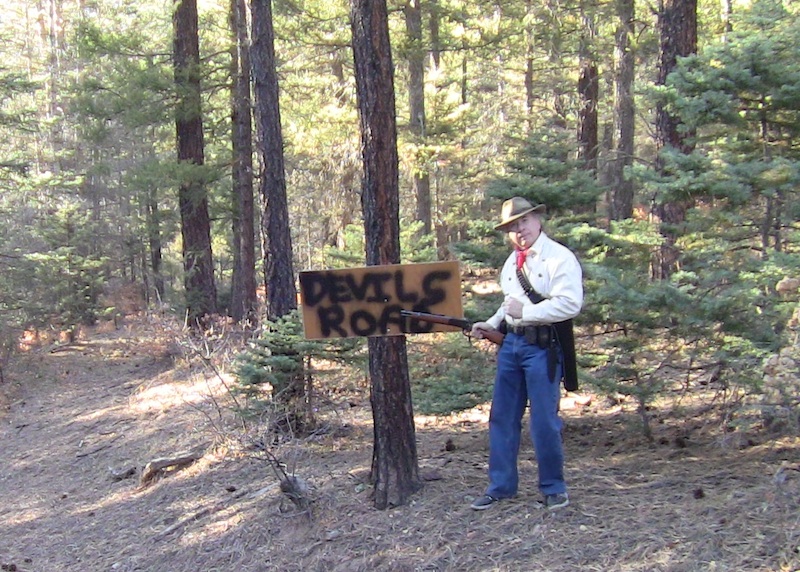 Your tour guide ALLAN -- investigates haunted locations and roads or areas where things happen -- where few people dare to tread.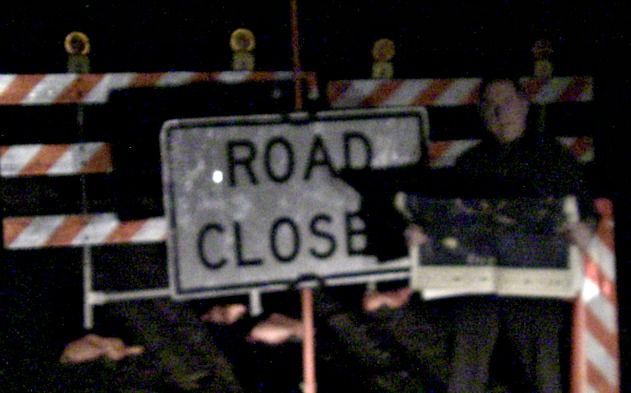 BELOW: Allan's (GHOST STORY TOUR) along with HISTORY or GHOST & HISTORY TOURS are done year round… At the end of a tour in the magical plaza!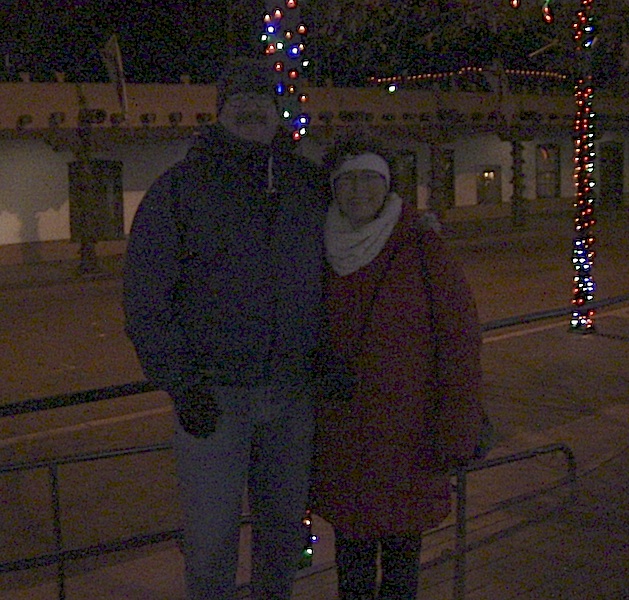 Below --- On safari ---- GHOST STORY TOUR---- Repeating again--- when you tour with ALLAN --- bring you cameras ---- sometimes the unknown is photographed --- if you get the drift!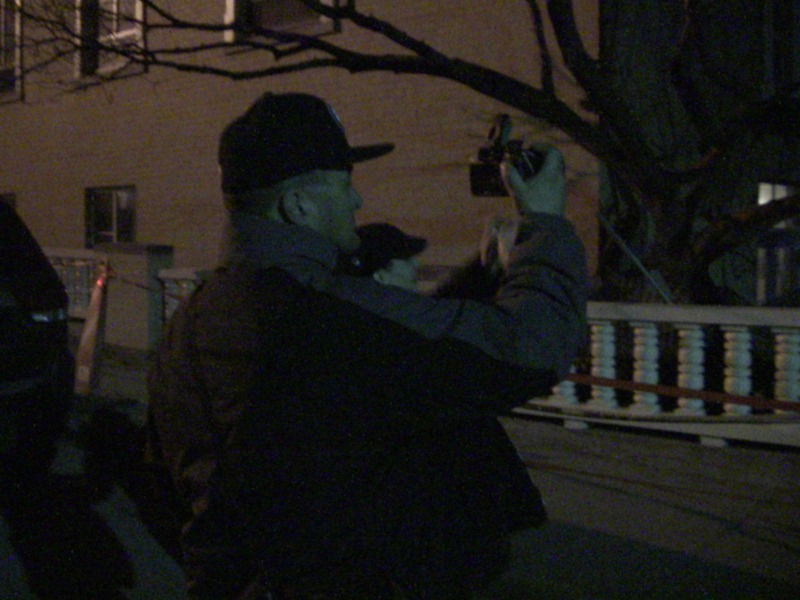 BELOW: The end of a tour (Ghost Story Tour) at the historic and haunted LA POSADA.  These young people had a great safari, and one of the troop is reading one of my books --- getting more info on what I mentioned about the ghost of JULIA STAAB that roams LA POSADA.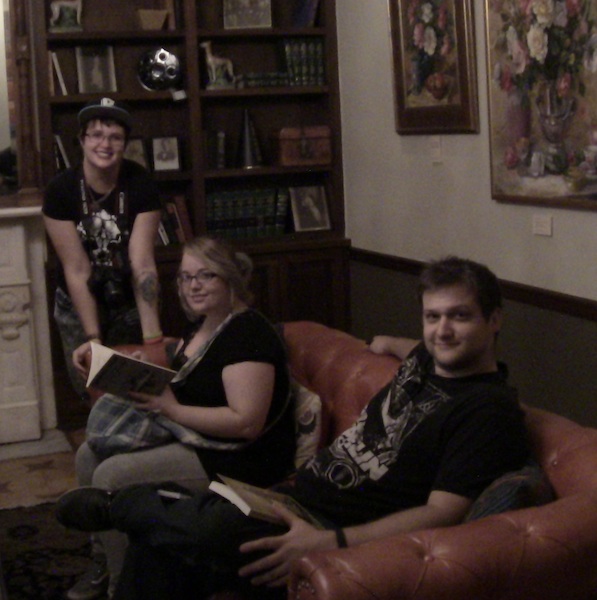 BELOW: ALLAN's LATEST BOOK & HIS USA BOOK, THEY CAN BE PURCHASED (ORDER BUTTON) LEFT -- OR GO TO AMAZON.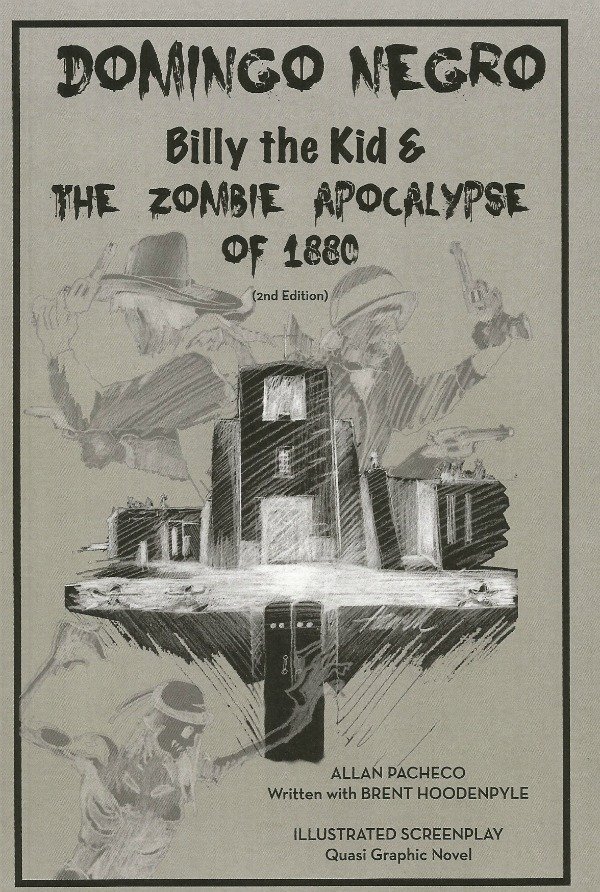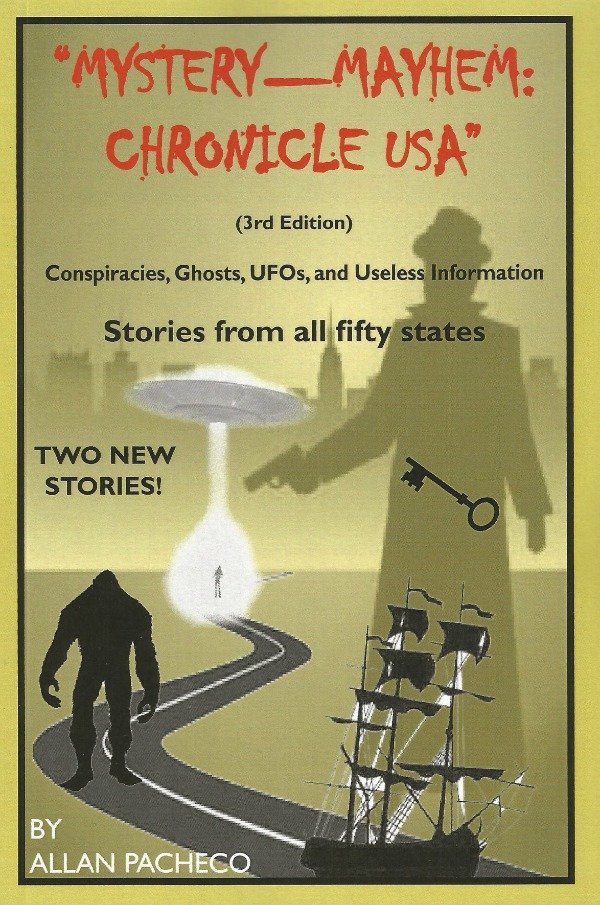 BELOW SOME OF THE RADIO SHOWS ALLAN HAS BEEN ON, HE IS REGULAR ON MAJOR BROADCASTS.