GHOST HUNT TOUR, SANTA FE STYLE = CHASING DEVIL LIGHTS / ORBS = from different safaris, through the decades.
On a Ghost Hunt - Santa Fe and the equipment fails to register strongly concerning a ghostie, even though a slight white line can be seen to the left in front of tomb, the line goes into the ground. Critics will say, there is nothing there and the creepyness at the cemetery was brought on by a cat in the bushes or the wind in the trees. Yes, the ghost hunt Santa Fe equipment did not measure anything. However, human feeling and sight said something was there. When shadow chasing trust your intuition.


Below: photo taken by a psychic without ghost hunt equipment.  Yes, Allan does team up at time with legit ghost hunters, photo taken by the retired world renown spiritualist "BORIQUA"
Study  3 photos below

Paraphrasing, General Buck Turgedson- of - "Dr. Strangelove" If you are good, I mean really good, you do not need ghost hunt equipment."

On a devil lights ghost hunt, you need to have the feel for it, be lucky and of course have a camera.

This photo is of a ghostly woman?
The figure on the right side of the above picture  is creepier than the drawing below, because the above photo is real-life...

Material copyrighted --
"MYSTERY- MAYHEM: CHRONICLLE USA" is filled with the unexplained, mysteries that have yet to be solved.

LEFT: the following series of 3 pictures had a lot going on in them.  Yes there is something on the left and middle, but focus on the right side.

WHAT IS ON THE RIGHT OF ALL OF THESE PICTURES----Is it The MUMMY!

THE BEAST OF YUCA FLATS! Or LIGHT PLAYING TRICKS ON CAMERA!

Take a look at these three photos and judge. On a ghost hunt it's nice to have the ultimate in equipment, but more importantly, one must have nerve and know when to leave.


Possession or encompassed by evil energy, can happen on a ghost hunt. BE AWARE! If one is not up to a higher spiritual or mental level, then "DANGER, DANGER, WILL ROBINSON", as the Robot would say on the 1960's "LOST IN SPACE" tv show.

I have had cameras break on me, batteries have been drained and cameras have been knocked out of my hands. Yes I have been knocked down by energies on a ghost hunt, bodily to the ground. You scoff.

A wise man once said, "GREAT HAZZARDS ACCOMPANY being on a ghost  hunt.

Who was that wise man? Me. 
Some GHOST BUSTERS claim that ghost hunt Santa Fe style is a BLOOD SPORT. Because things happen.

As in you can be attacked by energy and be thrown down. Your equipment is sometimes slapped from your hands. More sinister, evil energy can attack a person's mind + soul, or will follow you home and cause mayhem there.

Here is a new one, on an investigation, (GHOST HUNT SANTA FE ) a large tree branch fell in front of Allan. WHAM! If the tree limb had hit Allan on the head or had hit the psychic he was with, the blow would have done great harm or even inflicted a mortal wound.

WHEN INVESTIGATING! GUYS! ALWAYS REMEMBER TO WEAR A CUP, THESE SPIRITS PLAY ROUGH!

Dark humor, for a tough situation. But remember, this line of work, is not for thrill seekers, it is serious work.

Skeptics will say, it was the wind that caused the tree to break. Yes, it was a windy night. What are the odds of a tree breaking in front of you, while doing an investigation--shadow chasing -- GHOST HUNT SANTA FE?

DO NOT DO THIS AT HOME warning, Allan can not convey the depth of responsibility, alertness and ANGELIC PROTECTION one needs when doing a proper investigation.

Allan researches this realm, so he may better understand this world. He then write about it. Allan recommends strongly, that this line of work should not be attempted, it is dangerous in so many ways.

BELOW: A NICE PICTURE! One not of surprise and danger. After a tour, NOT a ghost hunt Santa Fe style, Alex & pals enjoy an afternoon at the haunted La Posada. This was a delightful group.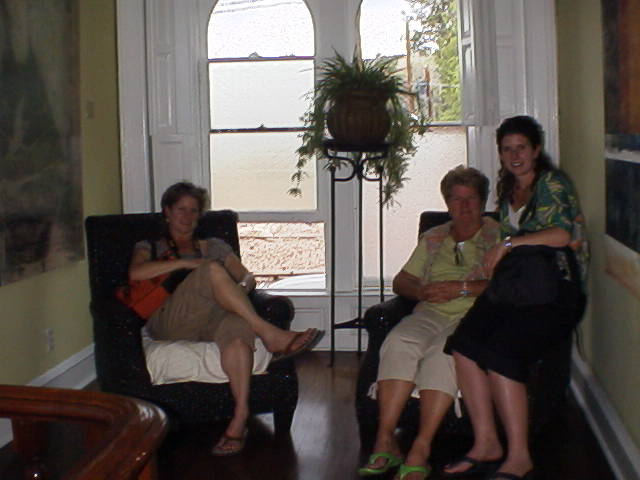 Below: GHOST TOUR-- GHOST HUNT SANTA FE STYLE--- something was picked up by the dowsing rods on a haunted area...  This Santa Fe lane is one of the oldest in town, it goes back to colonial days.  Historically the path is attached to all kinds of mayhem.  At times people have panicked on this lane during a ghost tour, things have been heard and at times people have had a hard time breathing.  BY ALL Means when your ghost tour with ALLAN, bring your gadgets.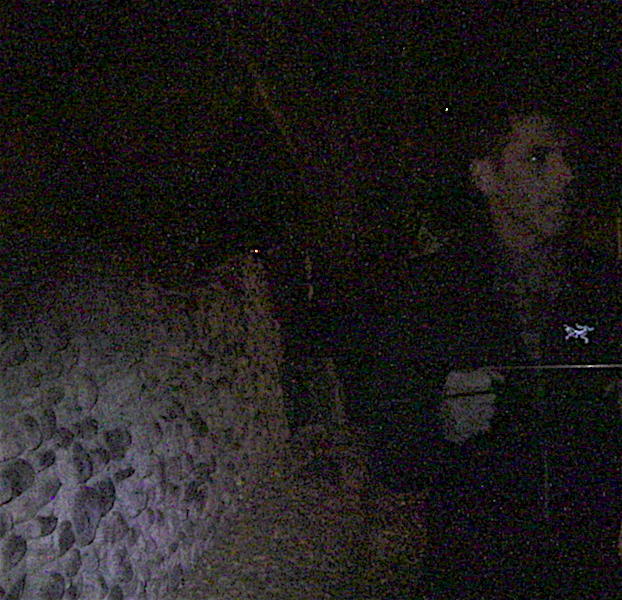 You never can tell who you will meet --- at La Posada  --- tour over --- FREDDY KRUGER at the LA POSADA BAR.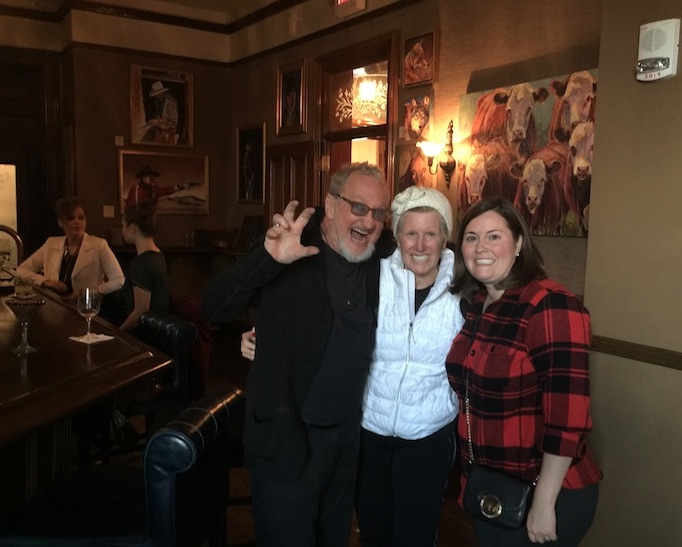 BELOW: The OLDEST HOUSE, a haunted landmark.  In the wall area above where BARBARA THOMPSON is pointing, occasionally orbs or a figure has been seen.  This is in an area inside the OLDEST HOUSE that has been remodeled.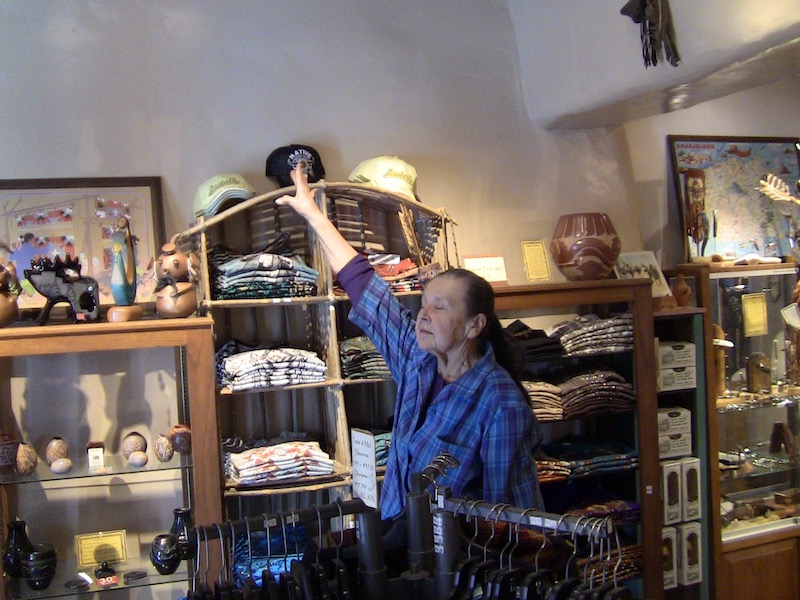 Below: More Oldest HOUSE haps!  
Barbara was right, down the hall from where Barbara sensed and saw something after Allan finished up this part of the tour, the wall cracks in what is the murder room (Supposed fact and lore).  The GHOSTOMETERS that were used on a previous tour --  before the wall cracked -- went wild in this room.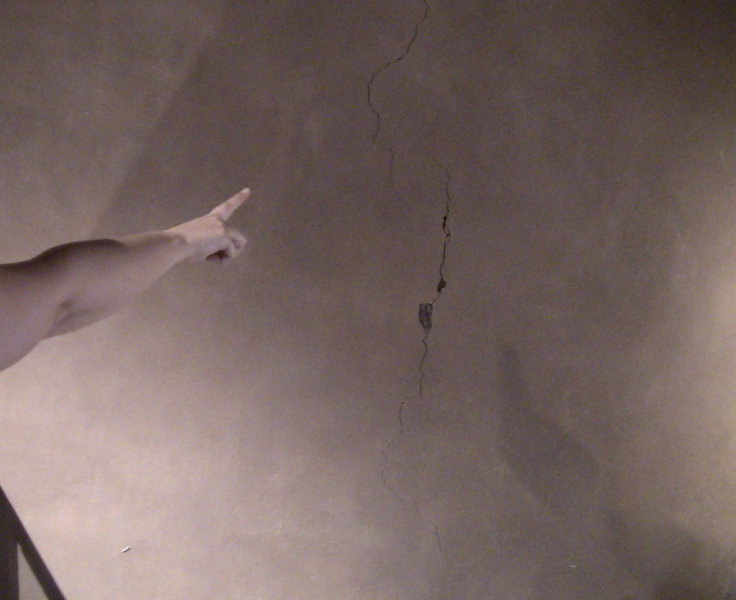 A wild tour inside the OLDEST HOUSE -- these three ghost hunters are having fun in the BRUJAS or CURENDERAS room, their ancestor JUAN ESPINOSA was a victim of the 2 witches during colonial days -- yes-- done in with the blade... This was a fun tour -- but a lot of strange things happened --- energy from the past --- and clowning about, triggered something.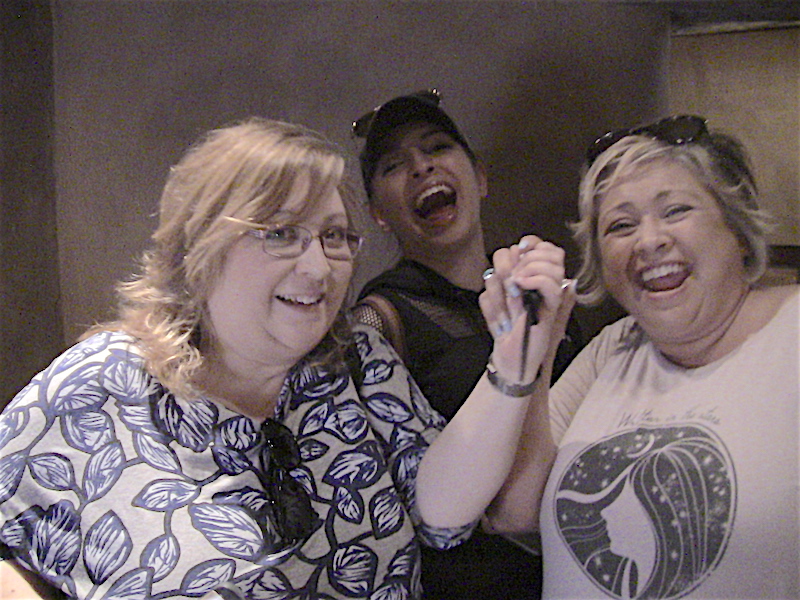 Ghost tour -- on our way out of the Oldest House -- tour guide Allan leading and taking the picture -- some Weird Beards say they can see some type of paranormal energy behind the Espinosas -- over the shoulder of the dark clothed young lady -- that room back there was where the knife pose was taken -- is that beam ghostly energy or trick of light?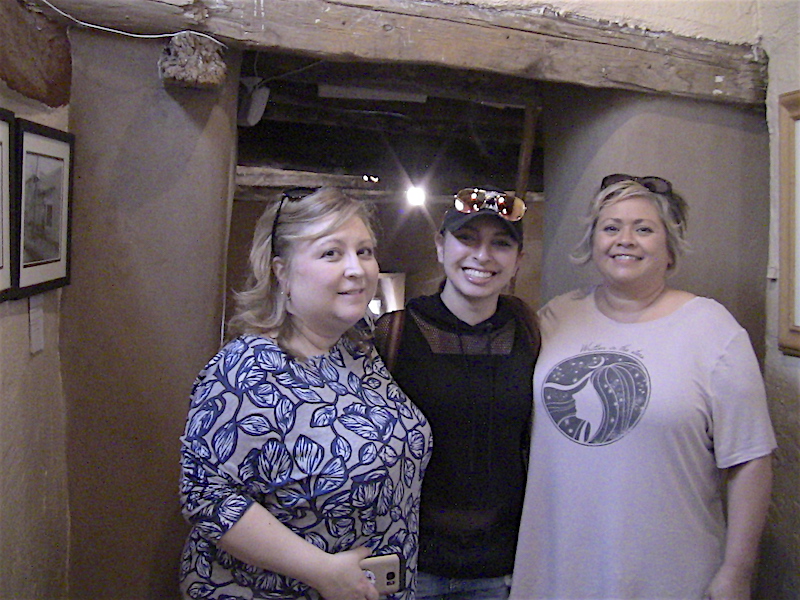 BELOW: On tour chasing DEVIL LIGHTS. You never can tell what you will see on Allan's ghost & history tours. Sometimes the group frightens itself, other times it does encounter the paranormal.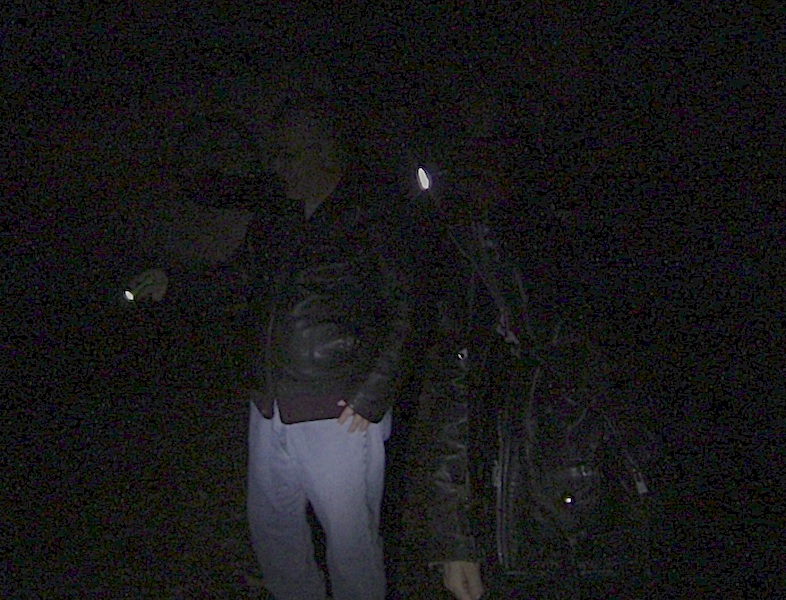 | | |
| --- | --- |
| | Left: day tour -- this area of Spook Lane is known for paranormal activity, ghostly figures and orbs or devil lights. |
ABOVE RIGHT: Spook Lane is home to all kinds of things, be it odd art or occult objects.  The symbols are curious, and that is putting it middle. Right: The cat o nine tails.  That whip unnerved the lady who was on Allan's tour.
Below: Spooklane -- ghost tour, something was there, but the photographer was to slow with the camera and all that was got was this photo.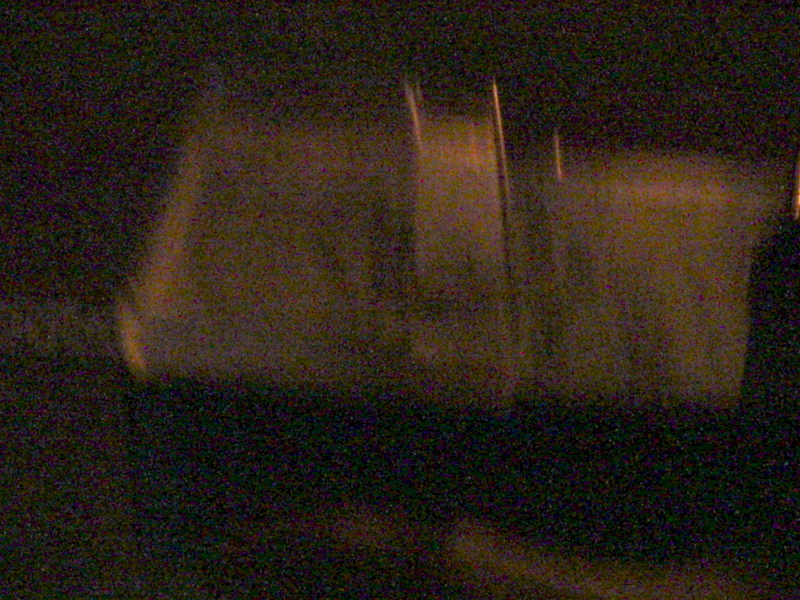 BELOW: On a ghost tour late night --- the bottom photo was taken --- something green and ?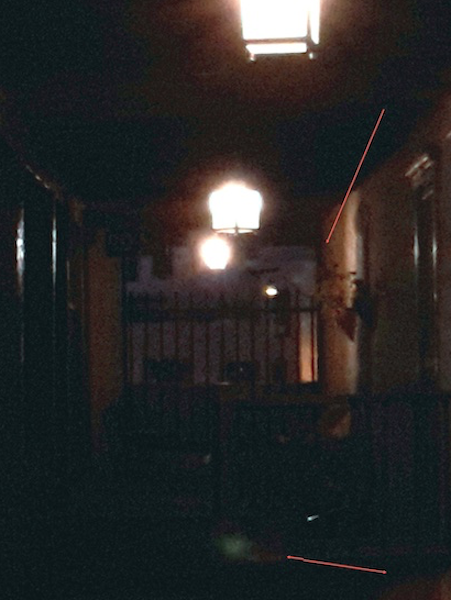 It's is rare but sometimes some odd photos are taken on Allan's tours... 505-986-5002 schedule a safari! Below: On a haunted lane on tour --- sometimes cameras malfunction here --- THE BLAIR WITCH PATH of SANTA FE.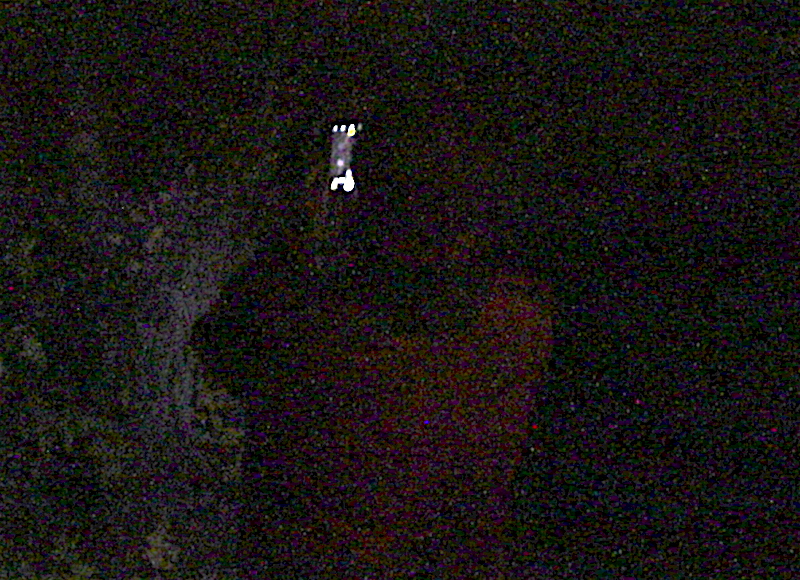 When you tour with Allan, always bring your camera!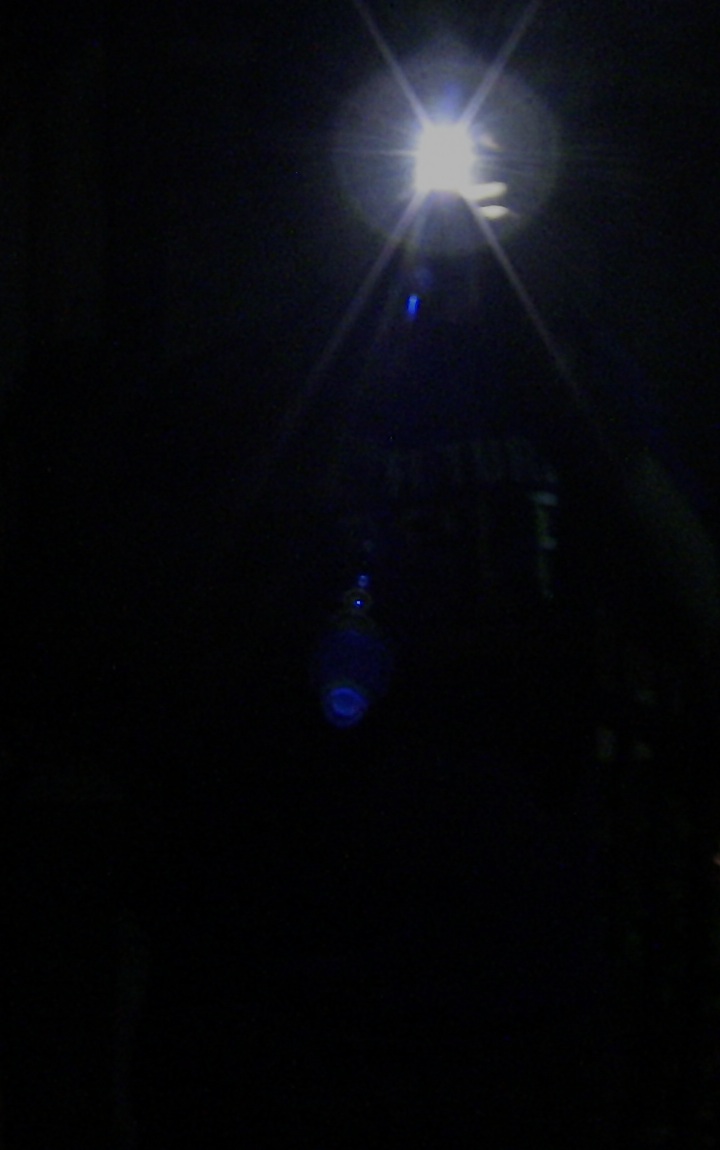 Below: AT the haunted FORT MARCY... MASSACRE MONUMENT!  Yes The ghost detector registered something!  Schedule a safari 505-986-5002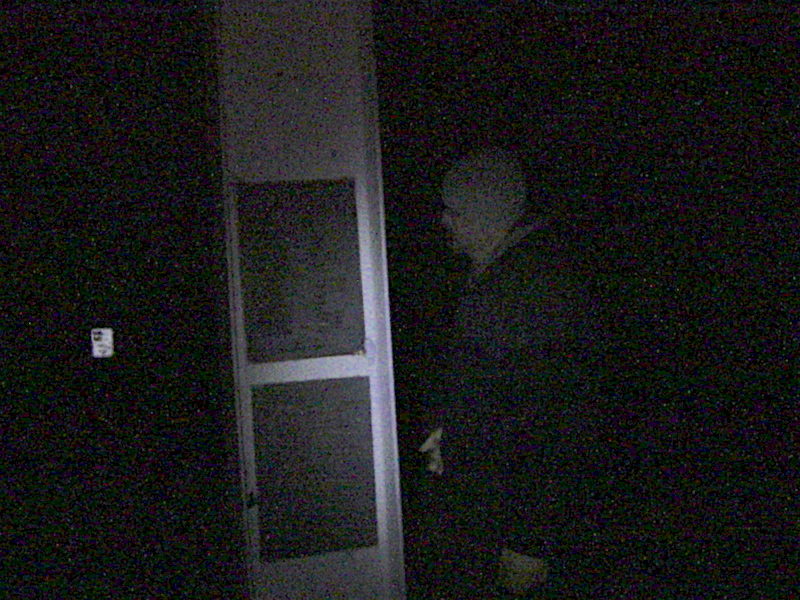 LETS GO TOURING!!!  GHOST OR HISTORY--- YOUR TOUR IS DONE AT A COMFORTABLE PACE! 

505-986-5002 or 505-231-1336… SCHEDULE A TOUR!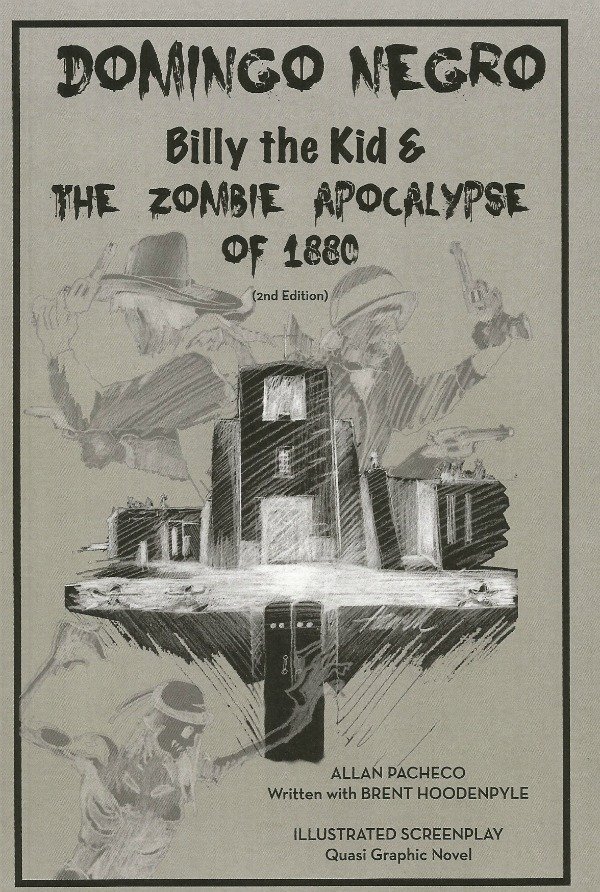 Domingo Negro can be ordered from AMAZON or on this page -- order button.