GHOST AND HISTORY TOUR: IS LED BY AUTHOR, HISTORIAN & PARANORMAL INVESTIGATOR ALLAN PACHECO
On Allan Pacheco's Ghost and History Tour, you get the best of both worlds.  On your Safari through Santa Fe, you get the facts on the historical happening and the low down on the paranormal activity -- ghostly!
505-986-5002 or 505-231-1336 schedule a tour...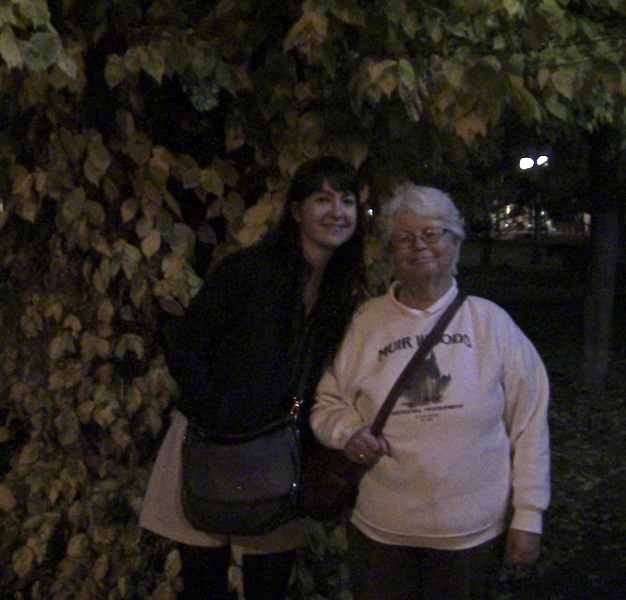 BELOW: Some nice words concerning Allan's tour, from Nadege, she is from France.  Nadine, her husband and son enjoyed  their safari through Santa Fe.
August26, 2017 by Nadège A
Mystérieuse santa fé avec un tour sympathique dans la ville Permet de voir la ville différemment sous l'angle des légendes et histoires locales.
Small or large, your ghost and history tour is the best!
| | |
| --- | --- |
| Above: some fright--where Spook Lane enter into the Blair Witch Path.  Note the Cat O Nine Tails. | |
DAY OR NIGHT TOURS 505-986-5002 or 505-231-1336
| | |
| --- | --- |
| GHOST AND HISTORY TOUR DAY & NIGHT -- SANTA FE IS EXPLORED | Above, this Californian found his Santa Fe roots, the street where his wild west family lived... HISTORY COMES ALIVE ON YOUR TOUR, ITS NOT SNORESVILLE FACTS. |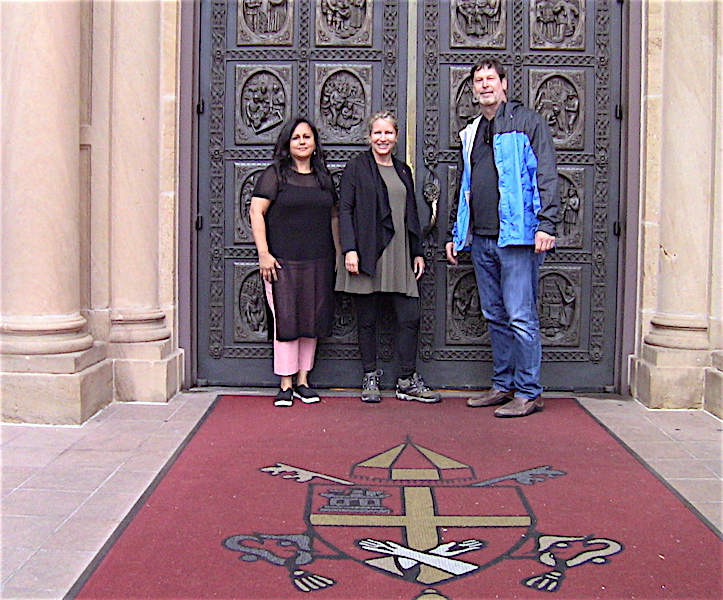 ABOVE: the St. Francis Cathedral -- note the massive beautiful doors.  BELOW: San Miguel Mission -- the oldest church in the USA.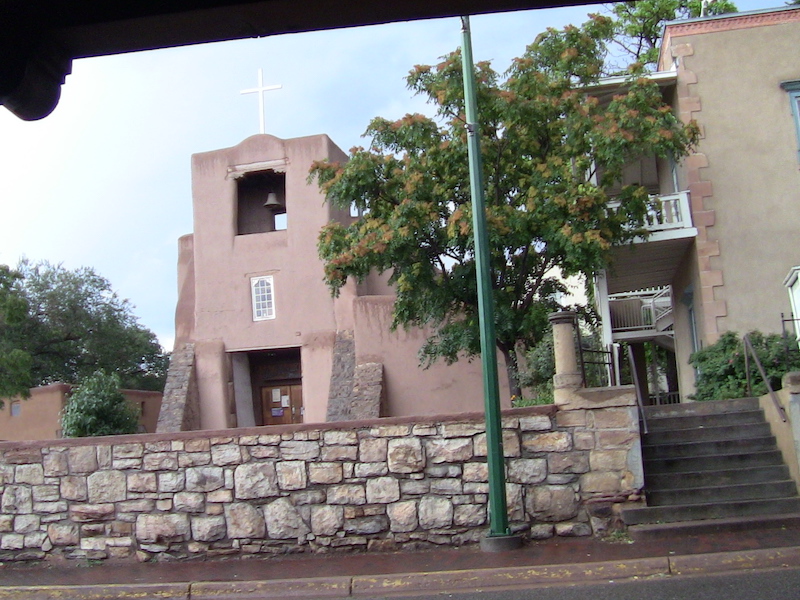 ANOTHER TOUR --- inside the historic landmark -- the LA POSADA -- during WILD WEST days, it used to be the mansion of ROBBER BARON - ABRAHAM STAAB.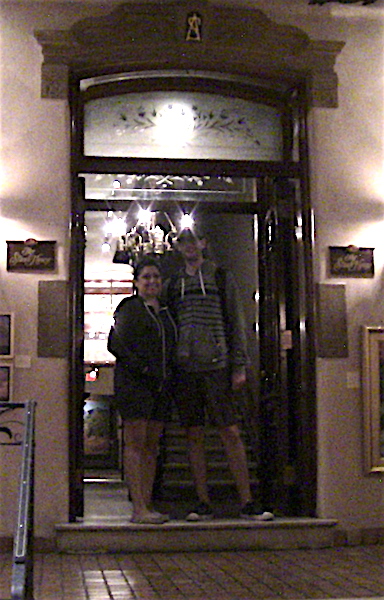 Yes, Santa Fe was BILLY THE KID's old stomping grounds -- on Allan's History tours -- you here about etc KID's exploits.  505-986-5002 or 505-231-1336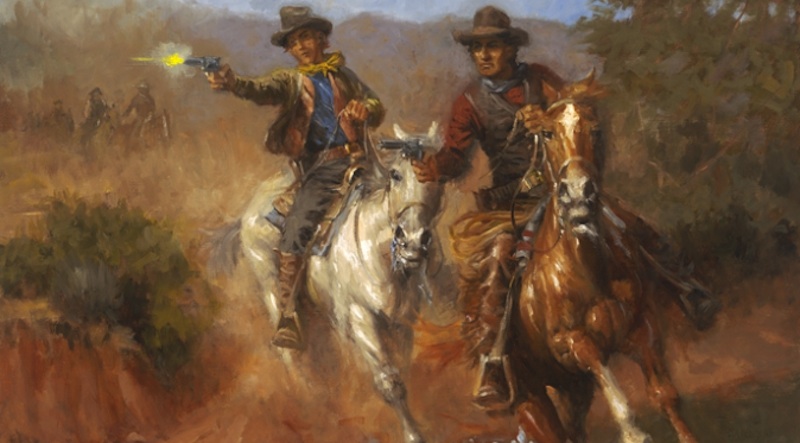 The Santa Fe Plaza -- at the Santa Fe Trail monument --- the Plaza has not changed much since the days  when Billy The Kid walked this square...  On your history tour you will learn about Billy's exploits in the ROYAL CITY.  Below -- Happy group on tour at the monument.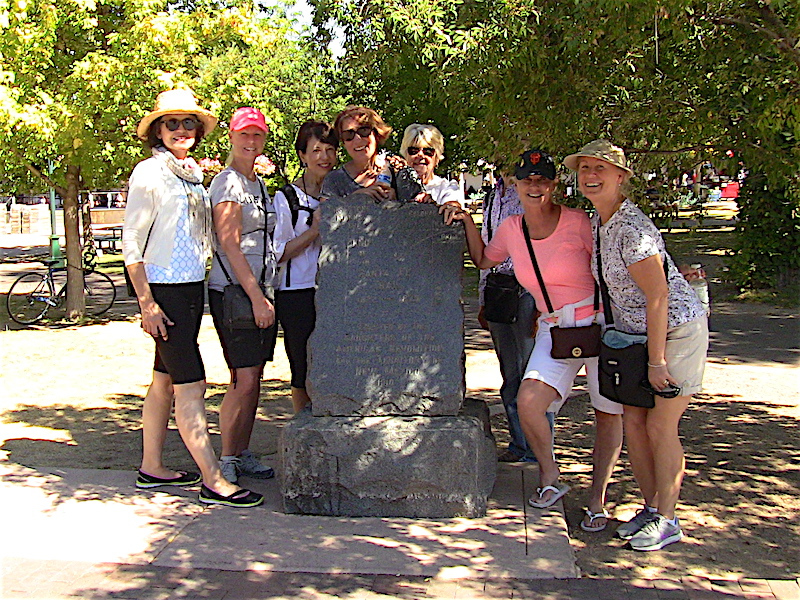 Santa Fe is historic and haunted --- it is the oldest capital city in the USA and also the most haunted city in the USA!

The paranormal came alive on the tour BELOW:!  Hauntings and Ghosts 505-986-5002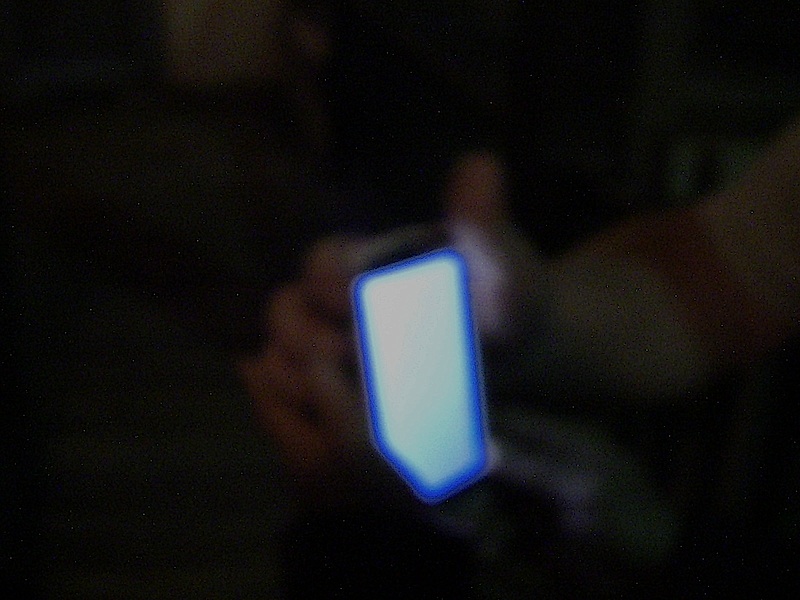 ABOVE: THis photo was enhanced, it is a picture of what was taken on a I PHONE on tour at a haunted location. WHat is it, ghostly energy, a ghost, a whiteout, a polar bear in a blizzard. When you tour with Allan you trek through some areas or locations that have been haunted since colonial days,  bring your camera and ghostometers. As for the above photo what are you going to believe? The skeptics that claim there is no such thing as ghosts or are you going to believe your  LYING EYES?


505-986-5002 or 505-231-1336 SANTA FE AWAITS!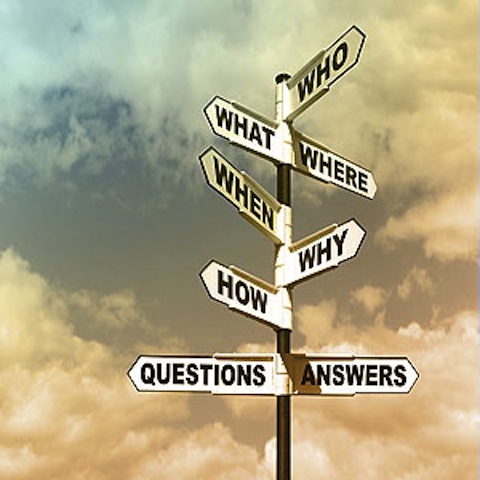 | | |
| --- | --- |
| | ABOVE & LEFT -- Different tours --different parts of Spook Lane. |
LEFT: INSIDE THE HISTORIC AND HAUNTED OLDEST HOUSE = GHOST AND HISTORY TOUR--BELOW:
NIGHT TOUR THROUGH OLD SANTA FE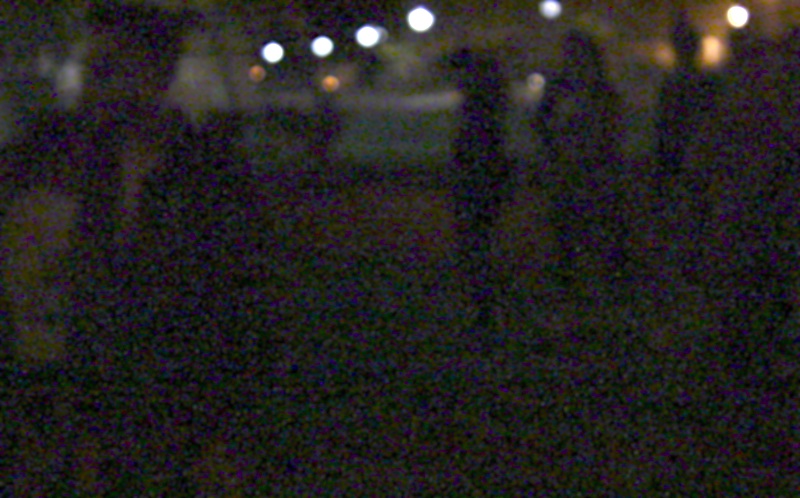 BELOW: DAY & NIGHT = GHOST AND HISTORY TOUR 505-986-5002 call to schedule a safari! 
SO FAR! The MEN IN BLACK have not been encountered on ALLAN's tour, he makes the GHOST AND HISTORY TOUR as safe as it can be---505-986-5002 --- then again -- odd things do happen every now and then on a tour.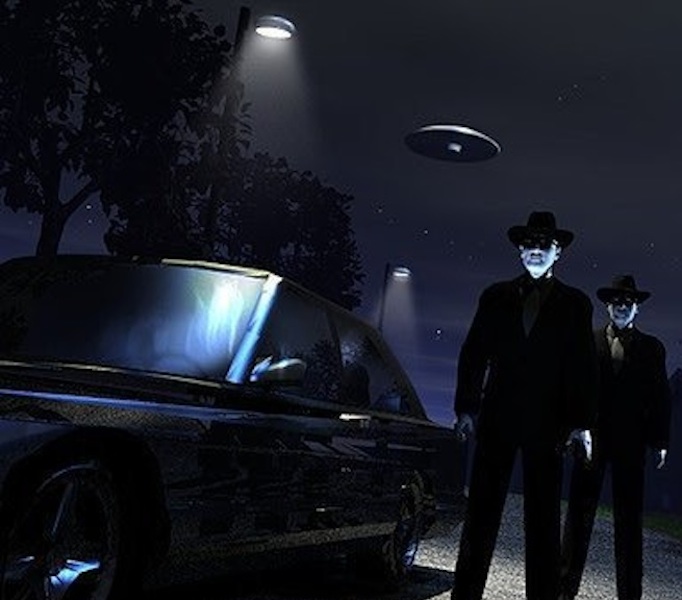 EL WRONGO!  THE MEN IN BLACK WERE SEEN ON ALLAN's TOUR --- WINK-WINK.. BELOW IS THE PROOF!  IT HAPPENED ON A DAYTIME GHOST AND HISTORY TOUR --- 

THE GALAXY DEFENDED -- THE MEN IN BLACK (MIB)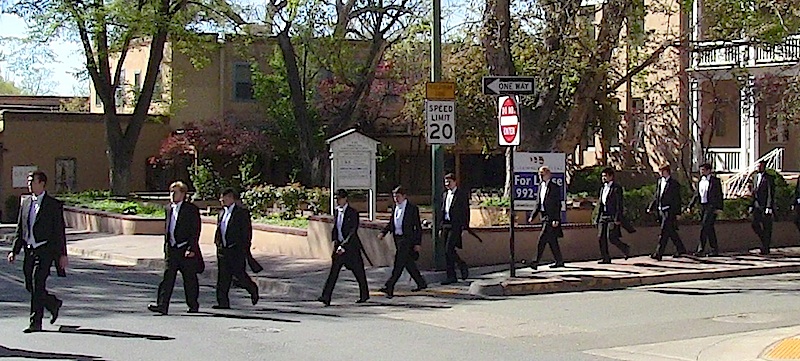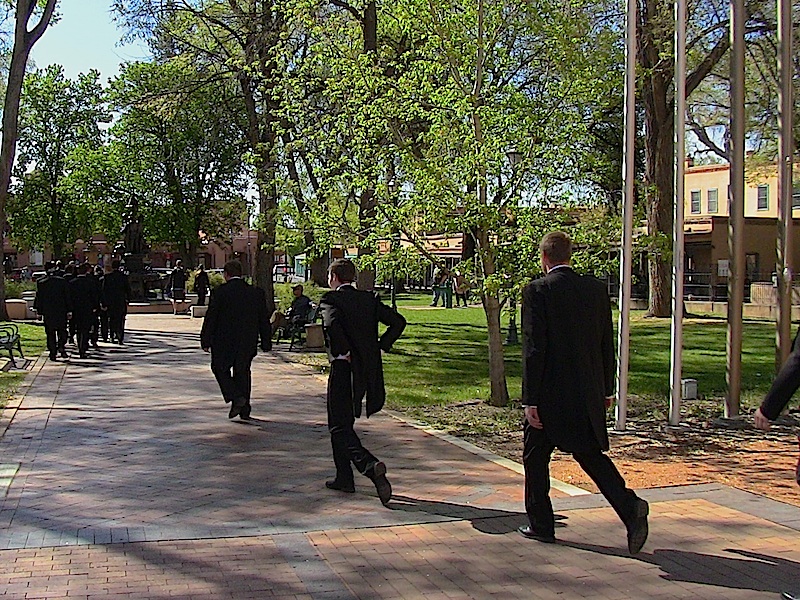 Below: THE MEN IN BIEGE or a different version of MIB's!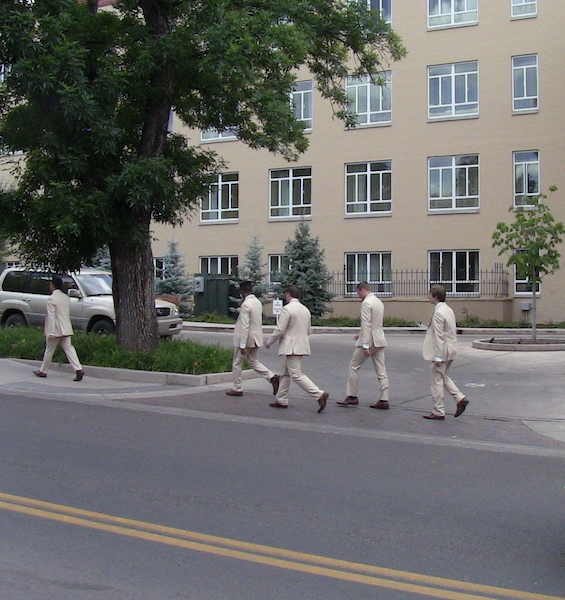 ABOVE: You never can tell in SANTA FE -- what you will see the Royal city is a town that has no limits and does spoof itself..  HOWEVER, when you tour with ALLAN --- the odds go up that you will see or encounter something odd…  It does not matter if it is a Day or Night tour -- as in ----- sometimes your tour runs into the paranormal. Why? Because -- on Allan's tour -- you go to locations that have been noted as where metaphysical thaaangs have been seen or recorded.  
Allan's Ghost and History Tour is done at your convenience --- you set the time -- day or night, private tour. 505-986-5002  or 505-231-1336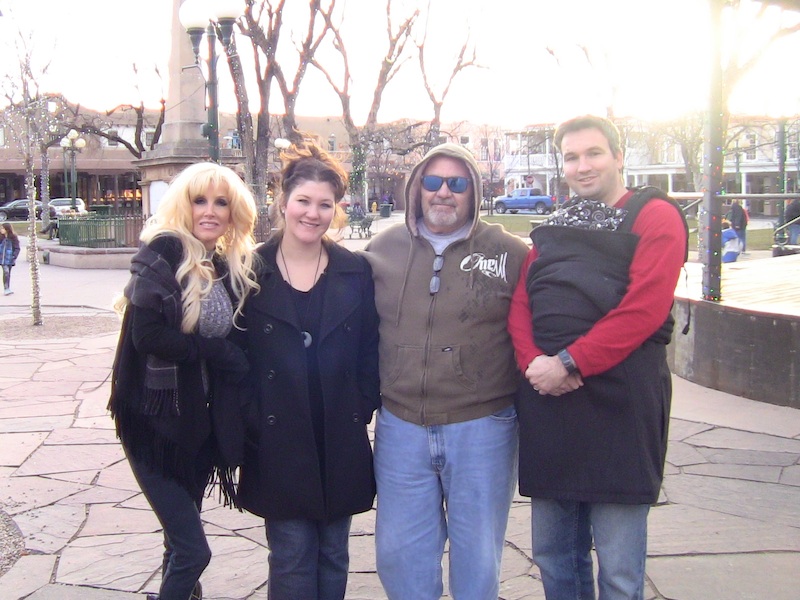 ABOVE: End of a magical tour in the PLAZA… BELOW: GHOST TOUR -- a full moon with an odd cloud formation, it had better be a cloud formation.  BOOOOOOO!!!!!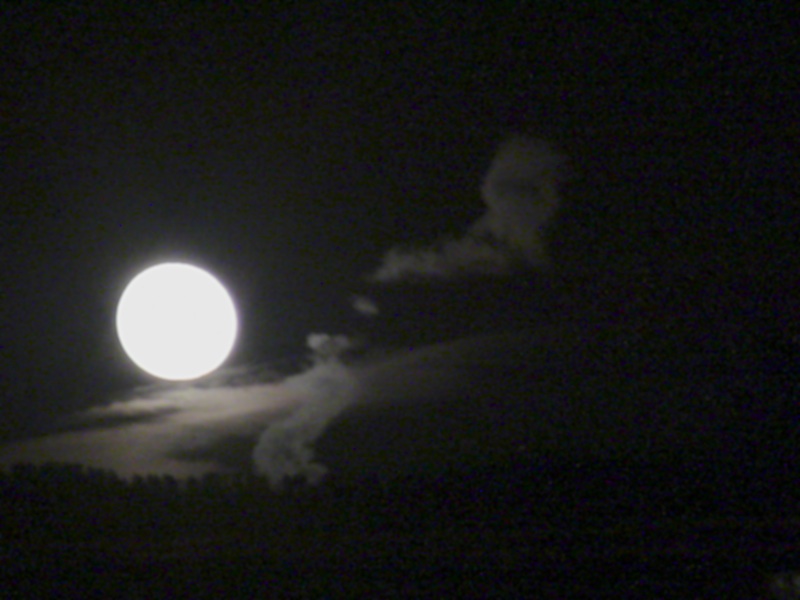 BELOW: On a daytimes Ghost And History Tour, this lady felt some not so nice vibes while inside one of the rooms of historic and haunted OLDEST HOUSE… The ghostometer picked up pulses that could not be accounted for.  On Allan's tours, sometimes you run into energy  that is not of this world.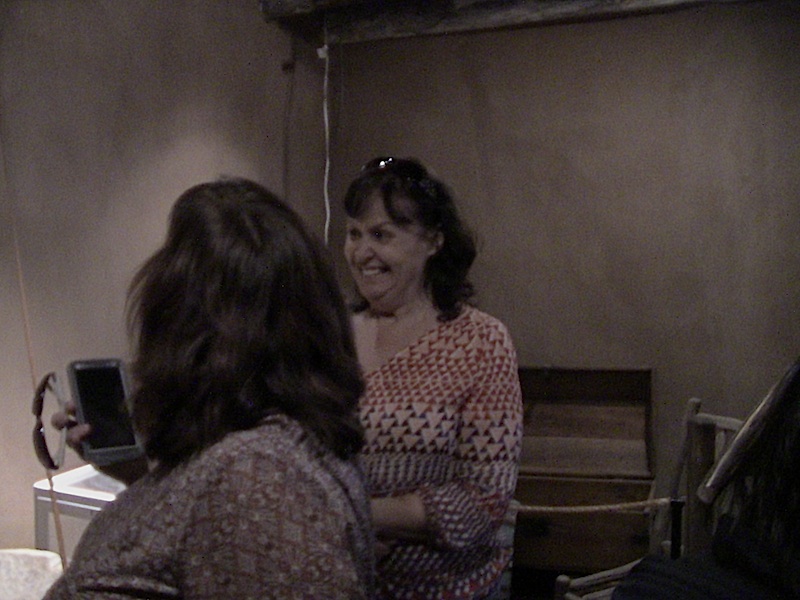 505-986-5002 or 505-231-1336 PRIVATE TOUR W/ ALLAN PACHECO

Your tour guide Allan knows his stuff---he is a regular on many paranormal conspiracy shows. Below some of the shows he guests on.
| | |
| --- | --- |
| To get ALLAN on your program contact him at santafewriter@me.com | |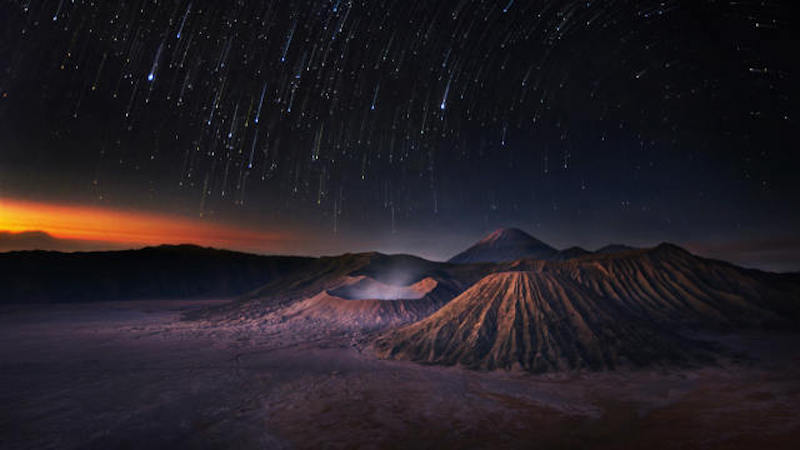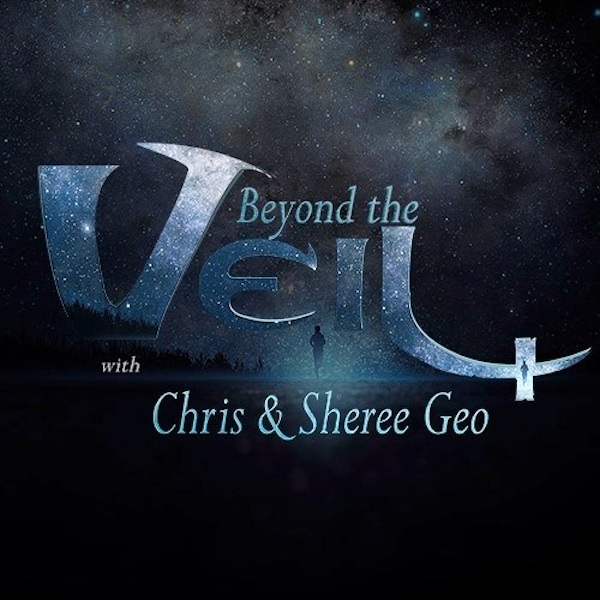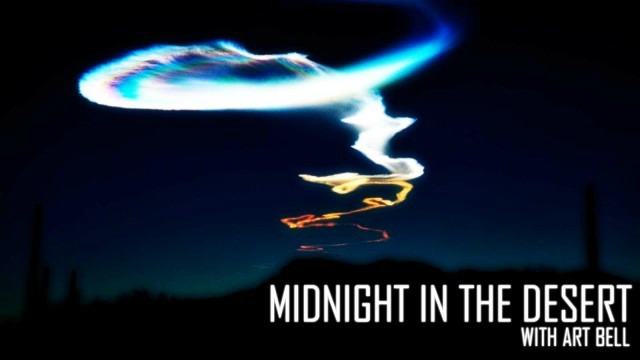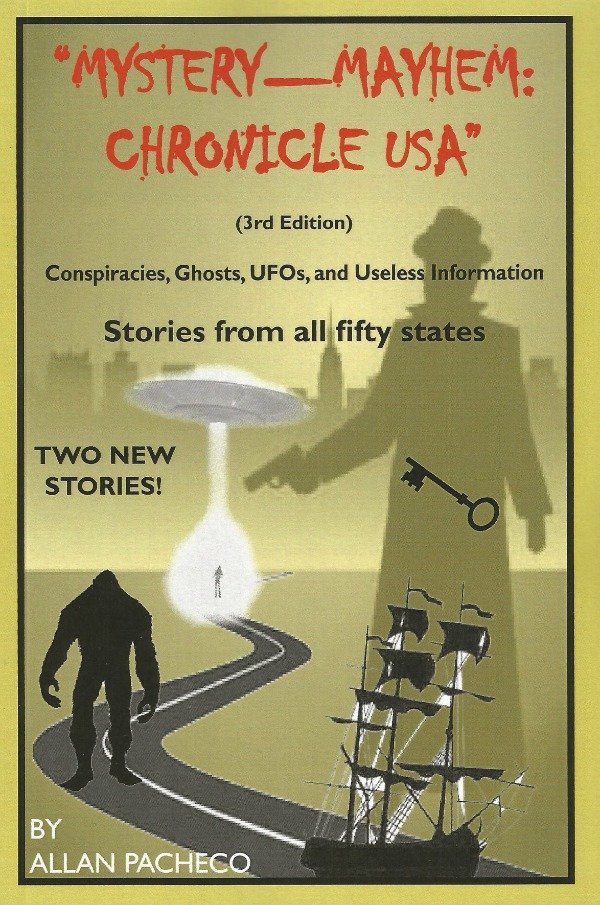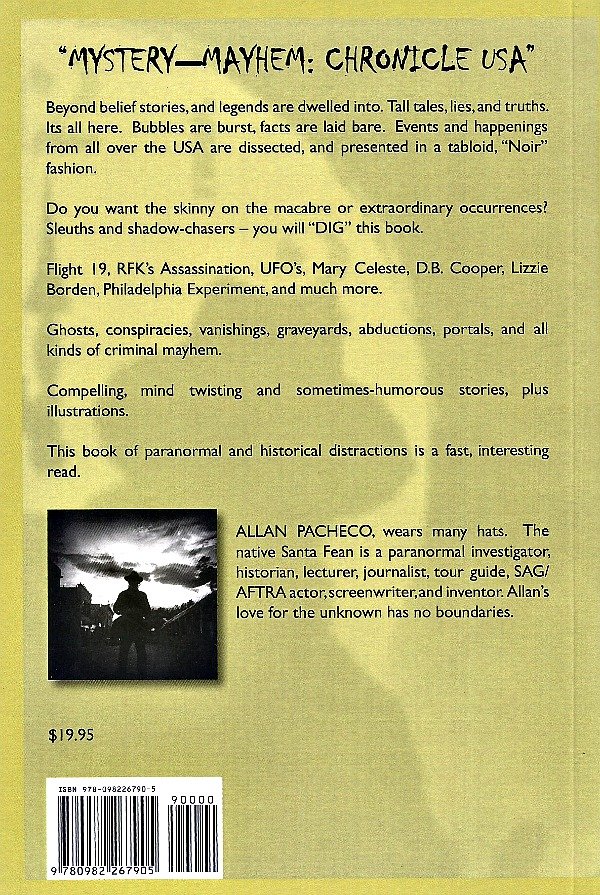 Some of ALLAN's books, you can purchase them --LEFT RED BUTTON (RODER) or go to Amazon.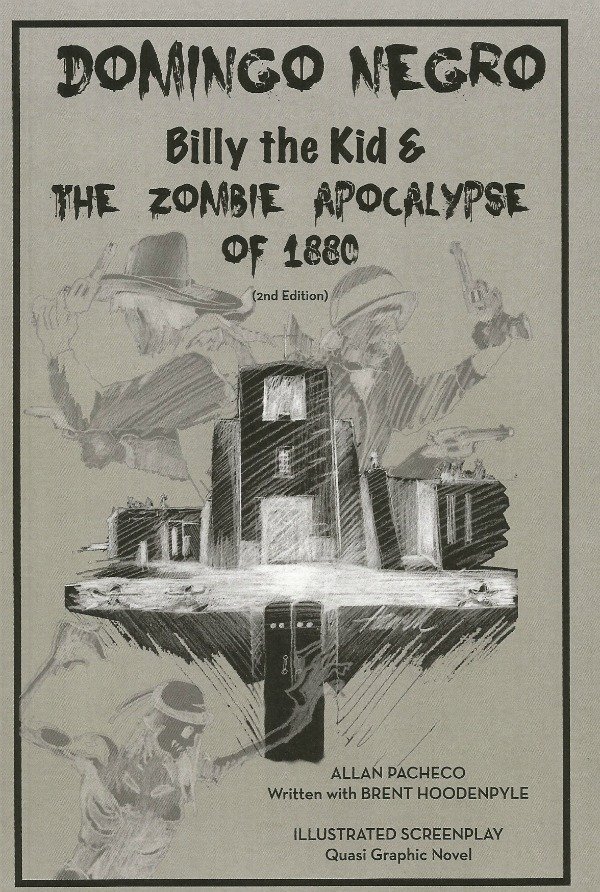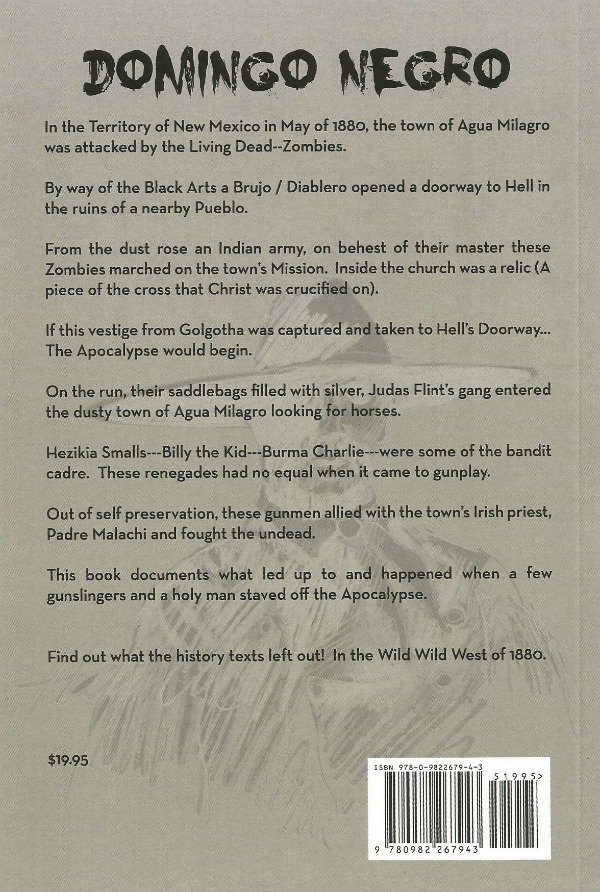 SCHEDULE A TOUR-- BUY A BOOK OR GET ALLAN ON YOUR RADIO SHOW-- 505-986-5002 or 505-231-1336