DEVILS ROAD-CAMINO DEL DIABLO, CUTS THROUGH THE PECOS TRIANGLE. THIS AREA IS LINKED TO ALL KINDS OF MYSTERIES AND TRAGEDIES.
THE FACTS ARE: People disappear in the PECOS TRIANGLE without any clues of what befell them. Below = info & photos concerning DEVILS ROAD-CAMINO DE DIABLO, this is the lane where EMMA TRESP vanished into thin air.  IF you have any info or theories contact ALLAN at santfewriter@me.com or call his ghost tour booking phone 505-986-5002

At first Devils Road-Camino Del Diablo is a easy road to navigate, as these pictures note.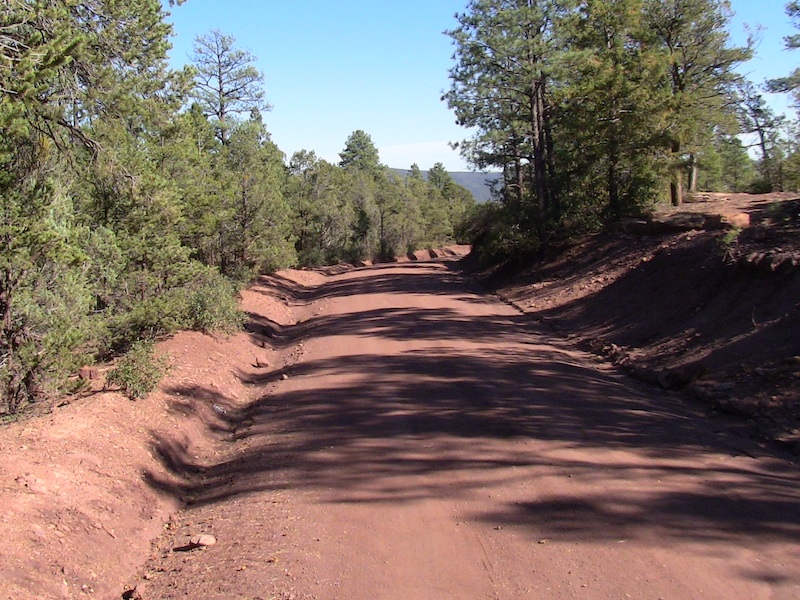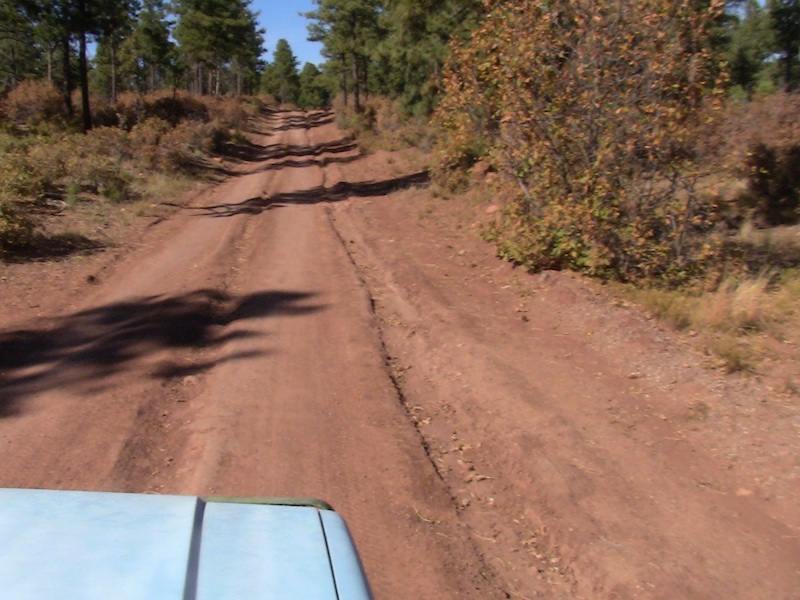 DEVILS ROAD-CAMINO-DEL DIABLO, goes from smooth to badly rutted, then back to smooth. THEN! The  road becomes rough to the tenth power. IT DOES NOT MATTER, if it is open to the sky or under canopy trees, the road can be very difficult, due to rocks and erosion.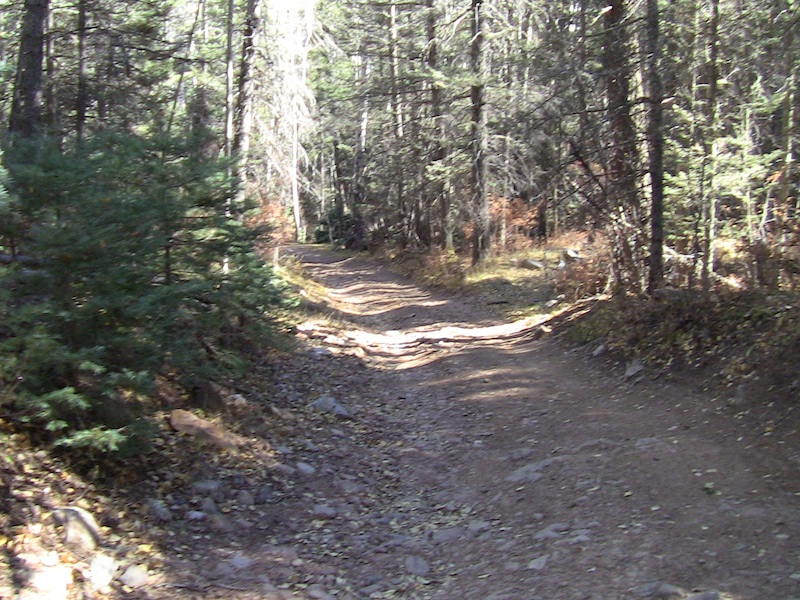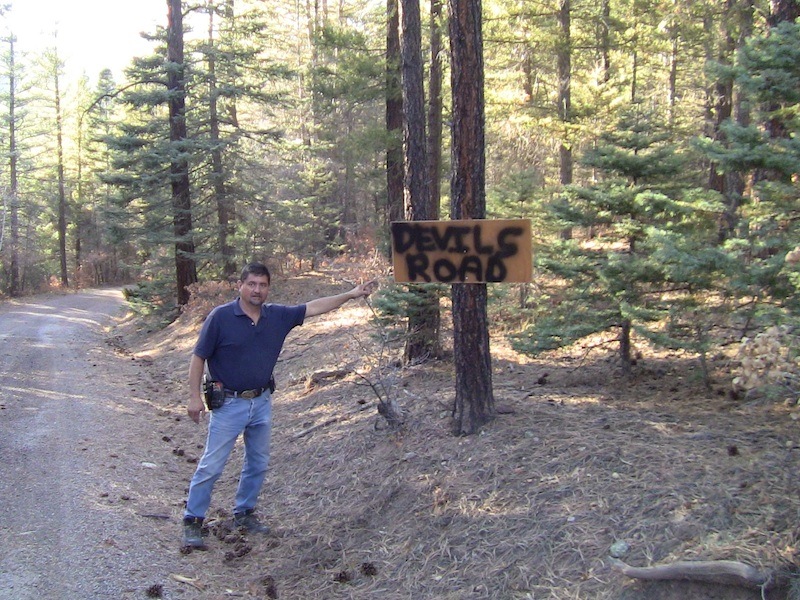 After this sign the road becomes very difficult to navigate, even with a 4 wheel drive vehicle, you can break your oil pan, get stuck or break an axle.. Above RC pointing to the warning sign. Beyond this point---good luck! Below this is the vehicle ALLAN used on his last investigation of this strange area.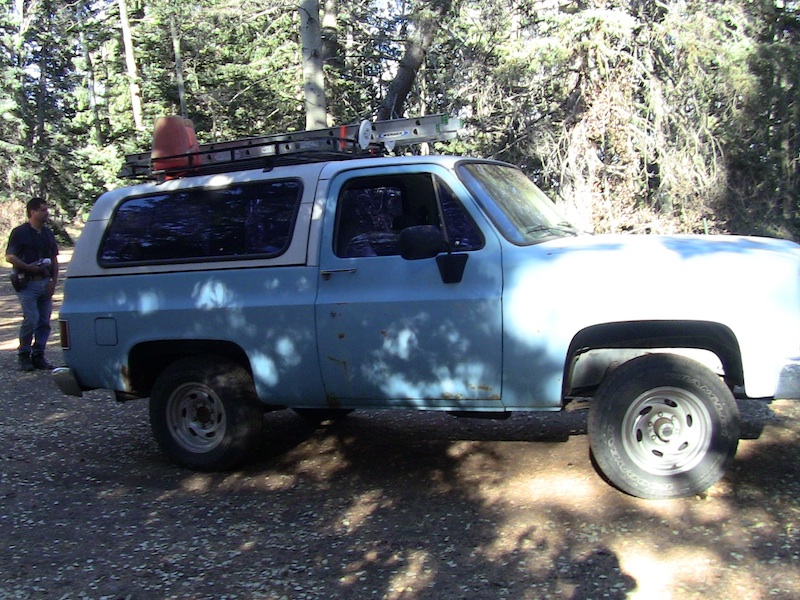 Below no idea what these strips mean on this tree, kind of creepy if you have imagination it means: GO BACK! Or come forward and take your chances.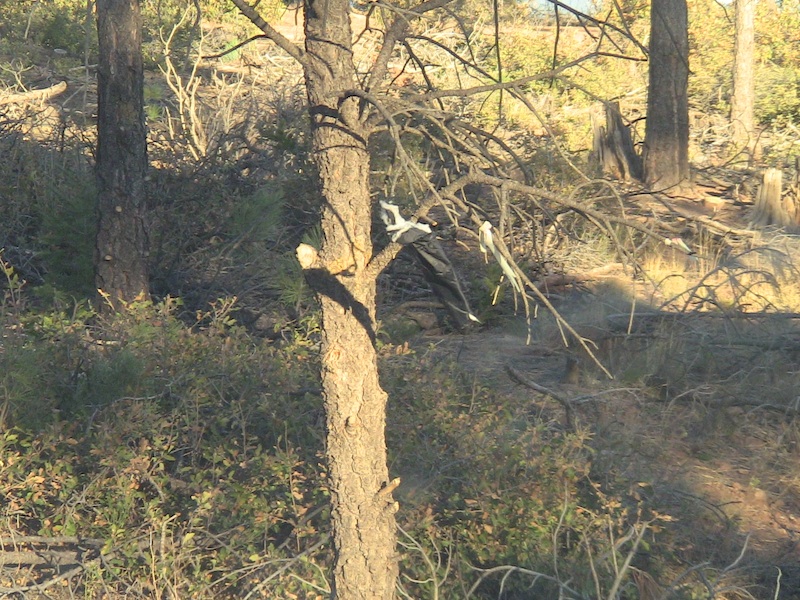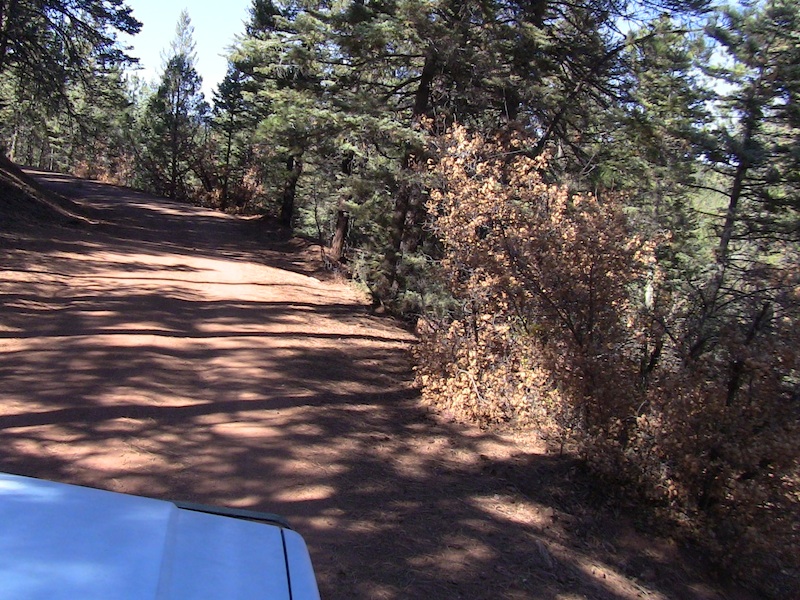 Farther in Devils Road-Camino Del Diablo becomes darker and more difficult to travel. Above & below.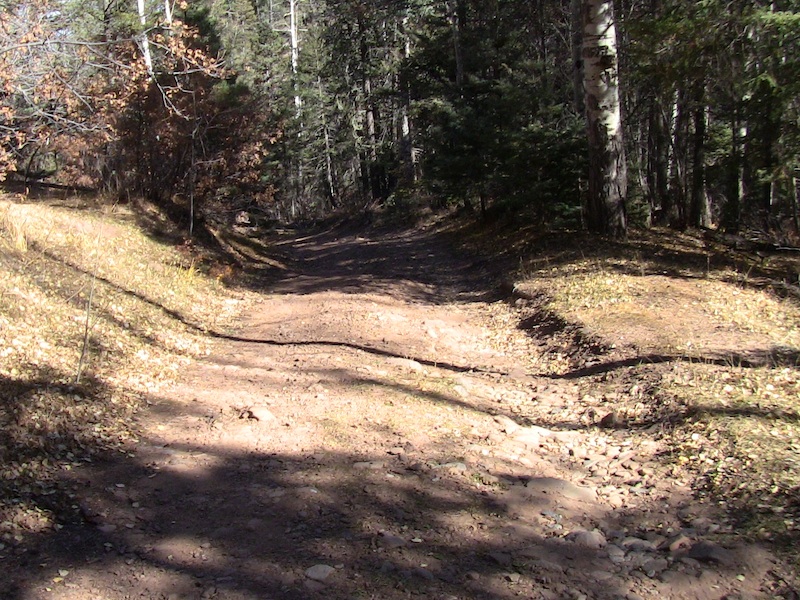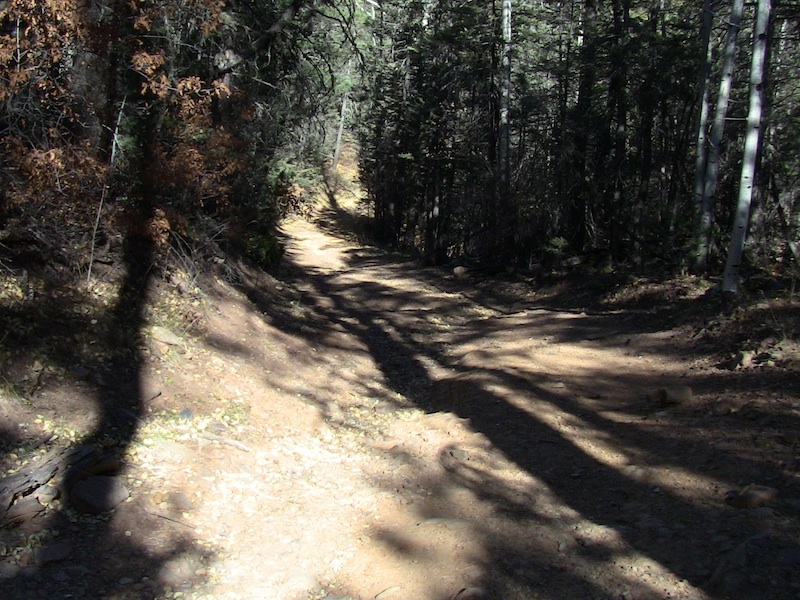 These pictures above and below do not show how unforgiving and steep this terrain is.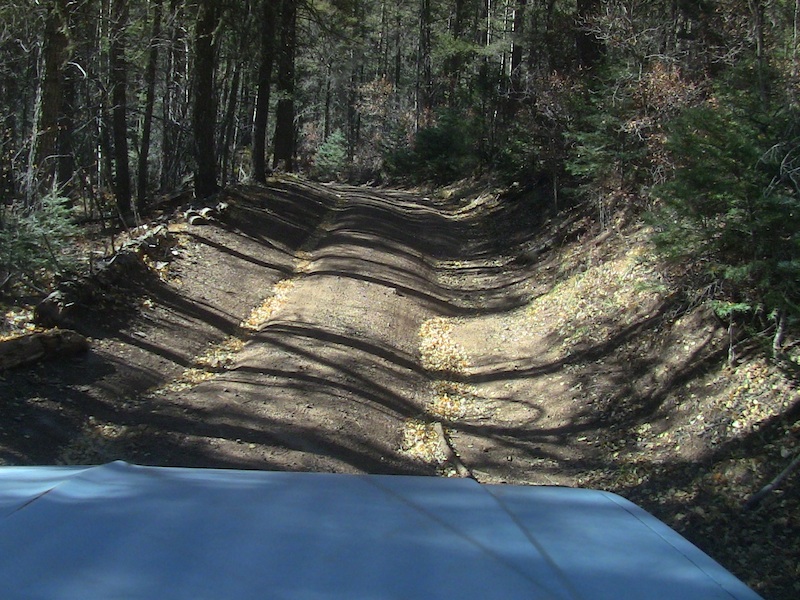 Below is a memorial to the missing Emma Tresp. Her car was found here, note how steep the road is. Her family came out here in 4 wheel drive vehicle and put up this memorial. What is odd, is that Emma got out of her car walked around her vehicle and then for all intents and purposes vanished.  There were no tracks of her going up or down the road or into the trees on either side of the lane. She left her purse and cell phone in the car, what made her go up this road? Below--Allan Pacheco points to the memorial.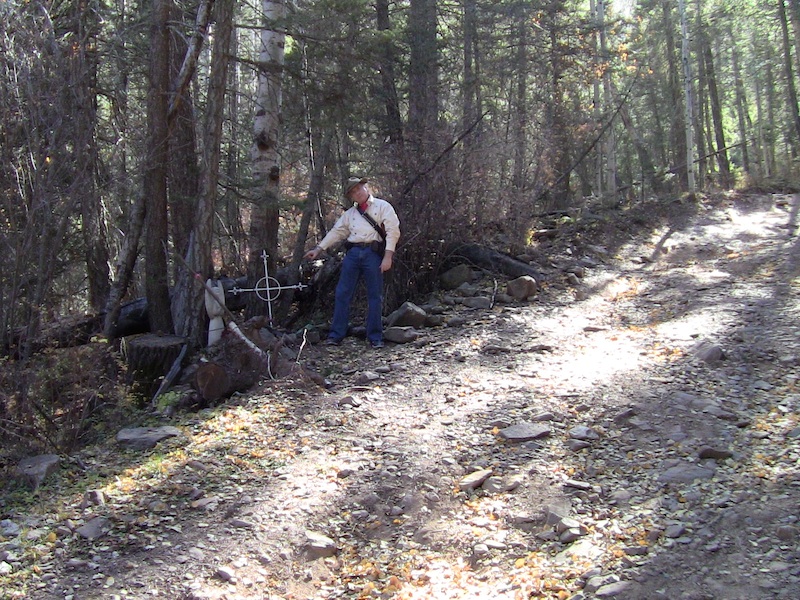 Below: RC walks up Devils Road, note how steep it is. Emma Tresp was in a regular car, not in a off road vehicle.  Did something paranormal chase her or lure this way?  No clothing or bones or anything has been found of this woman. Tracking dogs, searchers, have not found any clues. There were no signs of struggle around the car, or of somebody pursuing her or trying to get at her while she was in the car.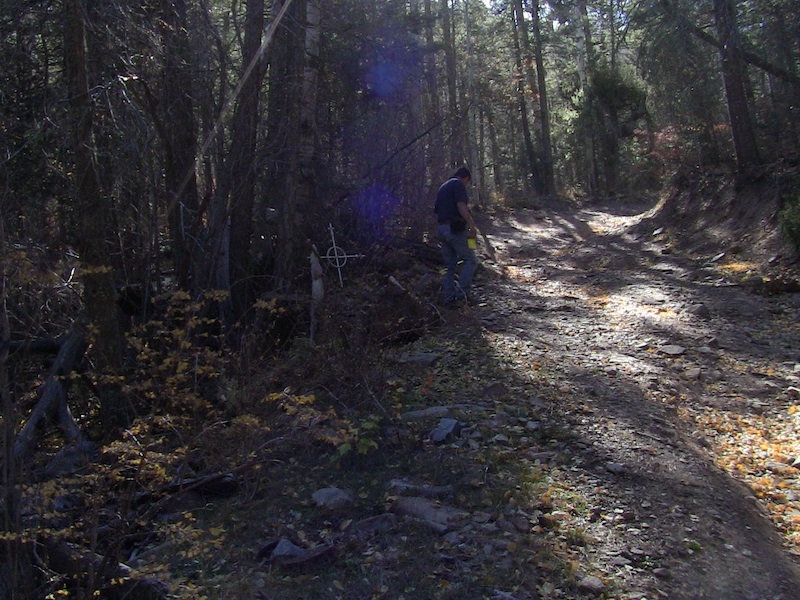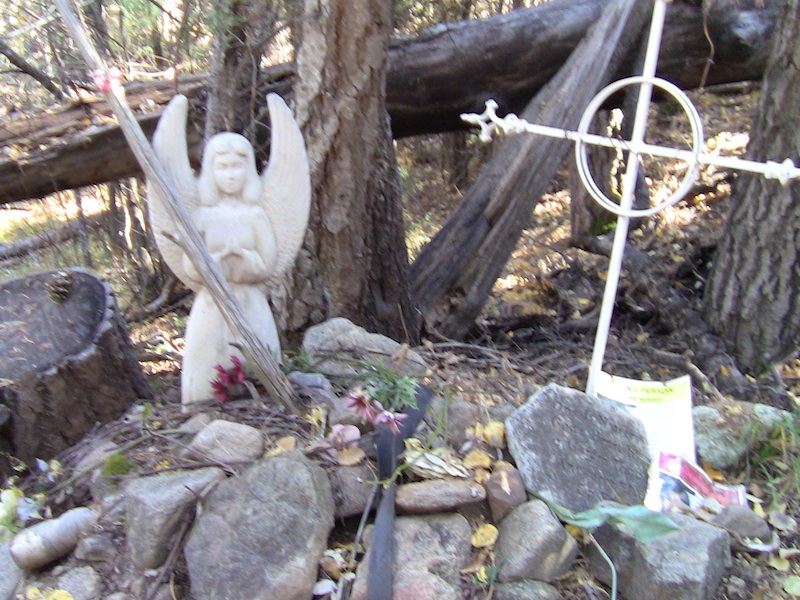 So what happened here? What happened beyond this ridge, as in where Mel Nadel vanished without a trace or Amos Browning, etc..?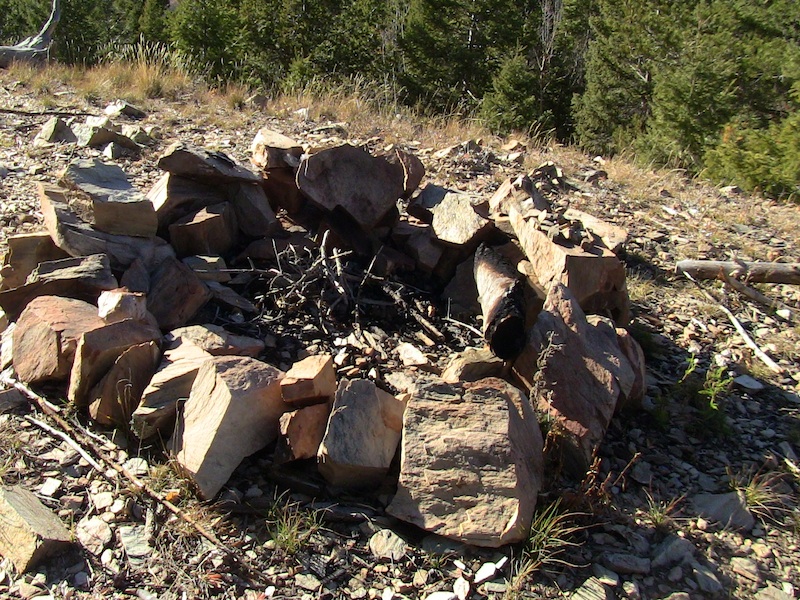 At the end of this road is an abandoned fire tower and Allan + RC found this. These rocks are heavy, somebody did some heavy lifting to build this camp fire pit.  In the fire pit was some  match covers from the VIRGIN RIVER CASINO, no idea where that is at or if there is any significance to that name and this place.  Some wild tales have occult groups coming up here and doing there evil thaaaaang.  What is fact, is that there were no other footprints around the area where EMMA TRESP and MEL NADEL vanished. No animal prints, no blood, no sing of a struggle, they and others have just vanished.