PRIVATE CUSTOM TOURS = KICKOFF TIMES DAY & NIGHT - DONE AT YOUR CONVENIENCE 
ALLAN's TOURS --- HAVE NO SET KICKOFF TIMES--ALLAN TRIES TO DO YOUR TOUR AT WHEN YOU WANT TO KICKOFF. 505-986-5002/// 505-231-1336.  
| | |
| --- | --- |
| Who is your tour guide? | |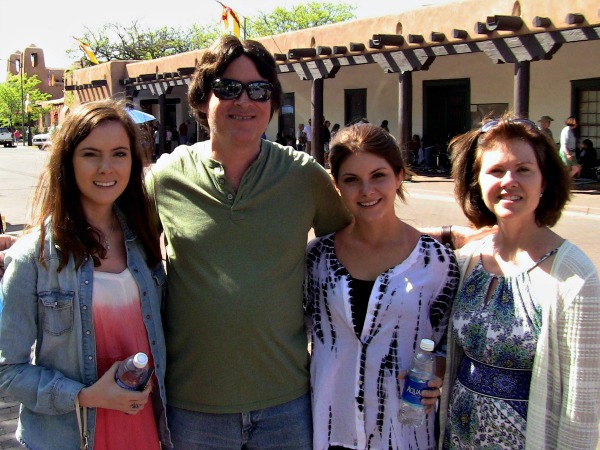 SUMMER or WINTER -- CUSTOM TOUR SANTA FE 505-986-5002 or 505-231-1336  / HISTORY or GHOST & HISTORY… PARANORMAL SANTA FE...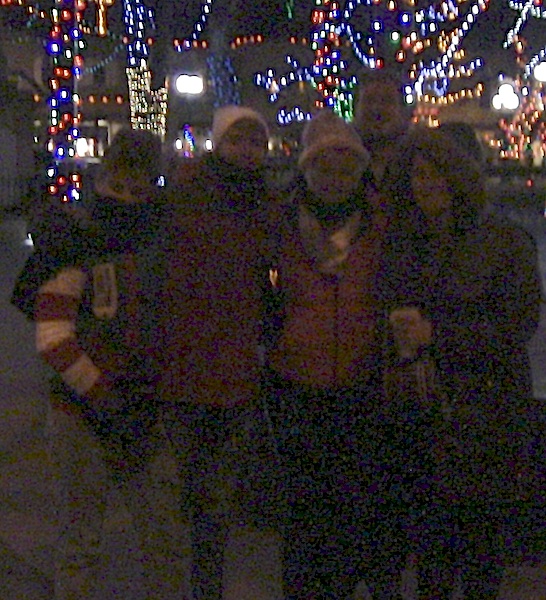 HAPPY TIMES = CUSTOM TOUR SANTA FE--LED BY ALLAN PACHECO --- YOUR TOUR IS AIMED AT YOUR INTERESTS--- 505-986-5002 or 505-231-1336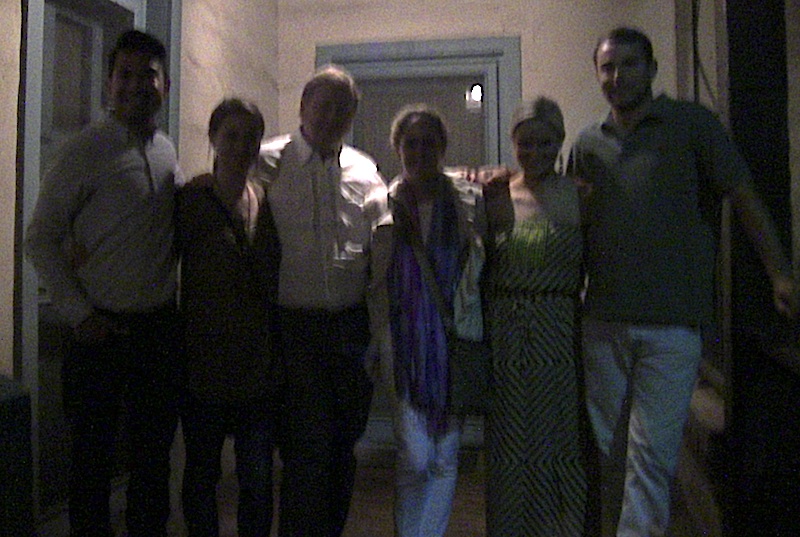 Bring your questions, this is your CUSTOM TOUR SANTA FE, led by author,historian and paranormal investigator ALLAN PACHECO. 505-986-5002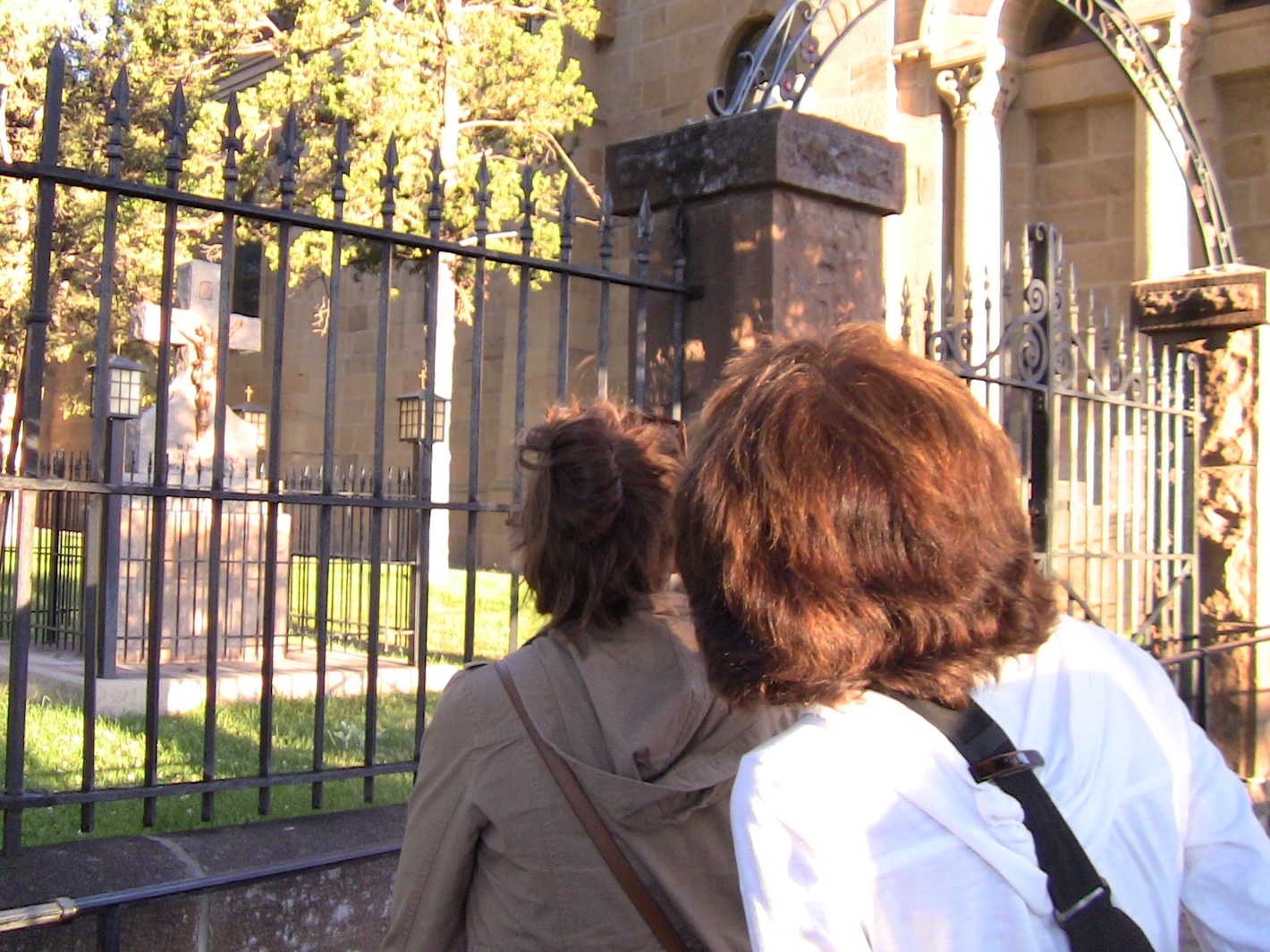 | | |
| --- | --- |
| | CUSTOM TOUR SANTA FE = TOURING WITH A GUIDE WHO WAS BORN IN SANTA FE - GET ALLAN = 505-986-5002 |
| | |
| --- | --- |
| | CUSTOM TOUR SANTA FE = LORE, LEGEND, FACTS & PLACES THAT ONLY A NATIVE SANTA FEAN KNOWS. 505-986-5002 |
| | |
| --- | --- |
| ABOVE: CUSTOM TOUR SANTA FE---AT LA POSADA--THIS GROUP IS GOING TO HAVE SOME DRINKS AT THE END OF THE TOUR. RIGHT: SANTA FE IS FILLED WITH HISTORIC AND HAUNTED LOCATIONS! | |
Below a CUSTOM TOUR SANTA TE (ghost tour & history--- something was there, look at the lady's expression.  Schedule a tour 505-986-5002 or 505-231-1336. (THE HISTORIC & HAUNTED OLDEST HOUSE)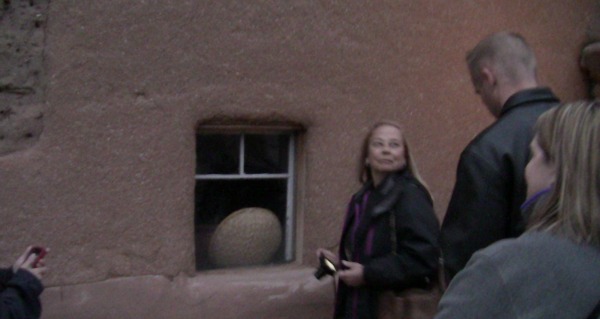 BELOW: Inside the OLDEST HOUSE IN THE USA…All kinds of things are in this building that date back to conquistador & colonial days. THE EXPRESSION? The group learns, yes, that is a real WILD WEST coffin to the left. 
BELOW: Custom Tour SANTA FE -- (HISTORY) at BURRO ALLEY -- ON Allan's history tours you go to where the WEST WAS WILD!  -- 505-986-5002 ---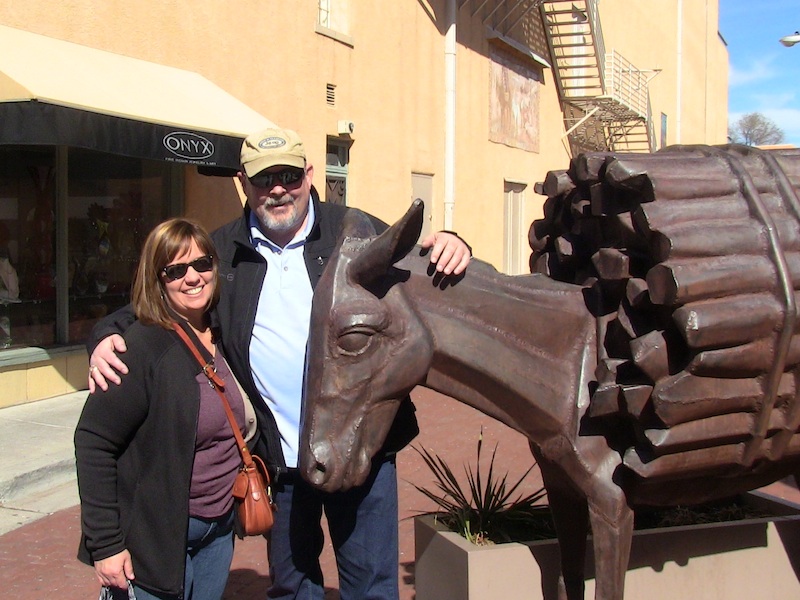 Allan Pacheco, Author, Historian and paranormal investigator leads all the tours (Custom Tour Santa FE).  Above: Infront of the historic and haunted landmark "THE OLDEST HOUSE". Below: Near the statue of ARCH BISHOP LAMY.  505-986-5002
The above couple on a (CUSTOM TOUR SANTA FE) would be standing  by the monument on the far lower right of the BELOW: CIRCA 1930 postcard. The Cathedral has changed a good deal since 1930, but the statue of LAMY still stands.

BELOW-CUSTOM TOUR SANTA FE---AT THE END OF A MOONRISE TOUR IN THE PLAZA. 
Above & Below some happy people who talked to ALLAN and went on a CUSTOM TOUR SANTA FE-- the tour was tacked to their interests.  505-986-5002
BELOW: a Plaza postcard circa 1890, the above duo is in the center of the plaza next to the Obelisk monument which is situated in the middle of the below postcard...
BELOW: The end of the tour at the SANTA FE TRAIL MARKER husband and wife who went on a tour led by Allan Pacheco -- The duo are standing where the SANTA FE TRAIL STARTED OR ENDED --- depending on which direction one was going… In the above very old postcard, the monument would be located roughly in the lower right hand area --- the marker was put in place in 1910 so that is why there is no stone slab in the drawing.  When you tour with Allan you have a fun time and you get the facts, lore, and legends of Santa Fe..   As they say a picture is worth a thousand words --- when you tour with Allan it is a tour for the ages--- 505-986-5002 or 505-231-1336.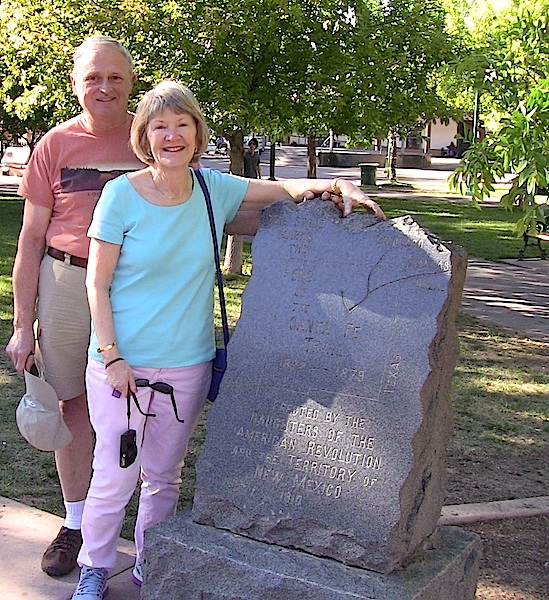 505-986-5002 or 505-231-1336 TOUR W/ ALLAN

SOME OF ALLAN's BOOKS--You can order on this site- press "ORDER BUTTON" left menu or on AMAZON.COM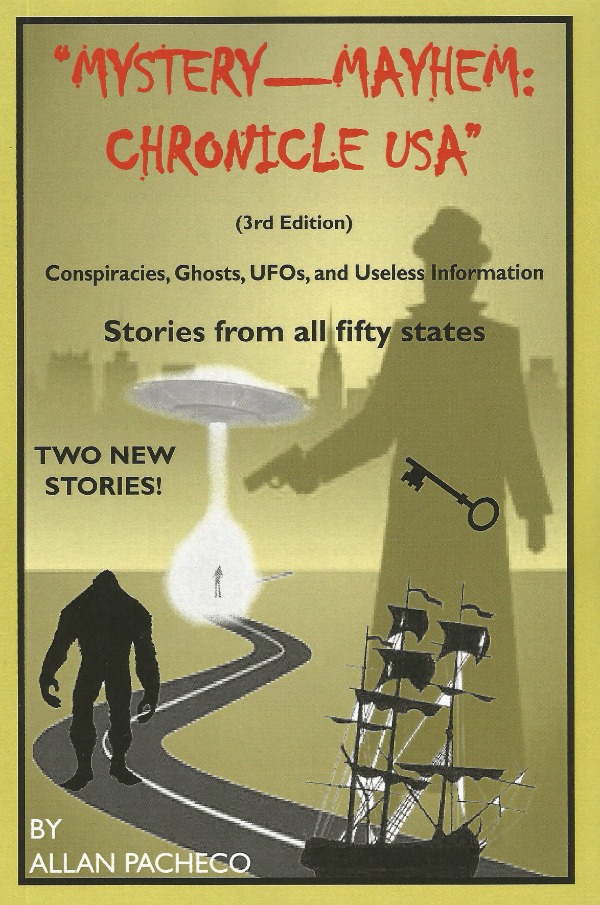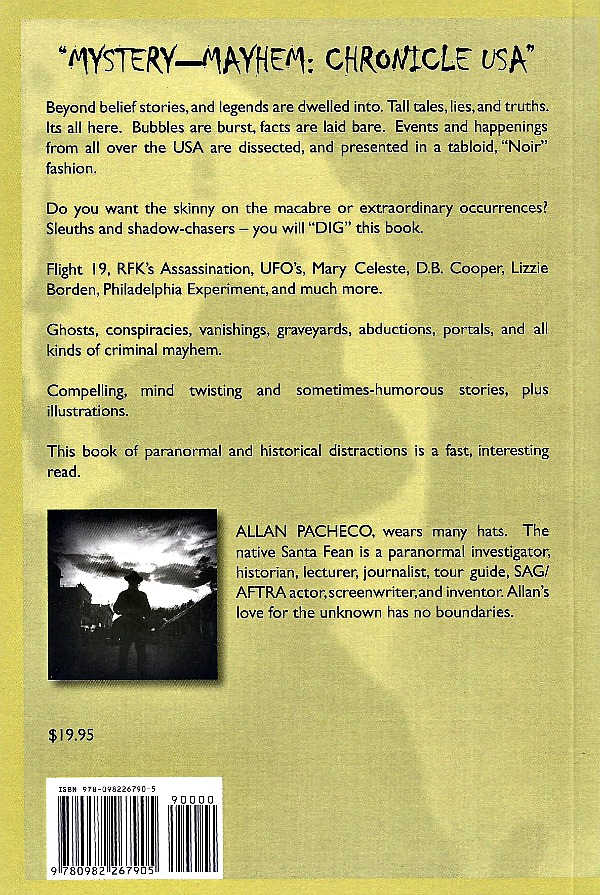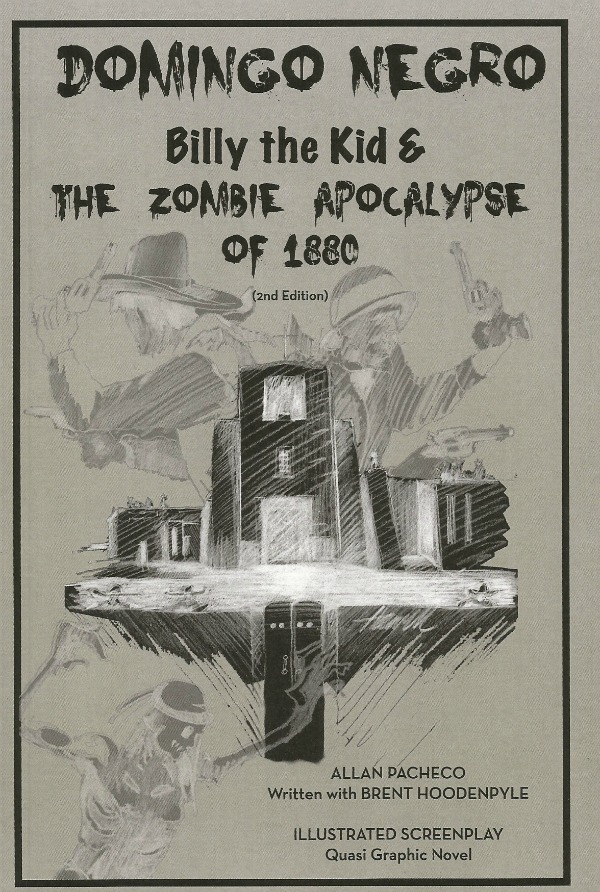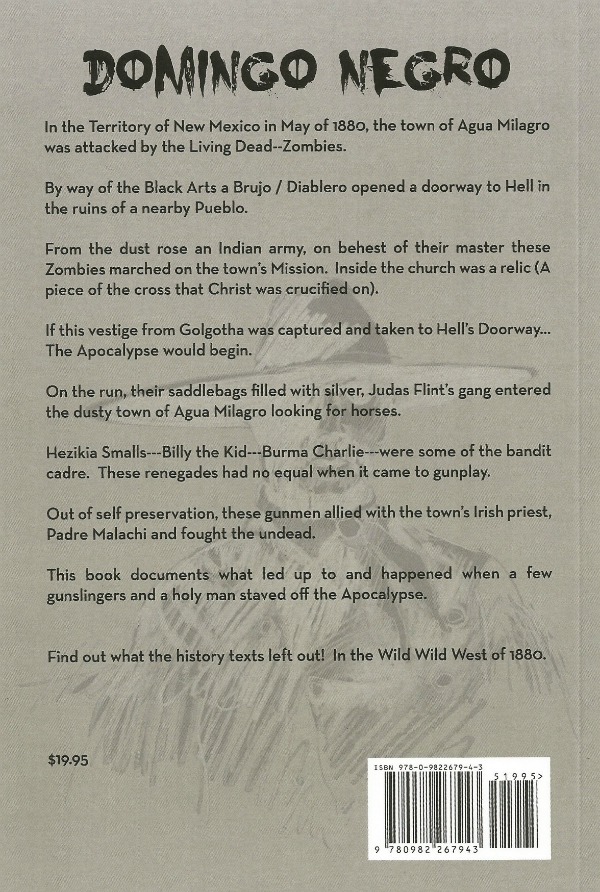 Lets go touring--505-986-5002 or 505-231-1336